Almond Chicken Salad Sandwich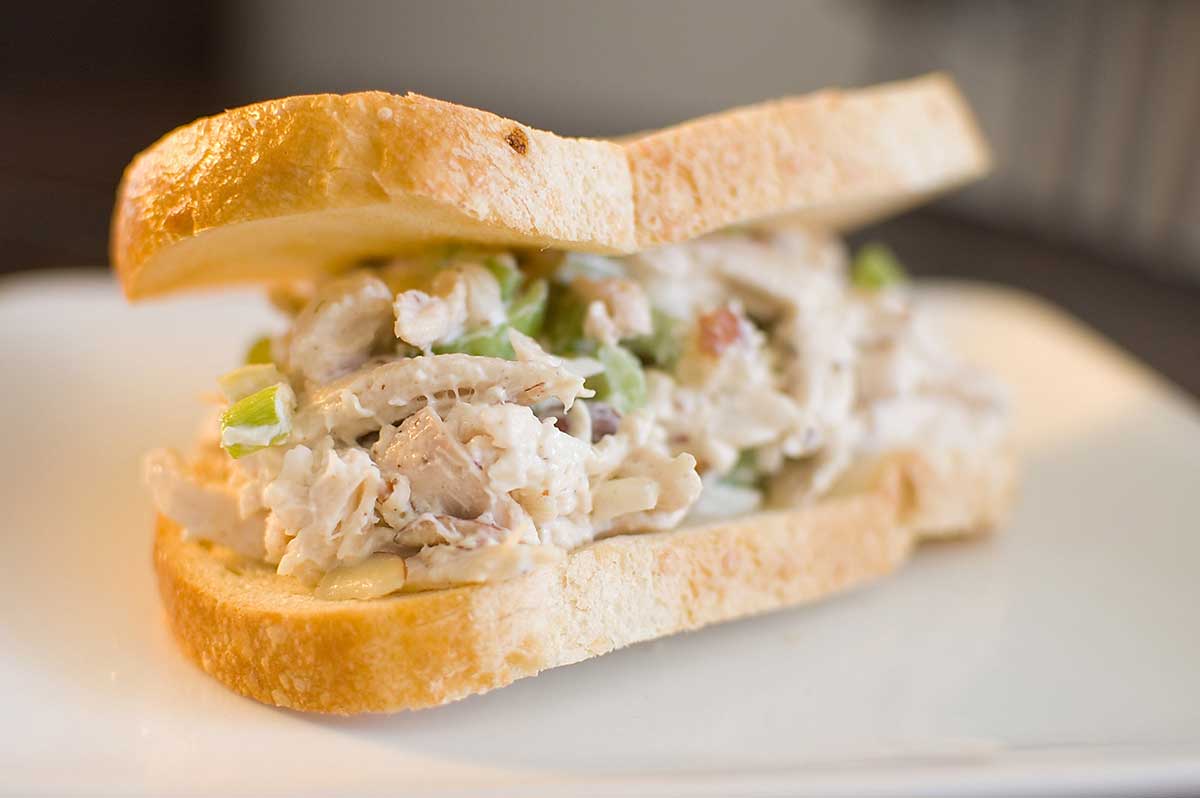 For those of you that have spent time working in a restaurant you probably, at one time or another, worked a double. While I was a server, the Friday crew was often scheduled to work both the lunch and dinner shifts leaving us without much time to go home in between. As a result we would spend anywhere between 7 and 11 hours at the restaurant. Smelling and seeing all of the food coming out of the kitchen over so many hours can really make a girl hungry, so by the time my first shift was over I was starving. After that last lunch table left and before we had to prepare for upcoming dinner service, the other lunch servers and I would head to the very back table of the restaurant to enjoy our own lunch. It was fun, we'd laugh and talk about the crazy orders we got that day, the regulars who came in and the table that stiffed us.  Perhaps most notably we ate, and by ate I mean pigged out.  We would all order our favorite dishes and share them.  There would be clam chowder, bread, french fries, salads, and my favorite this almond chicken salad sandwich.
A couple of days ago, I was trying to find something to make for lunch for Ryan and I. While looking through the fridge, I realized I had some left over chicken and I immediately knew that I wanted to recreate that sandwich that I enjoyed so many times. If you've got left over chicken lying around this is a great way to use it. Simply shred any leftovers that you have, mix it with a little mayonnaise, roasted almonds, crunchy celery, and onions. Then place it between two slices of toasted sourdough bread. It is a simple, light lunch.