Andouille Sausage and Kale Mac N' Cheese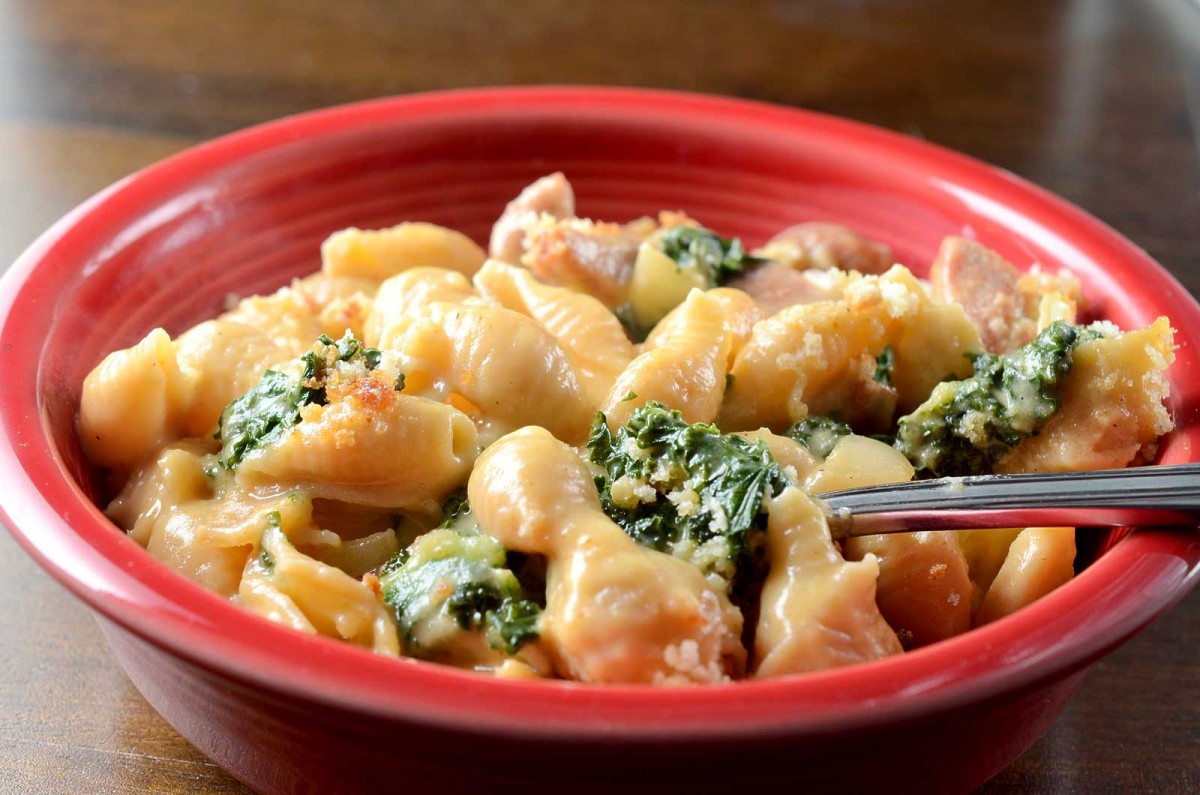 Is it just me or is mac n' cheese always relegated to a side dish? A delicious, creamy, cheesy side dish, but a side dish none the less. So I decided to switch things up a bit and make the macaroni and cheese the star of the show. To do that I added some spicy andouille sausage, hearty kale, topped it with bread crumbs and baked it all until bubbly and golden. It is a  mac n' cheese that won't be playing second fiddle.
I am pretty darn proud of myself. You see, unlike my experience with Zumba I am still going strong with Barre. Don't get me wrong, it hurts. But it's a good kind of hurt you know? So good I've been going 2 to 3 times  a week.
Most of the classes, like most exercise classes, are offered right around dinner time. This means that before I go I want to make sure that dinner is prepped so that when I get home I can just pop it in the oven or warm it up and we can sit down to eat. This macaroni and cheese is perfect for that. I prepped everything while Kellan was napping. Let it cool a bit and put it in the refrigerator while I went to class. When I got home, I popped it in the oven and we had dinner about 20 minutes later. And what a dinner it was. A cheesy, hearty, meaty, kaley (not a word but you get it), tummy warming dinner in a bowl.