Arugula, Parmesan and Mushroom Salad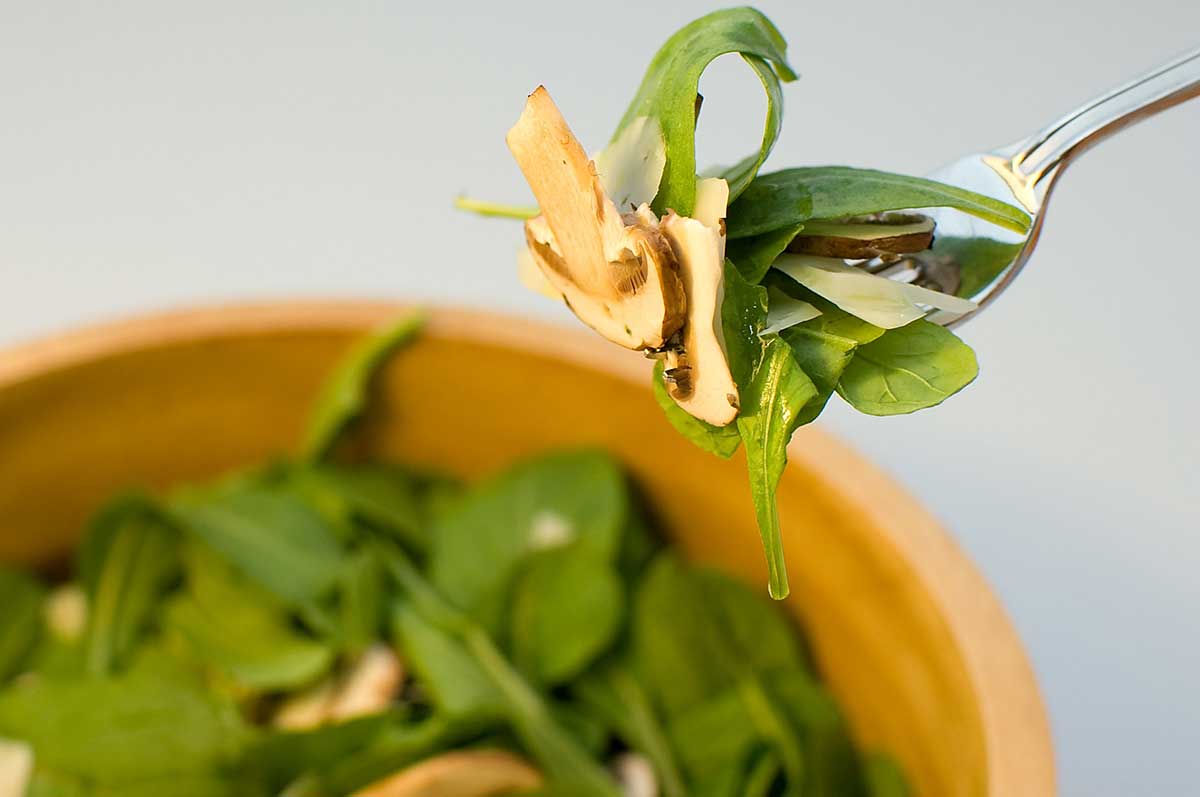 Is it just me or are many of the salads we see on restaurant menus today filled with a plethora of ingredients and doused with dressing? Not to say that I don't enjoy a good cobb salad, sans blue cheese (I'm a ranch kinda girl), every once in a while but I also enjoy simple salads that get their wonderful flavor from a few select ingredients. This simple salad is one of those. Peppery arugula is tossed with earthy mushrooms, salty Parmesan and drizzled with a little extra virgin olive oil.  Quick. Easy. Delicious.
One of my favorite kitchen items is my wooden salad bowl. And I will tell you why. Not only does it make for a pretty presentation for salads, but my mom taught me a little trick when I was growing up. Take a garlic clove, cut it in half and then rub it over the entire wooden bowl. It gives a hint of garlic and adds a wonderful aroma to the salad. If you don't have a wooden salad bowl don't worry the salad still taste wonderful. But if you are in the market for a new salad bowl, I'd recommend a wooden one.