Baked Artichokes with Lemon and Wine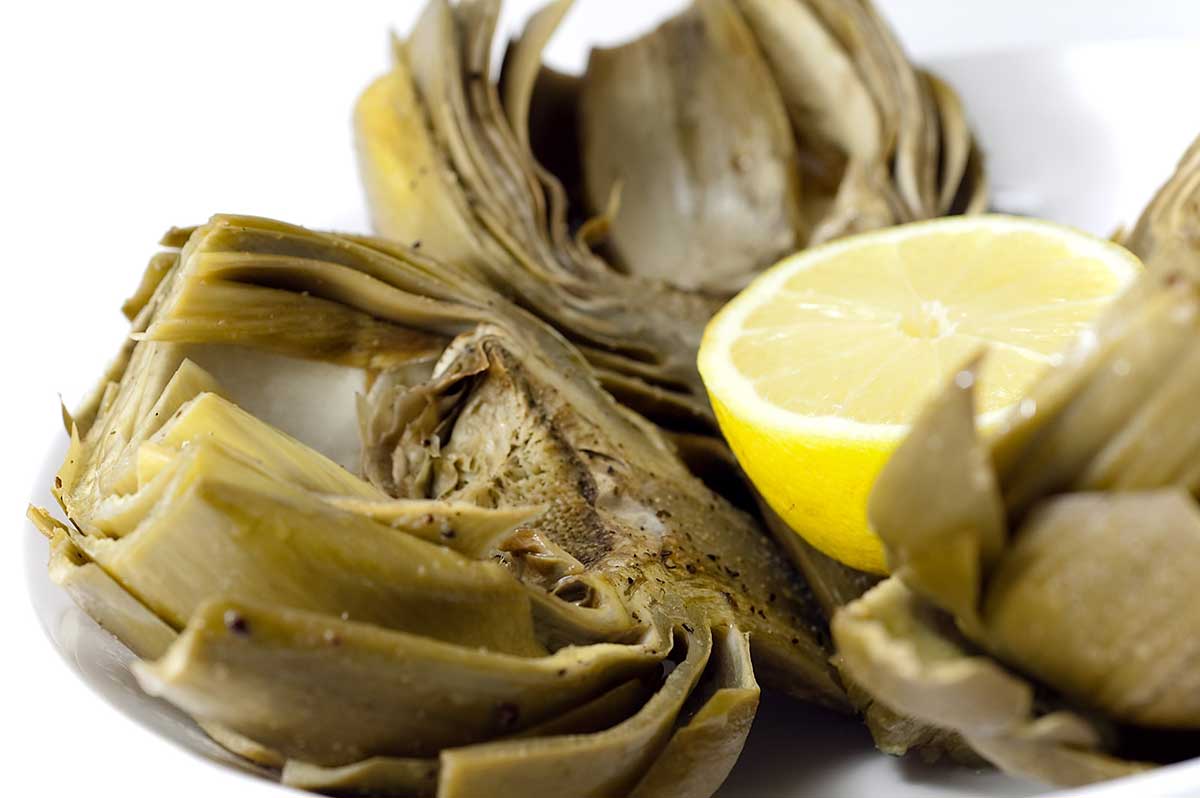 Artichokes are another one of those things that were a big part of my childhood eating. Weird huh? But I loved loved loved them. My mom used to make them all the time. First she'd steam them, then we'd all pile around the table together and go to town, dipping the petal in mayonnaise and scrapping the deliciously tender portion of the petal with our teeth. Now that I'm all grown up, I make them at home and add my own little twist with a little lemon and white wine.
While I had plenty of experience with artichokes growing up, I can't say the same for Ryan. When I cooked an artichoke for the first time, he wasn't quite sure how to respond. He watched me eat a few petals before deciding to try it on his own. I immediately knew that he liked it because his eyes perked up and he reached in for another, and another and then another. Now, he asks for them on a regular basis.
Its worthwhile to note that while the lemon, adds a lovely citrus-y flavor, it also helps prevent the artichokes from turning an unappealing brown color where they were cut. Because of this it's important to rub them with the lemon immediately after cutting them.