Baked Chicken with Garlic and Cherry Tomatoes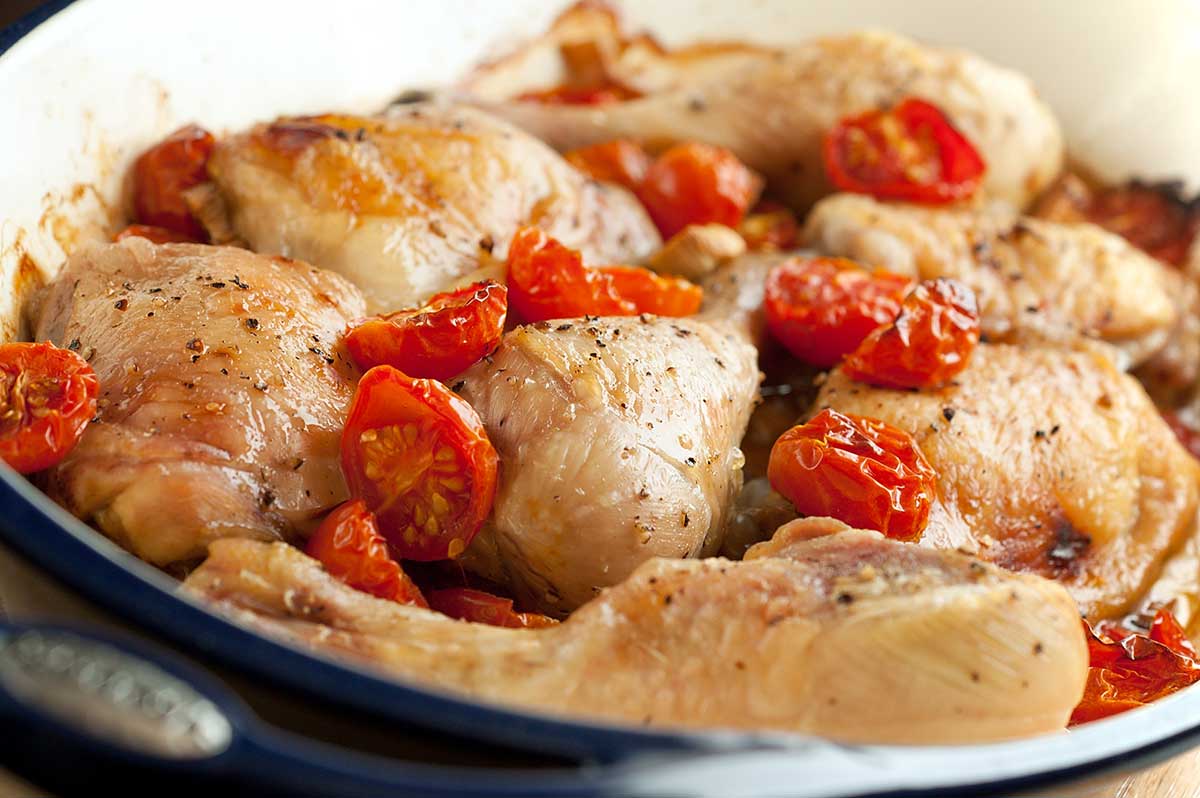 Do you love cherry tomatoes as much as me? I love biting into them and getting a sweet burst of tomato goodness that just screams summer time. And as good as they are raw they are even better when they are slow roasted with some garlic. And as if garlic and tomatoes wasn't enough, how about adding some chicken and wine to the mix? The result is a simple, rustic dish that reminds me of a few I had while I was in Tuscany.
I've said it before but I'll say it again because I think it's really important. One of the things I really loved about Tuscan cooking was the simplicity of it all. Each and every meal we had while we were exploring Fiesole, Siena and Florence was simple but oh so flavorful. There were very few ingredients and they were seasoned so delicately that the true flavor of the ingredients really shined through. I have tried to bring that philosophy into my cooking at home and every once in a while I will get a true gem like this dish that transports me back to that little restaurant in Fiesole overlooking the city of Florence. Ahhh Italy. One day we'll get back, probably a year when we don't buy a house.