Baked Chicken with Mushrooms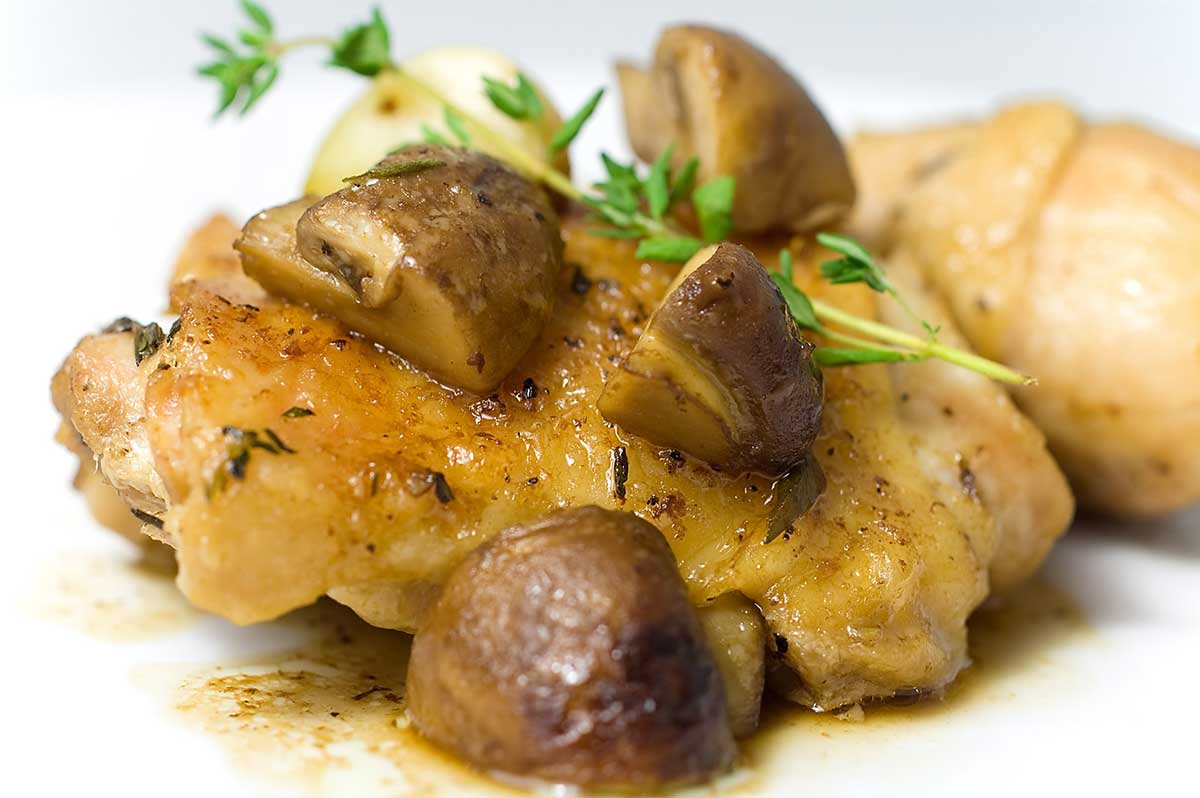 My weekend was cut uncharacteristically short by a work event that kept me outside in the cool autumn air for about 12-hours. Aside from taking a large chunk out of my weekend, this also took a large chunk of my energy leaving me without much when it came time for Sunday night dinner. On nights like this when my desire to lay on the couch and watch reruns of Friends greatly outweighs my desire to cook dinner, I search for dishes that can be whipped up quickly and don't dirty too many dishes. This one pan chicken dish is perfect for that. And it also happens to showcase one of my favorite autumn  flavors: mushrooms.
October generally marks mushroom season. These earthy gems are one of my favorite vegetables. I love to eat them stuffed, sauteed and roasted. You will even find me nibbling on a few as I am chopping them before cooking.  So needless to say I love when mushroom season rolls around. With all the exotic mushrooms available at this time of year you may be surprised that for this dish, I picked an old stand-by: the crimini or baby portabella mushroom. I picked these mushrooms not only because they are readily available in most super markets but because when roasted their earthy flavor is concentrated and nicely compliments chicken.