Baked Pita Chips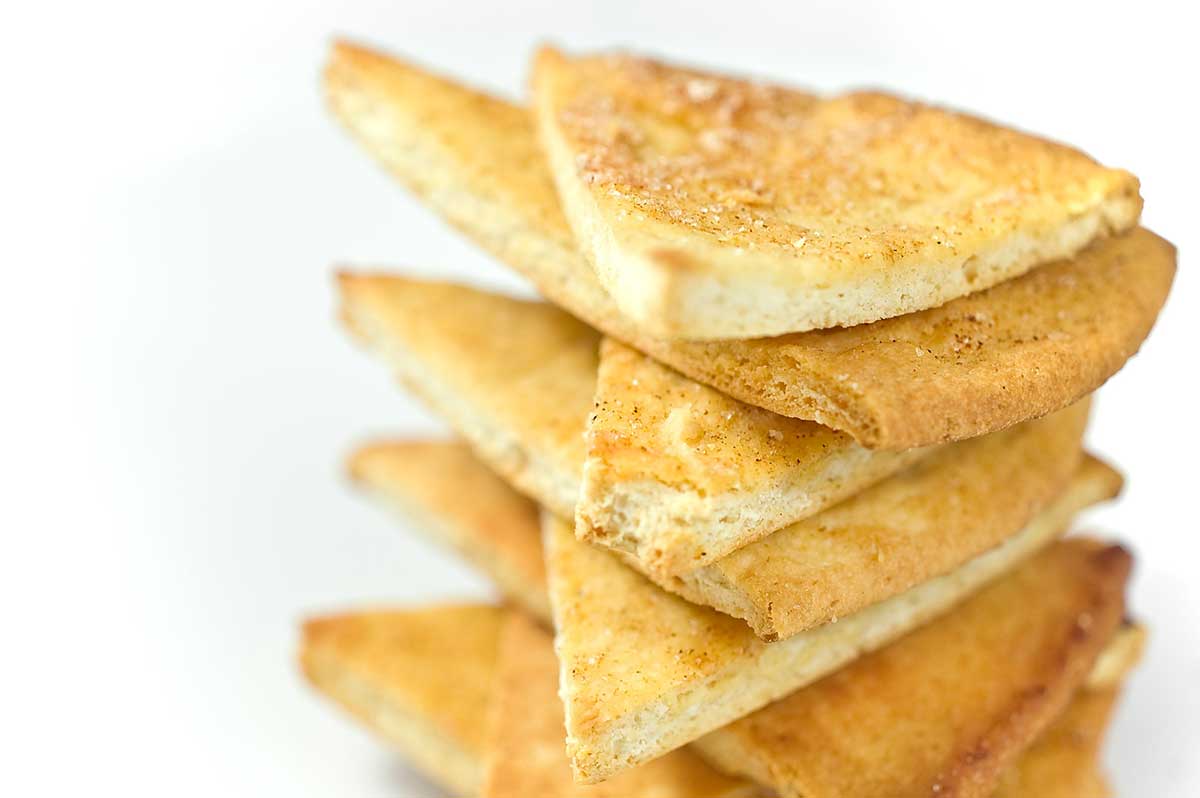 Last week when I made Roasted Garlic Hummus I knew exactly what I wanted with it: pita chips. Crispy, perfectly seasoned pita chips. While it would've been easy to head to the chip aisle at the grocery store and buy a bag of pita chips, I decided that I should stick with the "homemade" theme and make my own.  With some store bought pita bread, seasoning salt and olive oil it was a cinch. The only problem? Sharing.
Pita bread on its own is a terrific thing to dip into hummus. However, I also like the added crunch from crispy pita chips. While some may prefer to fry their pita chips, I prefer them baked. Not only do they crisp up nicely in the oven but they are also healthier for you, which is always a plus when you are snacking.
I used seasoning salt to season the pita chips and they nicely complimented the garlic in my roasted garlic hummus. With that said,  you could really do any kind of flavor that you like. You could use a little Cajun for a spicy version or dried oregano and basil for an Italian twist. Whatever you do, I am sure you too will find these addictive.