Baked Salmon with White Wine Dill Sauce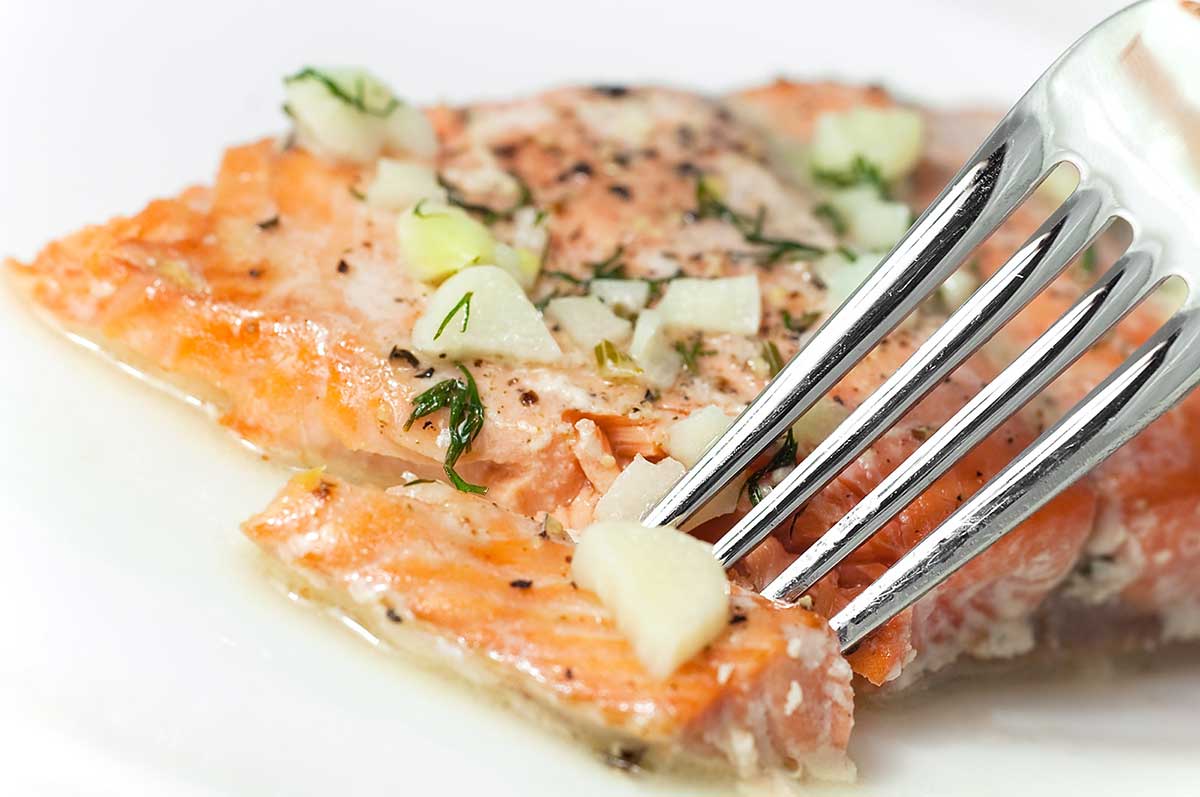 I know that I have already shared a recipe for salmon with dill this week but I could not resist sharing this recipe too. First the salmon is baked with lemon, then topped with a buttery white wine sauce that gets a burst of flavor from some fresh dill added right at the end.  After all the rich food we've eaten the last few weeks, it's a nice change.
First, I want to start out by saying Happy New Year everyone! I truly hope you all had a wonderful and safe New Year's eve. Ryan and I ushered in 2010 with some friends. And while we said goodbye to 2009 and all of the memories that it brought, I started looking forward to all that 2010 will bring. Then I started thinking about resolutions.
Each year I have every intention of following through with the New Year's resolutions I make but in the spirit of complete honesty, I don't always keep them. This year I decided to do something that I thought might be pretty easy to keep. After a friend of mine mentioned that I don't have many fish recipes on the blog I realized that it was probably because I don't eat nearly as much fish as I should. So this year I have made a resolution to get more fish in my diet, especially salmon which has loads of Omega-3 fatty acids. And I'll just say that if every salmon recipe I make tastes this good, I should have no problem keeping this New Year's resolution. Now, if only I could keep the one that involves eating less potato chips.