Beef Noodle Stir- Fry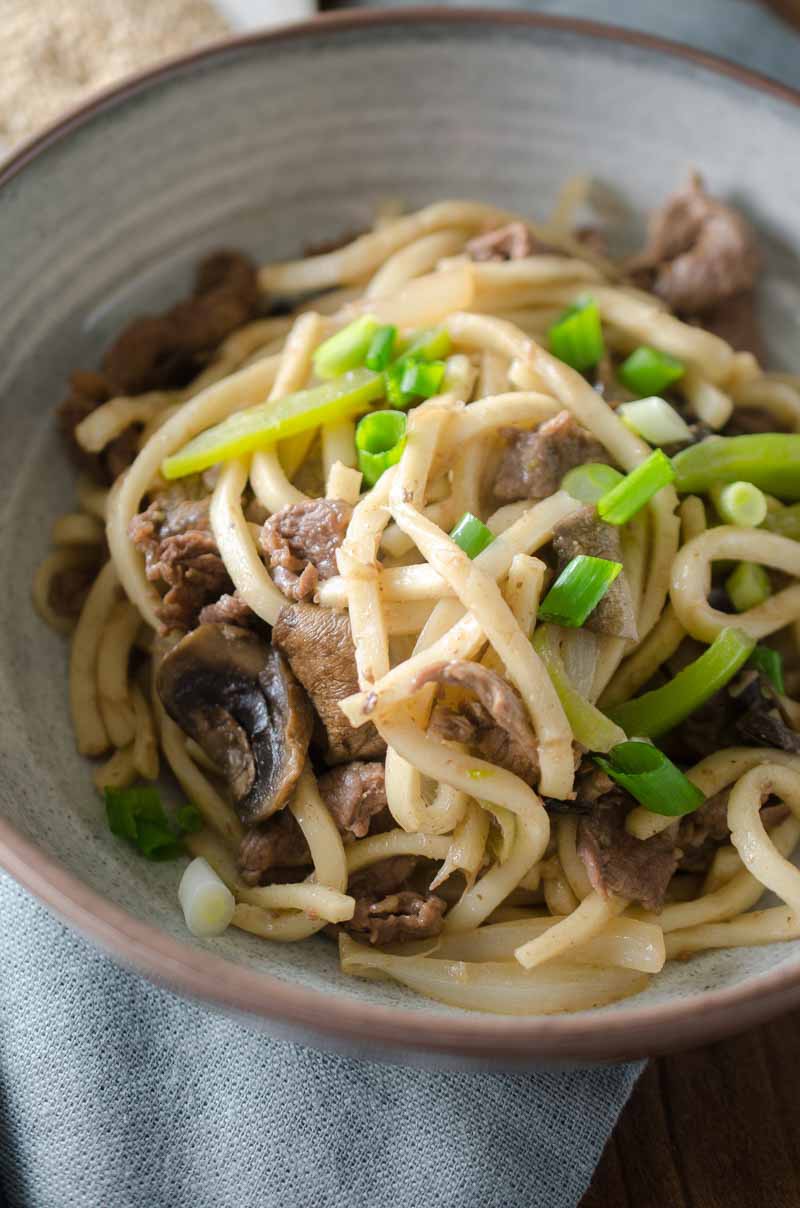 Beef noodle stir-fry is one of my favorite comfort foods. It is loaded with thinly sliced beef, peppers, mushrooms, onions and udon noodles. 
Once Ryan and I got married we stopped celebrating our dating anniversary. I mean we have a wedding anniversary now so the dating one isn't really needed right? Every so often though, January 17th comes around and I remember that it is our dating anniversary. Tomorrow Ryan and I have been together for…wait for it…EIGHTEEN YEARS.
Gosh just saying that makes me feel old. We've been together for more than half of my life and I still remember our first date like it was yesterday. We went to a Mongolian BBQ restaurant. One of those restaurants where you pick your meat, veggies and sauces and then they cook it on a grill right in front of you.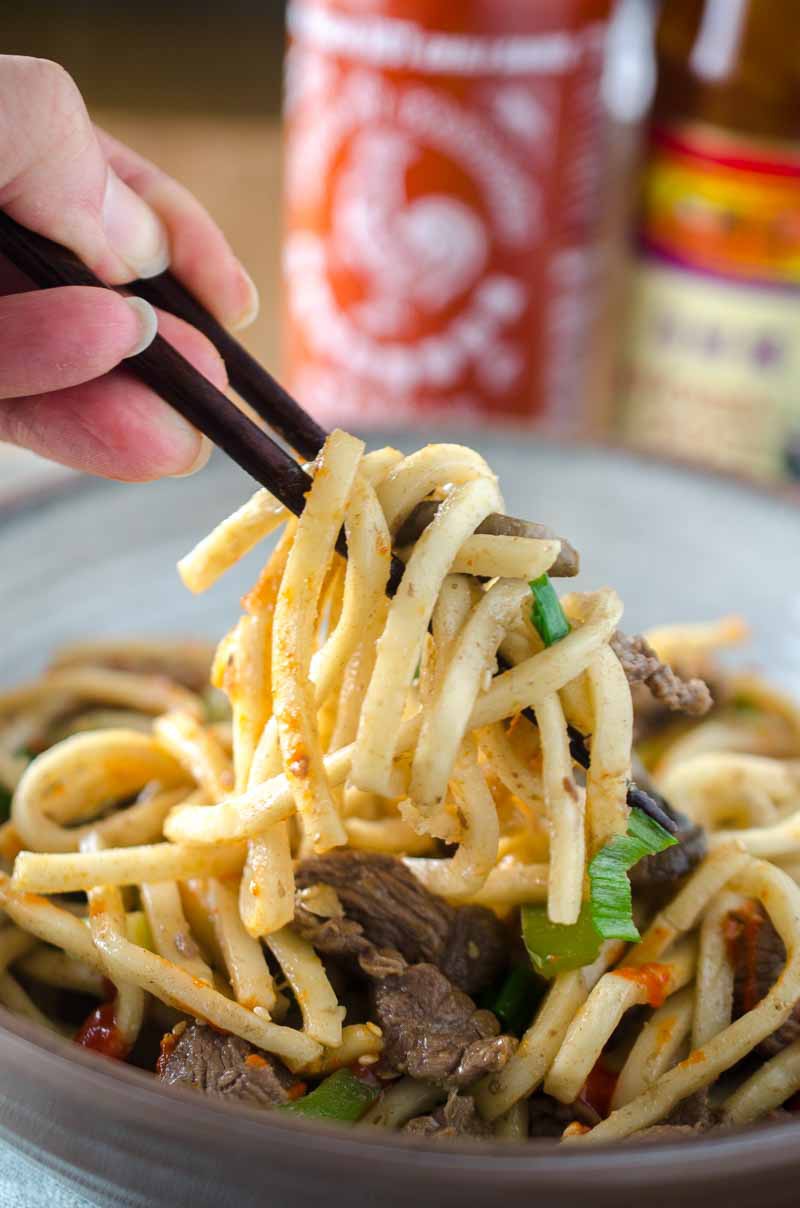 To this day it is still one of my favorite meals and this beef and noodle stir-fry is how I made mine that night and whenever we go. It is also how I like to make it at home whenever I get the craving. It's loaded with thinly sliced beef, green peppers, onions, mushrooms and tons of garlic.
The key to getting this beef noodle stir-fry perfected is the slicing of the meat. It needs to be razor thin. To do that, I freeze the meat for a couple of hours and then use a very sharp knife to slice it as thin as I can get it. That way the meat cooks in a flash and the whole dish can be cooked in about 10 minutes.
And don't forget the toppings. Ryan and the boys like to add a bit of hoisin sauce. I personally love a squeeze of sriracha and a sprinkle of sesame seeds.