Beef Stew with Red Wine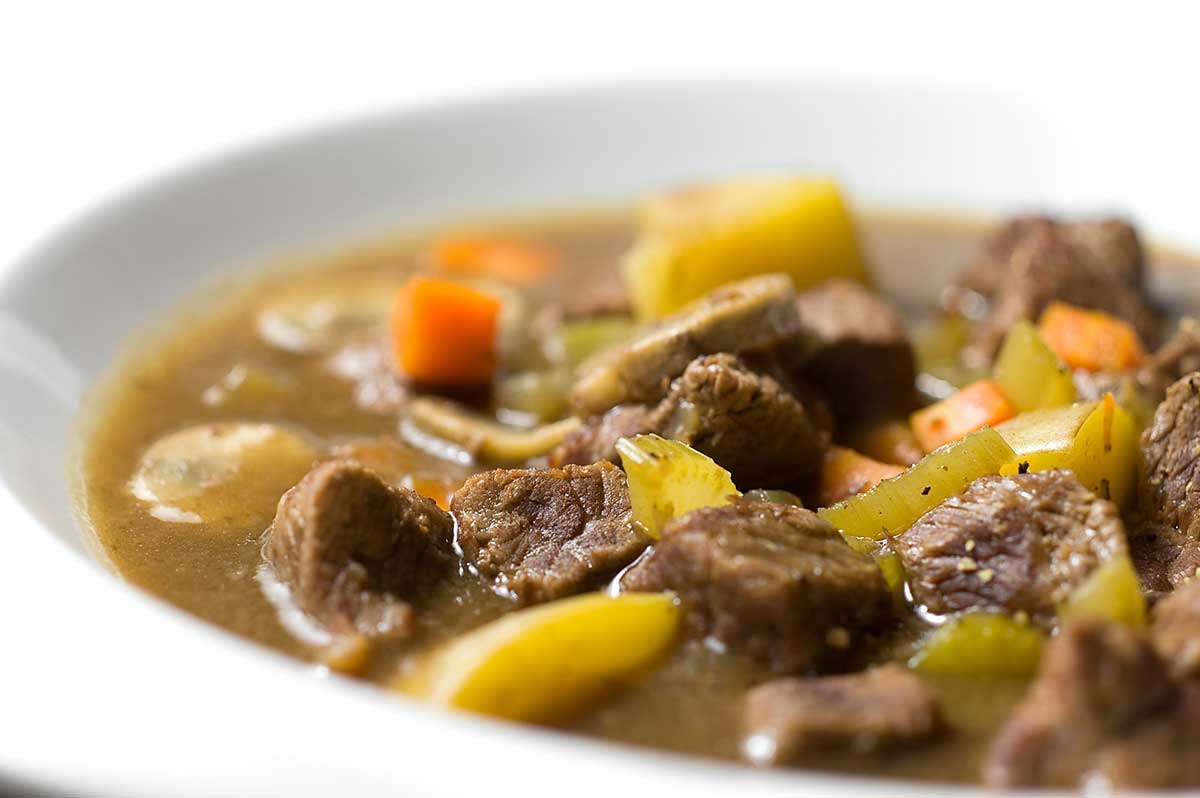 November has been down right nasty here in Seattle. Its been windy. Its been rainy. It is the kind of weather that makes you want to crawl back in bed and not get out until June or maybe even July considering Seattle's track record. But alas that is not a possibility. Instead, when the weather turns dismal,  I turn to making beef stew. Beef stew with red wine to be exact. Its full of tender beef, veggies, beef broth and red wine. It is a combination that will warm your home as well as your bellies.
I'd like to say that beef stew has always been one of my favorite foods. But I can't. Actually, growing up I hated the stuff. It may have been the vegetables, combined with a little pre-teen rebellion but whenever my mom said we were having stew for dinner my response would be "Ugh. Who would want stew? Can we go to McDonald's instead?" Yes, at one point in my life I thought McDonald's was better than homemade stew that had simmered on the stove all day until the beef was tender and scrumptious. I am proud to say that that taste challenged child turned into an adult who happens to love beef stew and all of the veggie goodness that goes along with it. That is not to say that you won't find me in a corner hording a piping hot order of McDonald's fries from time to time. Everyone has their guilty pleasures right?