Blueberry Cream Cheese Wontons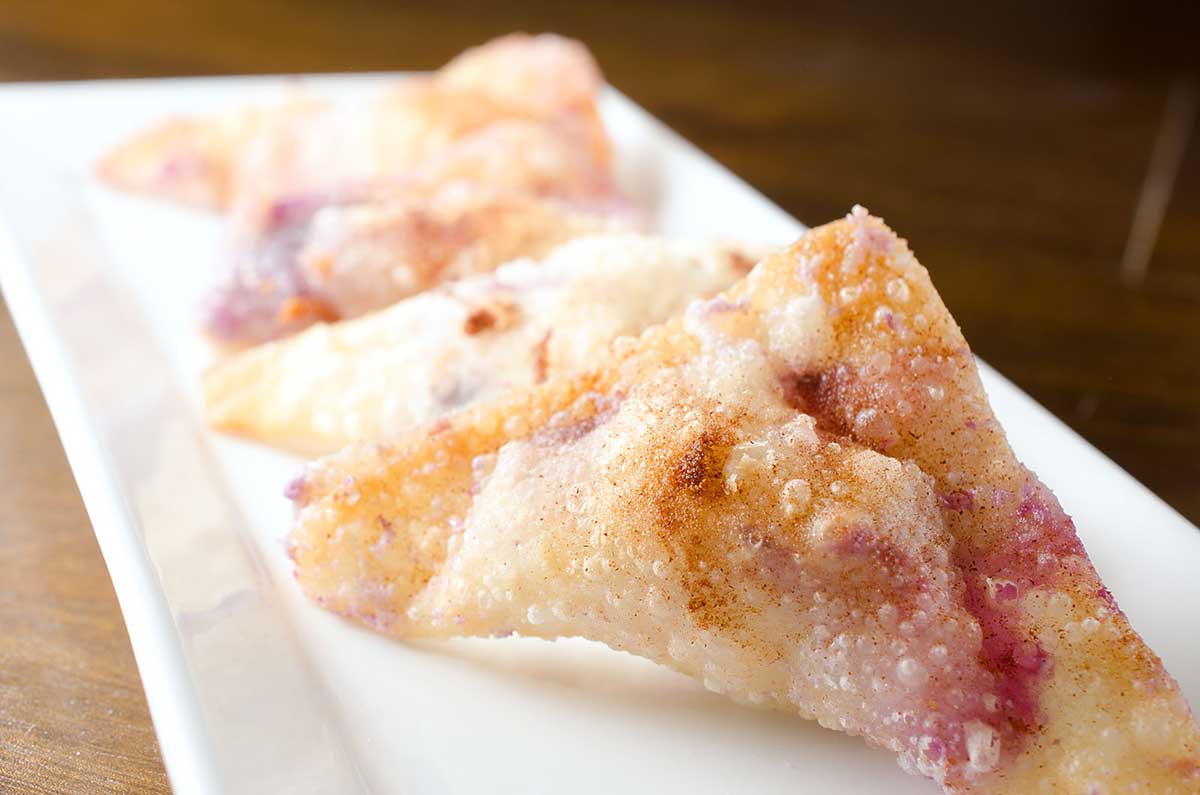 Hey friends! I know it's been a while. Things here have been a bit hectic. In the last few weeks we've had family visit and finished the kitchen. Kellan is not just crawling but cruising around on all the furniture so baby proofing has been in order. He has also gotten another tooth and is working on two more. And to top it all off, all three of us have had a cold for the past two weeks. I get tired just typing about it. But one thing has happened during the last few weeks that doesn't make me tired, it makes me jump up and down with joy, I've discovered that I can eat dairy again! Ecstatic is really the only word that appropriately describes my feelings about this. And what better way to celebrate then to make something with cream cheese. Oh cream cheese, how I missed thee.
Most wontons are savory but I have dabbled with a sweetened version before with these strawberry nutella wontons. But it has been a while so I figured another bout of experimenting was due. This recipe is the result. I knew I wanted to do something with a sweetened cream cheese, because well, I missed cream cheese like nobody's business the last 8 months. And with blueberries in abundance they seemed like the logical choice. The result is a sweet, creamy and slightly tart filling in a crispy shell. Oh and don't forget the sprinkled cinnamon and sugar on top. It is what I think made Ryan say "these are churro-licious" when he tried them.