Blueberry Lemon Cake with Cream Cheese Frosting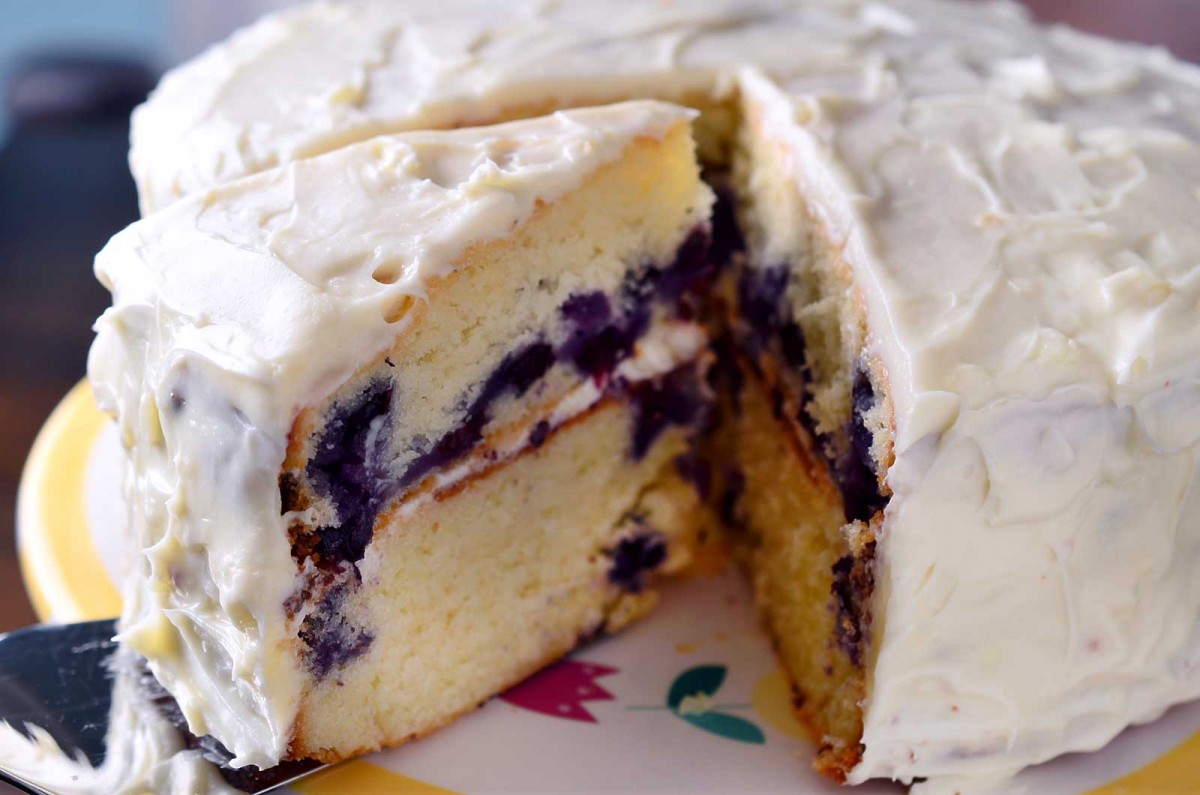 Happy Friday Friends! I took to Facebook again to ask what I should post today and of the four options I gave that also included a pizza, dressing and a pasta, this cake won out. I just love asking you guys what you would like to see on the blog. The feedback really helps me. Especially when I have no idea what to share. And now, onto this cake. This sweet, lemony, berry filled cake.
I got an email a couple weeks back telling me that Whole Foods was going to have a one day organic blueberry sale. They were going to be selling pints for $1.99. A steal right? I knew I had to get in on it so I made sure I was there to snatch up a few pints for myself.  It's like that shirt that you totally don't need and probably won't wear but must buy because it is on sale. So I bought them. And then I got them home and realized I had no idea what I was going to do with them.
I initially thought muffins but, let's be honest, there isn't a shortage of blueberry muffin recipes.
Then I thought about something chocolatey so I took to Facebook and Twitter to ask what people thought. While some said "yay" there was an overwhelming amount of  "nay"s so I decided against it.
I thought ice cream but I don't have an ice cream maker. I should get one.
I've tried blueberry cookies before. Not really a fan.
What was left?
Cake.
Once I decided that I was going to bake a cake with the blueberries, adding lemon to the batter and frosting it with a cream cheese frosting just seemed right.
And it was. It worked together beautifully. In fact I am going to go ahead and say I loved this cake. And that is saying something because I am usually a chocolate cake kinda girl. So if you're a fan of blueberries you'll want to try this cake, and even if you're not crazy about them I bet you'll like it too.