Buttermilk Walla Walla Onion Rings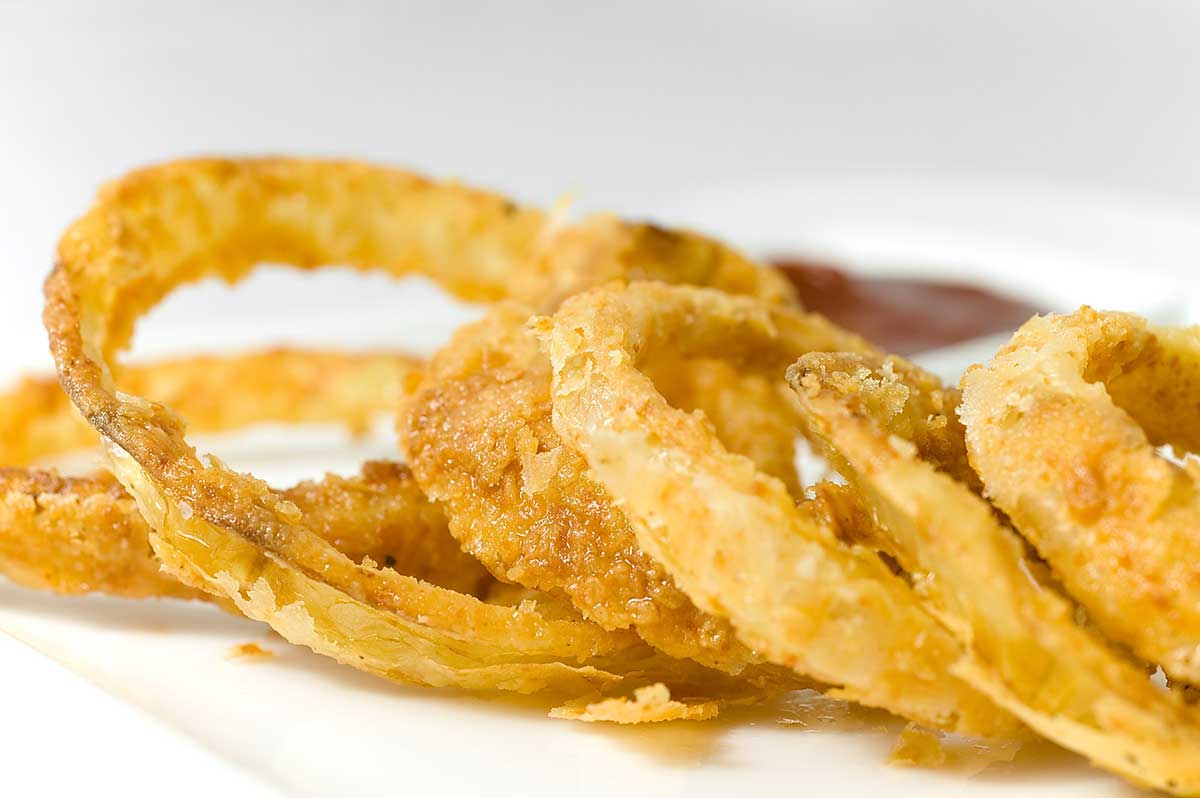 Ryan and I don't eat fast food very often , but offer me Burgerville and I suddenly forget that a burger and fry combo is not number one on my list of things I should eat in any given day. But today I'm not talking about burgers and fries, I'm talking onion rings, crispy delicious, Walla Walla sweet onion rings to be exact. About this time every year Burgerville starts selling these little devils and every one goes a little nutty over them, OK maybe not everyone, but I certainly do.  Just the thought of their crispy, salty, sweet goodness makes me giddy and sad at the same time. Sad because there are people lining up to get their hands on these treasures but the closest Burgerville to me is eighty-five miles away. Tragic. So what is a girl to do? Make a version at home of course.  And as a bonus I don't have to worry about looking silly as I scarf them down a little faster than I probably should.
Note: You will want to plan ahead when making these as they need to marinate in the buttermilk mixture for 2 hours.
I served these with three different dips, the yogurt-dill sauce from my chicken sandwiches, ketchup the Cajun dip for a little spice.