Cajun Chicken Sandwiches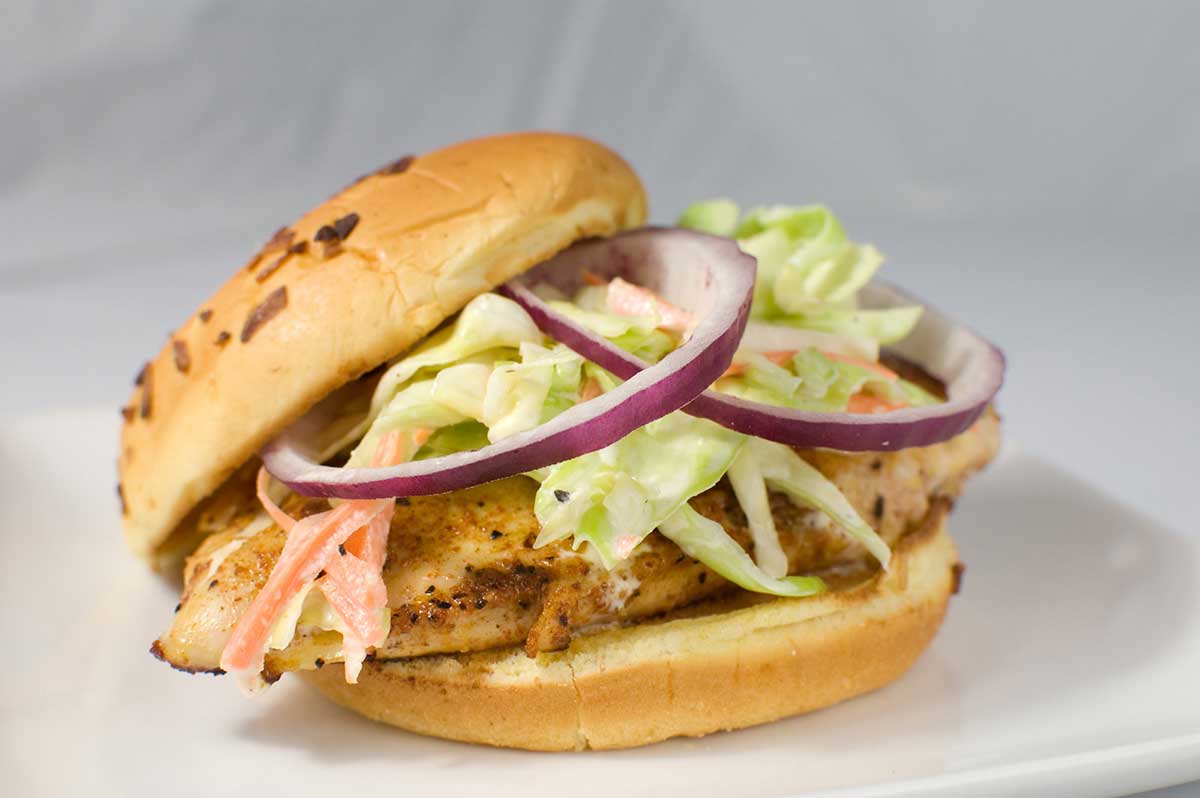 Well that was no fun! Some of you may have noticed that the blog was down for a few hours today, not exactly sure why it happened but my lovely husband was able to get it all figured out and we're up and running again. Yay! It is a good thing he was able to fix it so quickly because I really wanted to share this recipe with you today. Ryan is a huge sandwich fan so I am always trying to think of new sandwiches to make. I like hearty sandwiches because  they are perfect for lunch or dinner and are generally really simple to make. For this sandwich recipe I coated chicken breasts with Cajun seasoning and while that would be yummy on it's own, to take it to another level I made a quick coleslaw to go on top, added some crunchy red onion rings and sandwiched it all between a toasted onion hamburger bun. I think it may be my new favorite sandwich.
Some people may be a bit leery of the spice of the Cajun seasoning but the tangy, creamy coleslaw balances the flavors out nicely, so while the sandwich has a little kick it is not too spicy. Please note, when when making these sandwiches, it is best to make the coleslaw in advance to give the flavors a chance to meld together.