Caprese Twice Baked Potatoes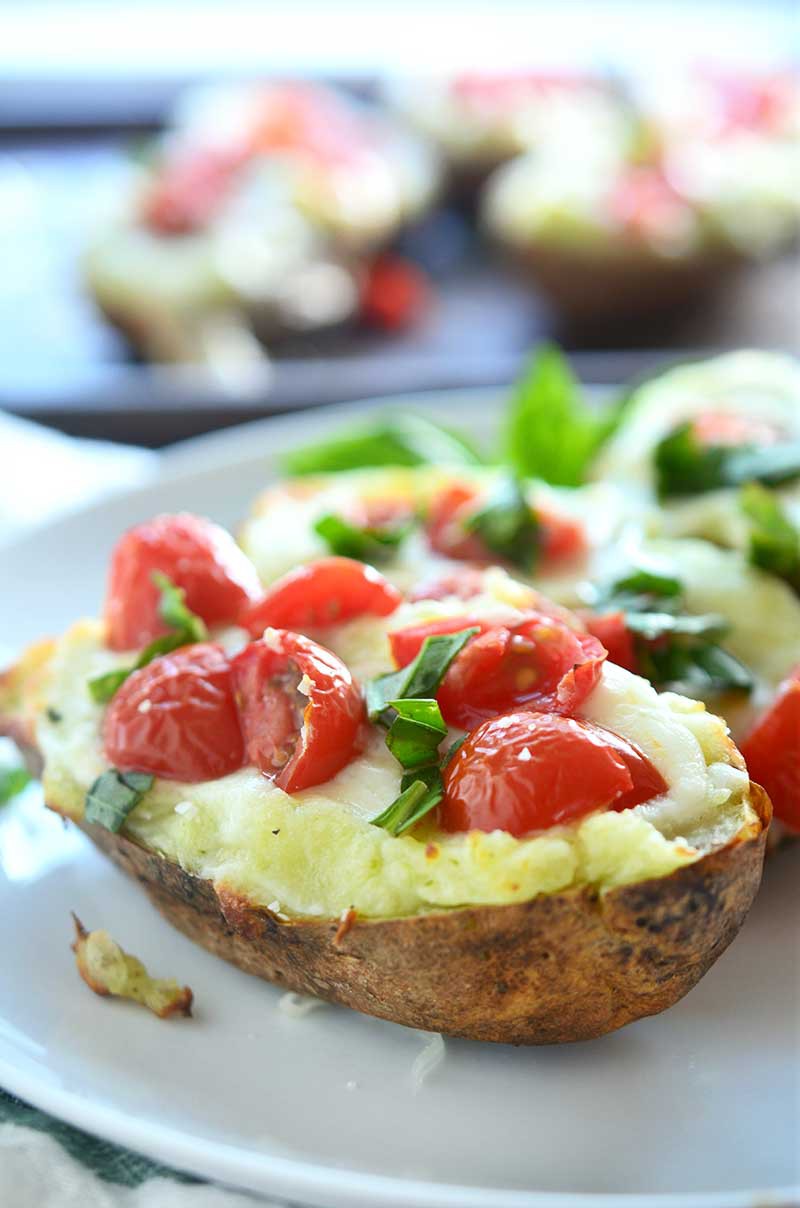 Twice baked potatoes are always a hit in our home. It's the combo of cheesy baked potato with mashed potatoes that totally does it for us. Usually I reserve twice baked potatoes for comfort food dinners during fall and winter but these Caprese Twice Baked Potatoes have a summer flare making them perfect for summer dinners.
I got the idea for these Caprese Twice Baked Potatoes when I was making twice baked potatoes for Ryan's father's day menu. I made cheddar twice baked potatoes that night but as I was putting the cheese back in the fridge I saw a the huge pesto that I bought at Costco recently and thought pesto twice baked potatoes would be perfect!
Then, because I love tomatoes and I love mozzarella, I turned that thought into these cheesy, scrumptious Caprese Twice Baked Potatoes.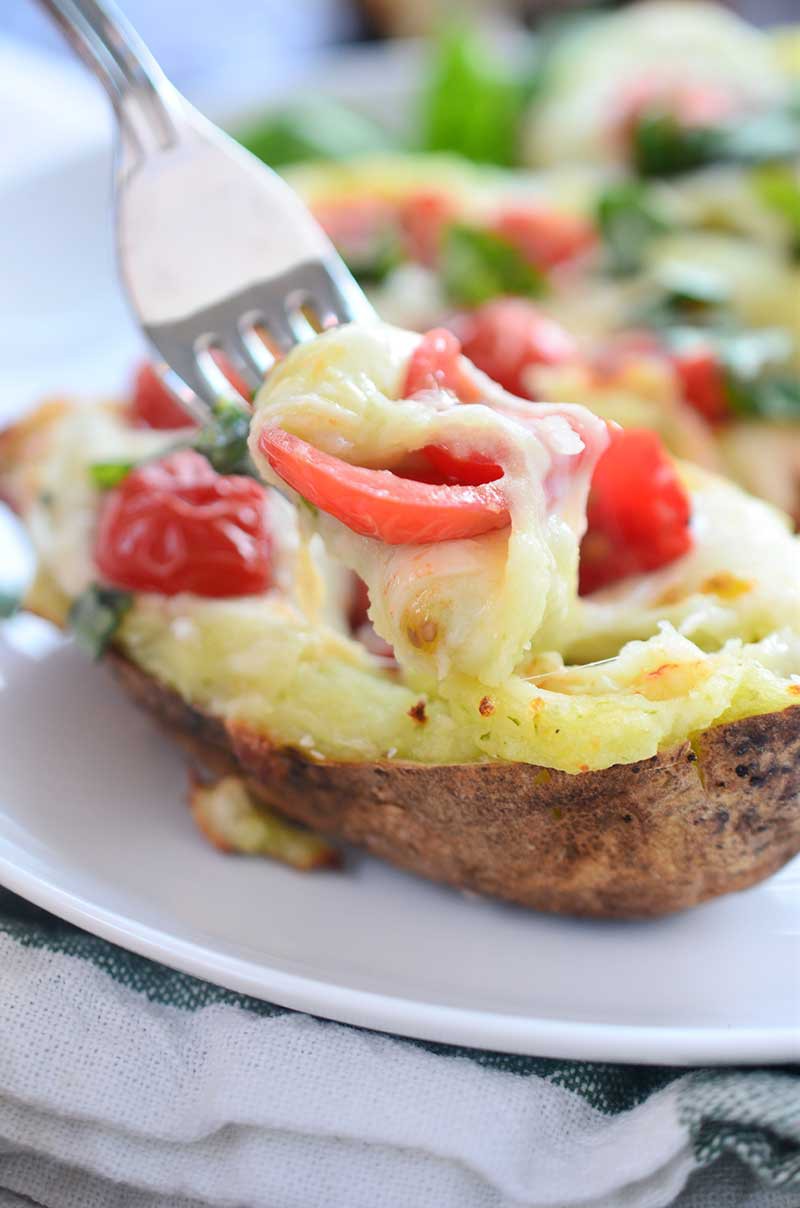 And they are GRILLED.
Even better right? I mean, one of the reasons that I don't make twice baked potatoes in the summer is because I don't want to turn the oven on when it's hot. With these Caprese Twice Baked Potatoes, you don't have to worry about heating up the house because you can totally make them on the grill. I simply used the grill set up for indirect heat, and kept it at 400 degrees while the potatoes baked. I kept the same settings after I filled the potatoes and cooked them just long enough for the cheese to get melty.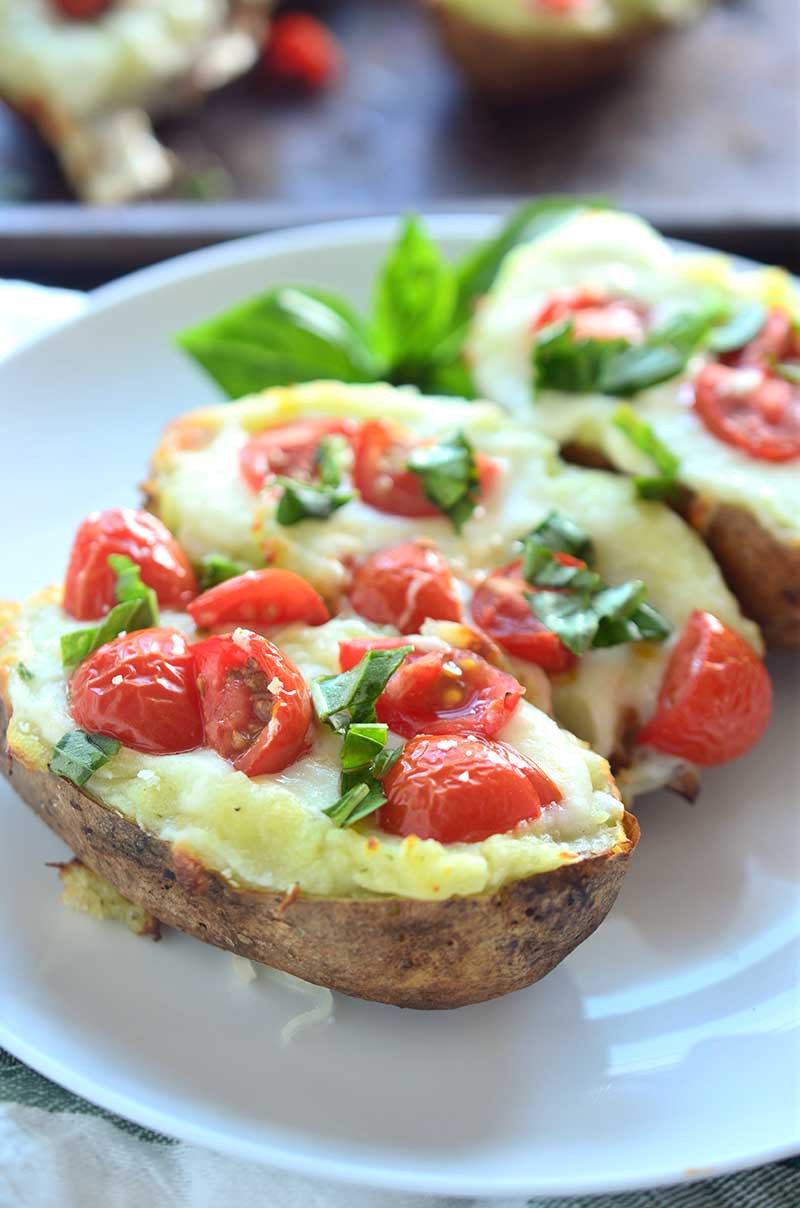 If you are making these for a party, you can bake the potatoes and stuff them ahead of time. Then, when you're ready for your BBQ, simply toss them on the grill. If they are cold they may take a little longer to cook, closer to 15 minutes.
Note: If it's cold outside, or you don't have a grill, these can be made like regular twice baked potatoes. Just prepare them in a 400 degree oven.