Caramelized Onion and Jalapeno Dip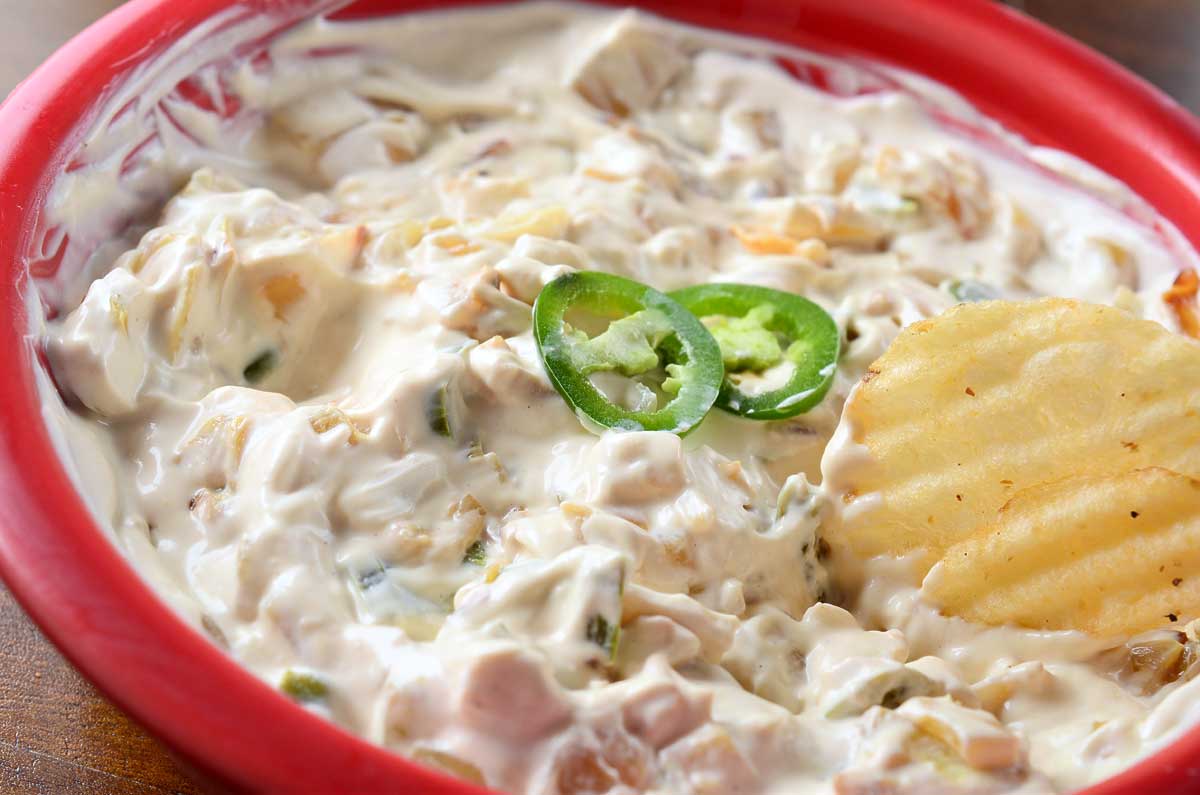 We love French Onion Dip in our house. It's one of our all time faves. For a while, it was making an appearance as an appetizer at  every Sunday dinner. Usually, I try not to mess with a good thing, but I was feeling a bit experimental a little while back and decided to make a spicy version with some caramelized jalapenos. I'm happy to say it was a hit! So I thought that as we all get ready for our Super Bowl parties, it was the perfect time to share this recipe for Caramelized Onion and Jalapeno Dip.
What is your favorite part about the Super Bowl? Is it the commercials? Is it the food? The game?
For as long as I can remember I was all about the food. And the commercials. I love the commercials.
Then Ryan started to really get into football. So we started watching it more. He started explaining all the rules (there are so many!) to me. And I started liking it more. I started actually wanting to watch the games every Sunday. And I'll say one thing…football was a lot less stressful when I only cared about the food and commercials.
Now, I find myself on the edge of my seat. Yelling at the TV. And even, dare I say it, too anxious to eat. Especially with the last two games that the Seahawks played. And now that they are in the Super Bowl, well, anticipation of the big game is at an all time high.
I'll still be waiting to see the commercials (especially the Full House one!) and I'll still make tons of food, let's just hope I can catch my breath for a minute to enjoy some of it!