Carob and Cranberry Cookies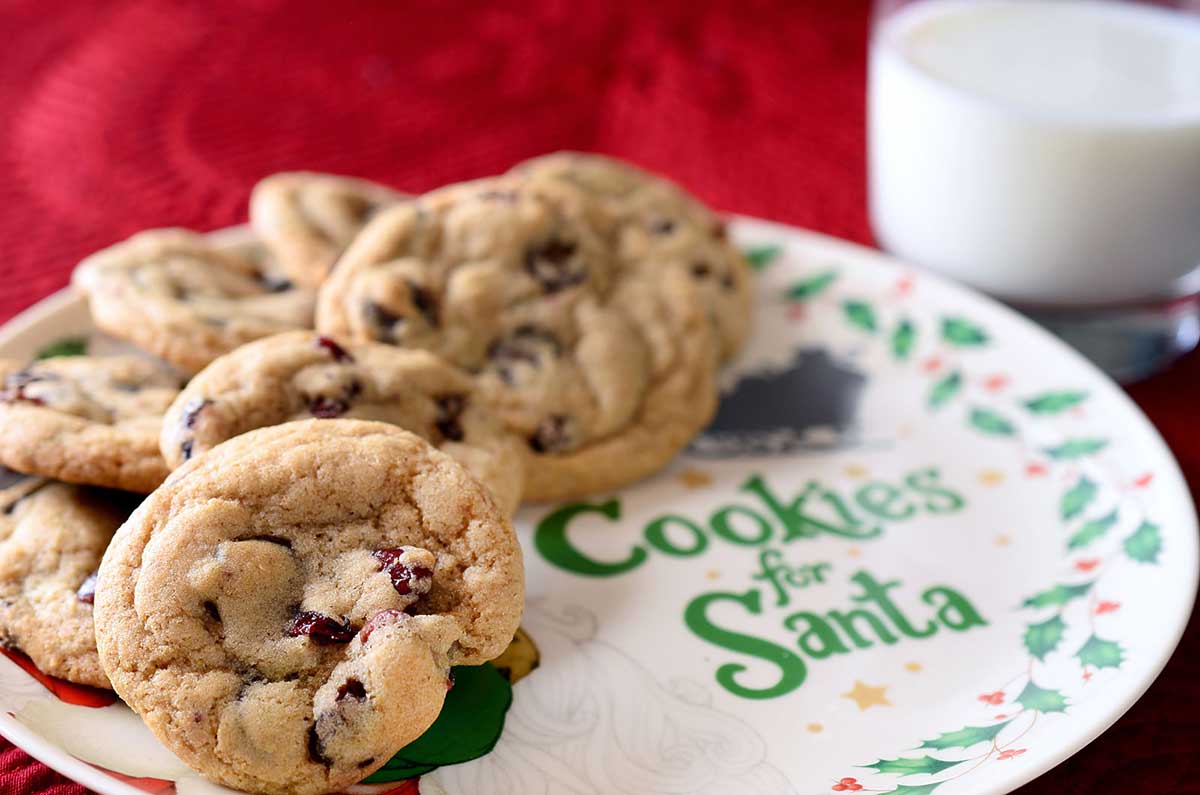 I still have to avoid chocolate. Which as you can imagine, is tough during the Christmas season. With the fudge. The hot chocolate. The brownies. It is pure torture. However, it did just get a little easier with these carob and cranberry cookies. They are sweet. Chewy. And spiced with cinnamon and nutmeg making them perfect for Christmas.
Carob chips have been a lifesaver for me ever since I found out it bothers Kellan when I eat chocolate. Carob, if you don't know, is extracted from the carob bean and is often used as a subsitute for chocolate. It's not quite as sweet as chocolate but I find carob chips just as scrumptious as chocolate chips. You can find them in health food stores. I bought mine at Whole Foods. With that said, if you can't find carob chips or just don't want to use them, semi-sweet chocolate chips would work well in this recipe.