Cheese Tortellini with Sausage, Tomatoes and Spinach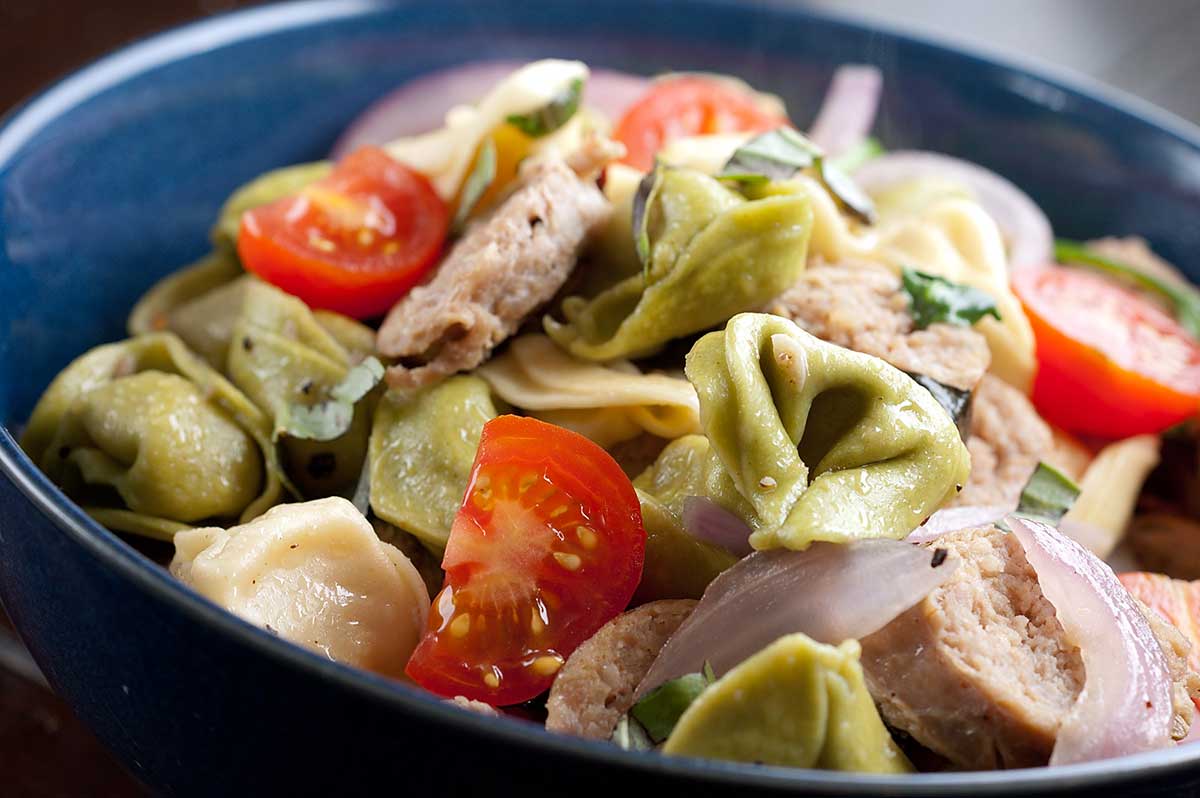 This month has been busy. I'm talking crazy busy. I'm talking barely have enough time to sleep, eat or watch Real Housewives busy. But we take it all in stride. After all this is all part of the joy of owning a home. So when Ryan tells me that we have about 1 hour to make, take pictures of and eat dinner before we head over to the house to do some more work, I smile, take a deep breath and turn to fresh tortellini, sausage, tomatoes and spinach for a quick and satisfying dinner. After all of the work we've been doing, dinners like this are a blessing.
Things with the house are shaping up rather nicely. The hardwood floors have been refinished. The living room, dining room and bedrooms have been painted. The furniture ordered and scheduled for delivery. Now the only thing left that is taunting me like you wouldn't believe is the lovely (insert sarcasm font) wallpaper that someone thought would be a good idea to put in the bathroom. Let me stress this very important point. If you ever intend to move from your home and you don't want to make the new owners curse you for hours and hours and hours on end remember this very important thing: Wallpaper is never a good idea. And as I prepare for yet another fun filled evening scraping, pulling and wiping away wallpaper I'll be wishing that I made more of this pasta to help get me through it.