Cheesy Baked Mashed Potatoes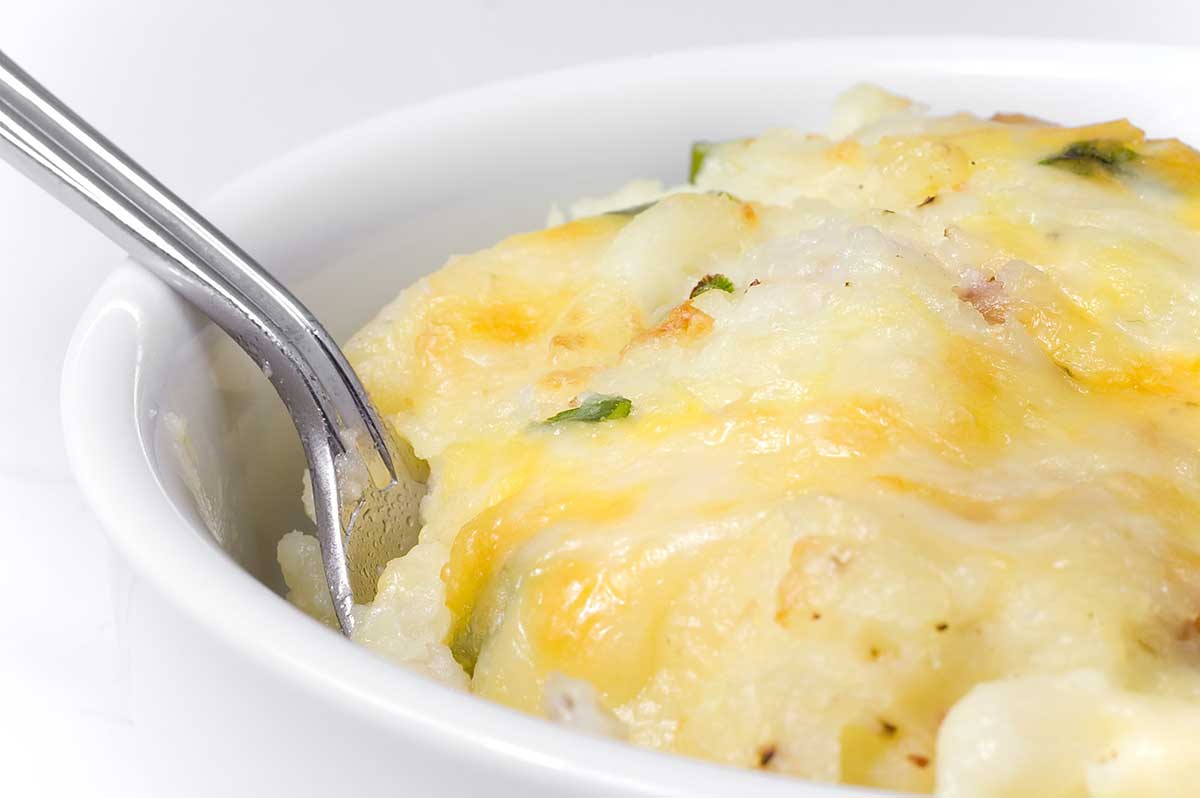 I'd like to offer you some facts. Fact 1: Mashed potatoes are glorious wonderful things. Fact 2: Bacon, green onions, sharp cheddar cheese, creamy havarti cheese and gruyere cheese are also wonderful. Fact 3: If you mix creamy, fluffy mashed potatoes with bacon, green onions, sharp cheddar cheese, creamy havarti and gruyere you have one heck of a Thanksgiving side dish. Fact 4: I ate two huge plates of these last night. Fact 5: My jeans are tighter this morning. Fact 6: These mashed potatoes are totally worth it.
Growing up I was  a mashed potato purest. I would only eat plain creamy mashed potatoes. I was not opposed to gravy but other additions were a big no no. Since then things have started to change.  Don't get me wrong, I still love a big plate of regular mashed potatoes, but the more that I cook, the more I begin to explore with variations. I started with roasted garlic mashed potatoes and then there was horseradish and sour cream mashed potatoes.  Now with these cheesy baked mashed potatoes my biggest problem is trying to decide which is my favorite.