Cheesy Cauliflower Mash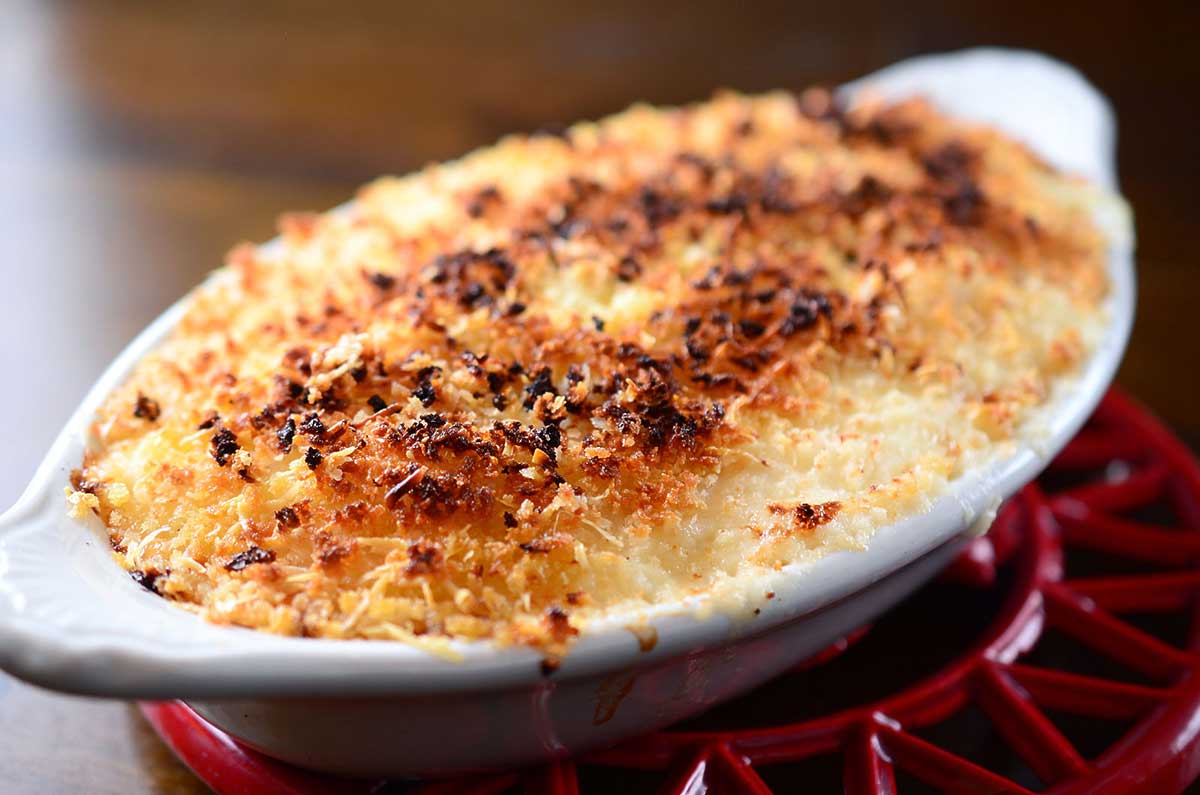 When I asked what kind of recipes you all would like to see on the blog, someone  mentioned that they would like to see recipes for some winter veggies. Admittedly I don't cook a lot with winter veggies like cabbage and cauliflower although I really do enjoy them, so I thought I'd give it a shot. First up is this cheesy cauliflower mash. And if I am being completely honest, it gives mashed potatoes a run for their money.
I was shockingly surprised at how much I actually enjoyed cauliflower mash. I had heard about it for a long time and people would always compare them to mashed potatoes. As a rabid mashed potato fan I always brushed it off and said no way. Then I tried it a couple weeks ago. Oh mama it is good. It's creamy. Rich. And in this case cheesy thanks to the Parmesan and mozzarella. Give it a shot if you've been shy. I'm sure you'll like it.