Cheesy Roasted Garlic Rolls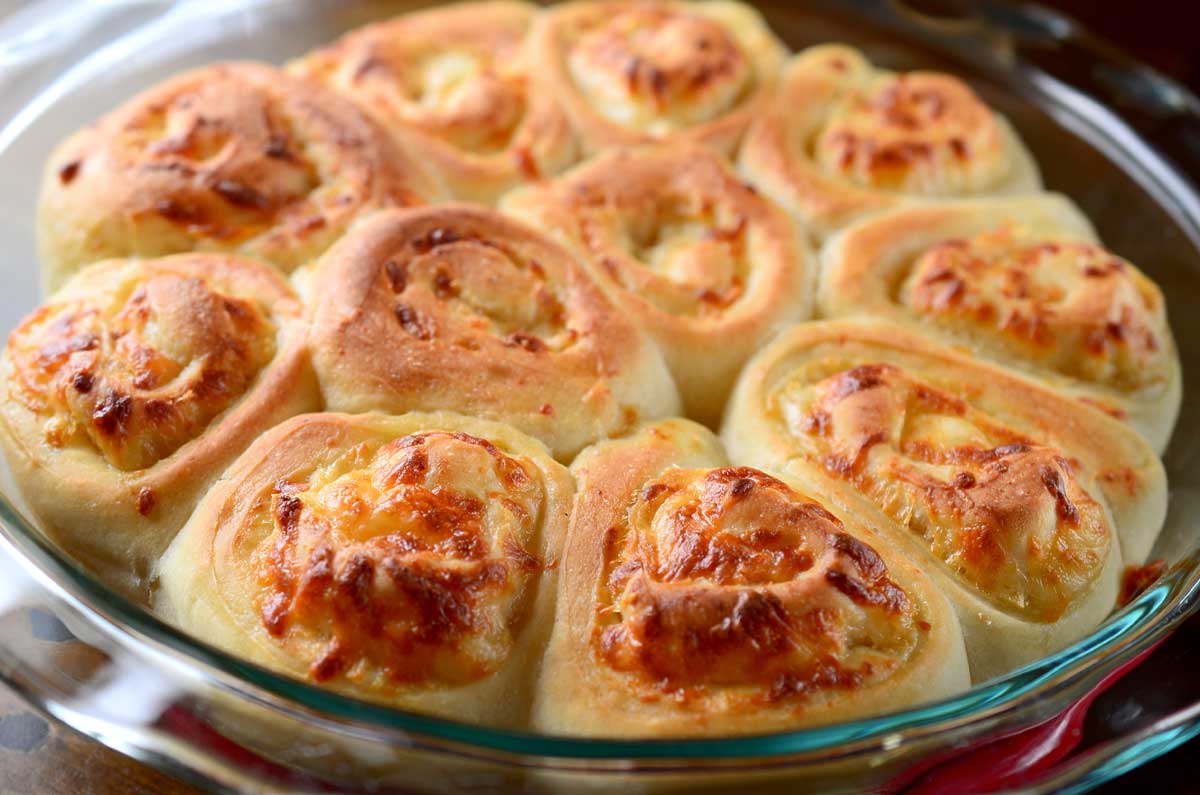 When it comes to Thanksgiving or Christmas dinner, my plate is usually so overloaded with turkey, mashed potatoes, stuffing and greens that the rolls never make it to the first plate. I always tell myself, I'll get one on the next round. But the next round comes and goes and no roll. It's not that I don't like rolls, they are just usually so ho-hum. That is, until now. These rolls are stuffed with roasted garlic, mozzarella and Parmesan cheese so needless to say, I will definitely be leaving room for these rolls on my plate this year.
I actually developed this recipe earlier this summer, on one of our Friday night pizza nights. I had an extra batch of pizza dough decided to roast some garlic, spread it on the dough and then top it with shredded cheese and roll the whole thing up, let them rise again and baked them like you would do with cinnamon rolls.
The result was cheesy, doughy, sweet roasted garlic goodness and my absolute favorite new roll.
This does take a little bit of planning time because they do need to rise twice. 45 minutes each time. You could also use a store bought pizza dough to save yourself one rise time.