Chicken Egg Rolls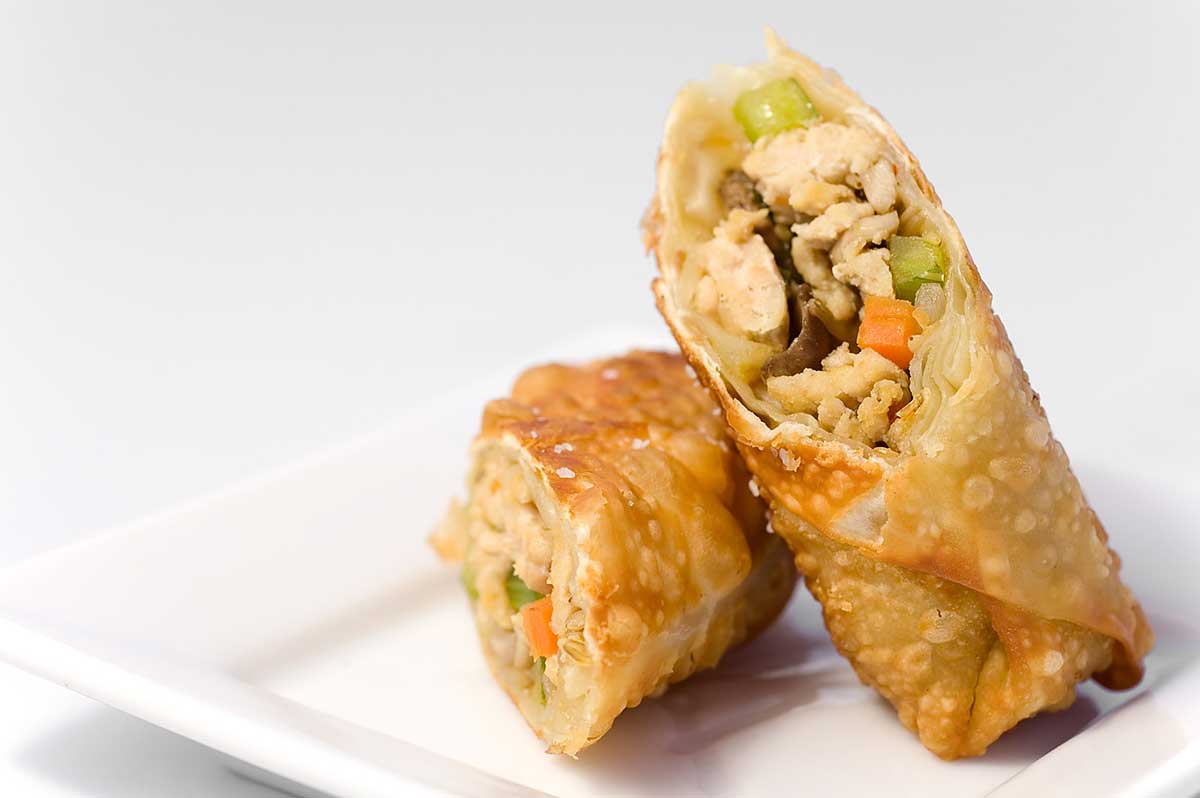 Football season is upon us and in my household that means Game Day Snacks. Game Day Snacks have kind of become our little tradition. It all started last year with these little devils, Jalapeno Cream Cheese Wontons. Since then it has taken on a life of its own and has actually made me, who is not really a fan of the game, excited for football season. Last Sunday was our first game day snack event and for the occasion I made these scrumptious Chicken Egg Rolls.
Egg rolls are on my list of favorite appetizers not only because I love the crispy, flaky outside and savory inside but because you can put just about anything in them. This time around I decided to go with ground chicken, crimini mushrooms, carrots, celery and bean sprouts. I also threw in some freshly minced ginger and garlic.
For those of you wondering, I also tried baking these and they turned out OK. The wrapper wasn't nearly as crisp but they still tasted delicious. If you would like to try for yourself preheat your oven to 450 degrees. Brush each side of the egg roll with a little olive oil and bake for about 15-20 minutes or until golden brown, turning once.
If you are not going to cook them right away you can place the completed egg rolls on a baking sheet, freeze them and then store them in the freezer in resealable plastic bags for later.
I like to serve these with Sweet Thai Chili Sauce or Chinese Hot Mustard for dipping.