Chicken with Artichokes and Tomatoes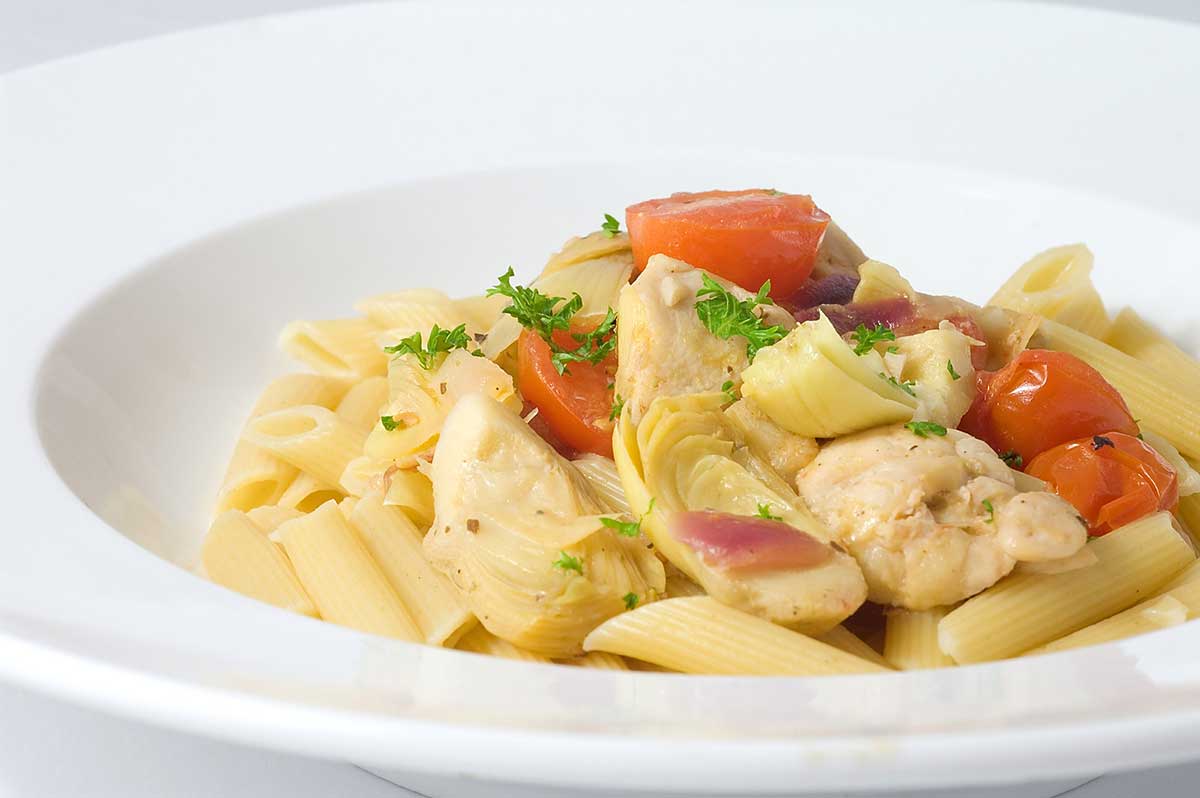 The closer that we get to summer and hopefully warmer weather, the more I begin to crave dishes that have fresh, bright flavors. I was inspired to create this dish while watching an episode of Ask Aida last week during which she made chicken with lemon and artichokes. Using that as a jumping off point, I decided to add cherry tomatoes and red onions before putting the whole thing over penne pasta.  It made a quick and delicious dinner.
While I am a big fan of boneless, skinless chicken thighs in dishes like my chicken curry, I wanted something a little lighter for this dish so I went with boneless, skinless breasts and the results were delicious. They browned up nicely and, unlike previous experiences with chicken breasts, they did not dry out.