Chocolate Cookies with Peanut Butter Cream Cheese Frosting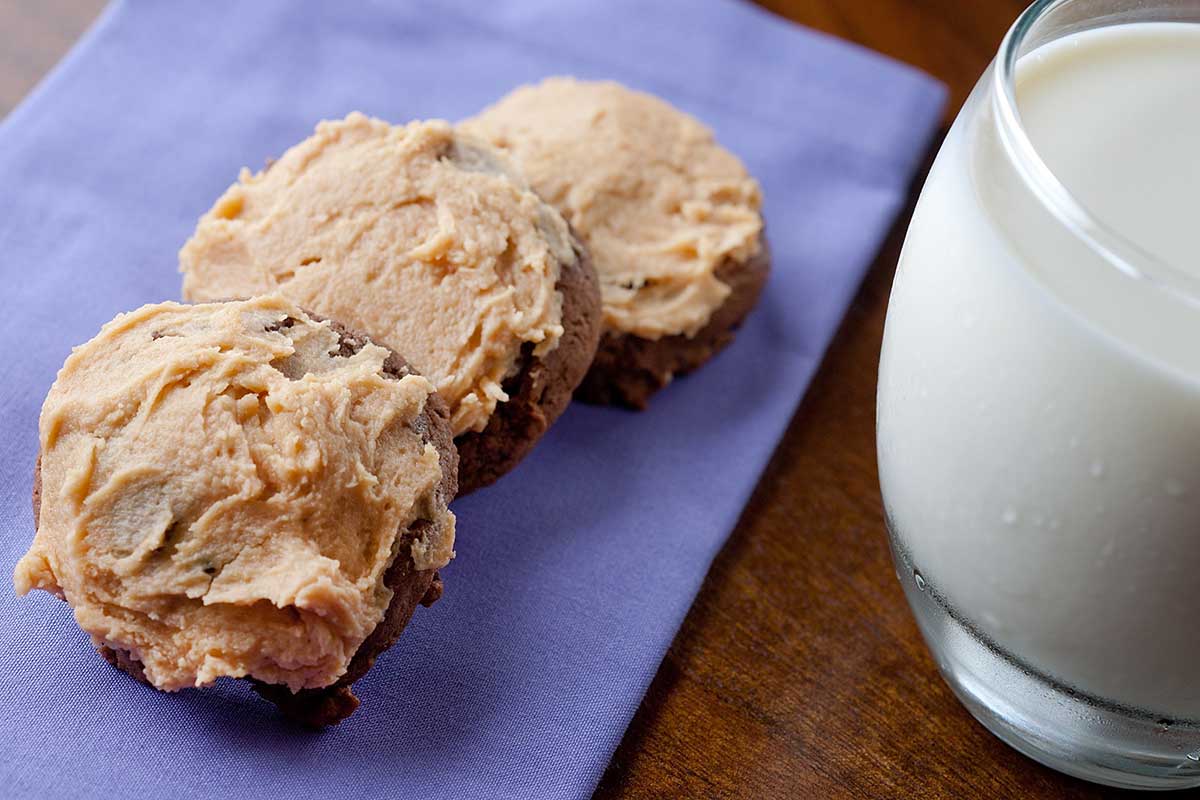 Want to make friends at the office? Make these cookies. Want to make enemies at the office? Tell your co-workers that you made these chewy, chocolaty, peanutty cookies and don't bring them in. Unintentionally, I did the latter. I told them about the cookies, they proceeded to ask where they were and when I said I didn't have them one co-worker went all Sandlot on me and said "You're killin' me smalls" I suppose I'll just have to make another batch now. Shucks.
If you have been around the blog for a while you will notice that this cookie recipe is the same cookie recipe that I used for my Chocolate Chocolate Chip and Nutella Cream Sandwich Cookies and that is for one simple reason: it produces the perfect, chewy chocolate cookie. With this recipe,  I simply took it in a different direction and instead of complimenting the cookies with nutella I used everyone's favorite chocolate partner: peanut butter.