Chorizo Fried Quinoa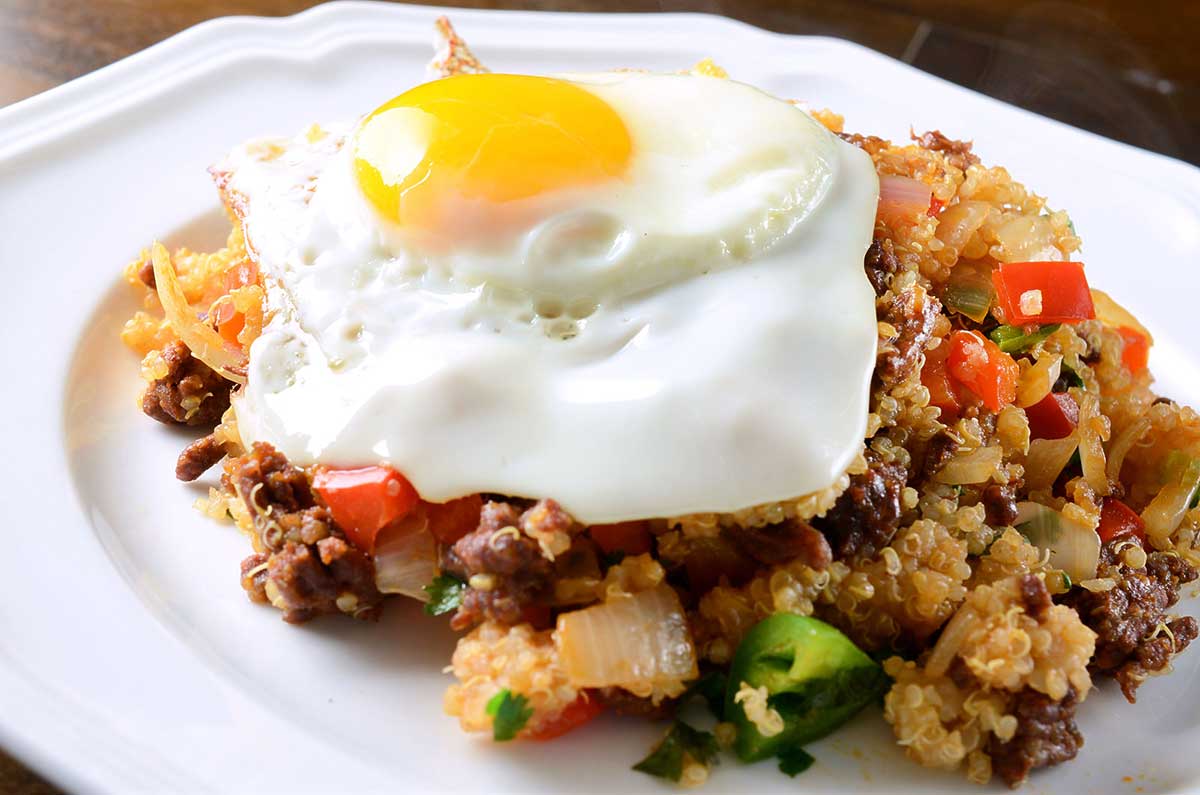 This is good. This is real good. It's like fried rice with a Spanish twist. And I absolutely love it. There is chorizo, jalapenos, belly peppers, onions and cilantro. And the best part, it's all topped off with a fried egg. It seriously does not get much better than this.
I have been a fan of quinoa for a while now, but usually I just serve it as a side dish. That was until I started seeing people using it in a variety of different dishes like salads and also as an alternative to rice. That is what made me think of using it to make a twist on fried rice. The best thing about using quinoa in this dish is that, unlike fried rice that can get mushy if you use recently made rice, you don't have to use day old or cold quinoa to make this. Meaning you don't have to plan in advance. In fact, this dish comes together in about 20 minutes or so depending on how long the quinoa you buy takes to cook. Not bad eh?