Chorizo Taco Pizza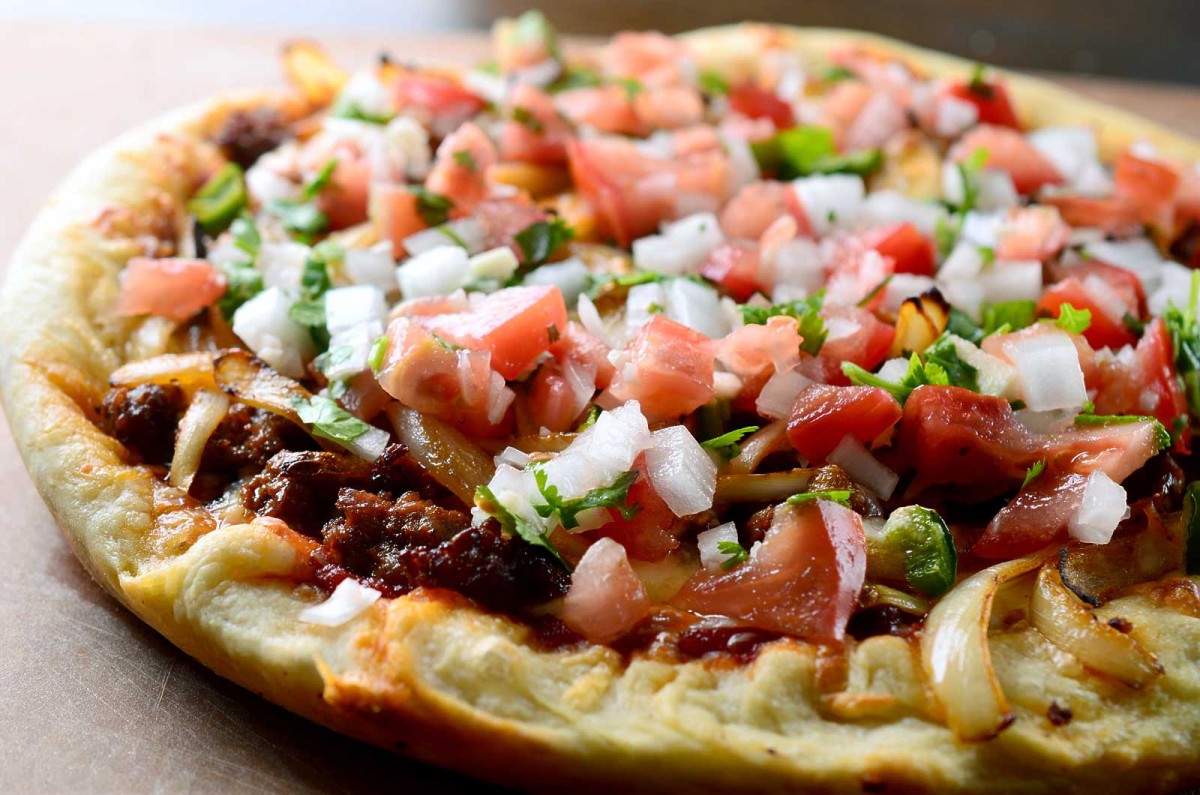 Happy Pizza Friday! Well I hope it's pizza Friday for you. If it's not, it should be. It is for us. And it has been that way for the past few months. And I'm not going to lie, it is the meal that I look forward to most during the week. For one it's pizza. I mean really, how can you not look forward to pizza? And second, the fact that I finally have the crust down just makes pizza night even more enjoyable.
Baking pizza at home was difficult for me for a while because I simply could not get the crust right. The dough itself would be sticky or wouldn't roll right. Most often it would be too thick in some places and razor thin in others. Or the whole thing would be too thin and couldn't hold up to the simplest of toppings. Or my personal fave, when the dough didn't even cook all the way through. Nothing like biting into a pipping hot pizza only to reveal a cold, doughy center.
But I am happy to report that now that we have been having Friday night pizza night for so long, I feel like I have finally got the hang of the whole crust thing. For one, I finally have a recipe for dough that seems to work perfectly for me every time. It's not too firm or sticky and is really easy to work with. Secondly, I don't have a problem rolling out the dough anymore because I don't roll it out. I simply press it into the cast iron skillet that I am going to cook it in and continue working it until it fits nicely and evenly into the pan. Finally, I cook the crust for just about 5 minutes on the stove top before putting the ingredients on it and popping it in the oven where it cooks for another 12 – 15 minutes. The result is a crust that is perfectly crispy on the bottom and just the right amount of chewy inside.
The fact that this pizza recipe that I am sharing with you today tops this already delectable crust with spicy chorzio, caramelized onions and jalapenos and freshly made pico de gallo is just a bonus.