Colcannon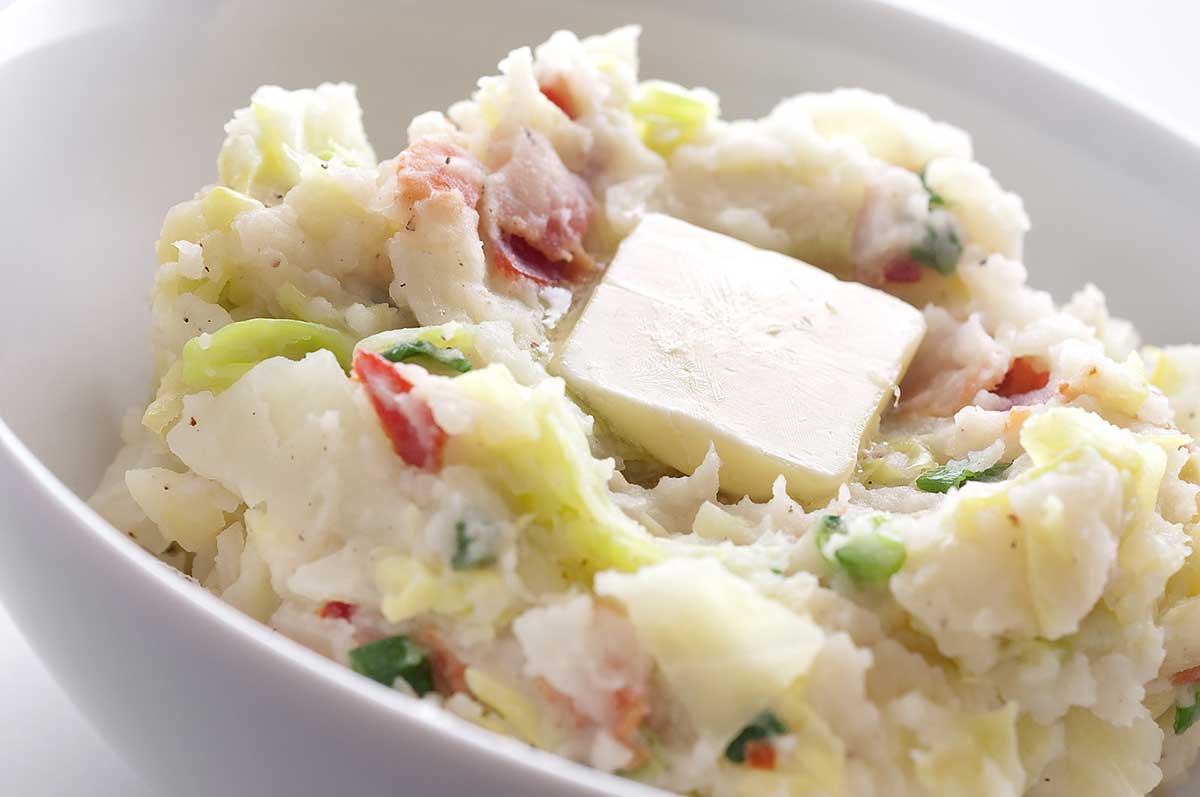 Happy St. Patty's Day everyone! I am pretty sure there is not an ounce of Irish blood in me however, it's still fun to celebrate no? This year I'm going to celebrate with some Guinness of course and since eating is important when consuming Guinness, I am also celebrating by enjoying this traditional Irish dish.  And as with any traditional dish, there are many variations of colcannon out there but there are a couple of things that will definitely be in each recipe: potatoes and cabbage. Oh and butter, lots of butter.
For those of you that have had colcannon before, you may notice that I took a little liberty with my version. First of all I decided to add bacon, because well I like bacon. Next, if the scrumptious crispy bacon wasn't enough, I decided to sautee the onions, garlic and cabbage in the left over pan drippings before stirring them into the creamy mashed potatoes. Drool.
If you'd like to make this vegetarian, and perhaps a little more traditional, don't use the bacon and instead use a tablespoon of olive oil.