Crispy Dill and Garlic Chicken Tenders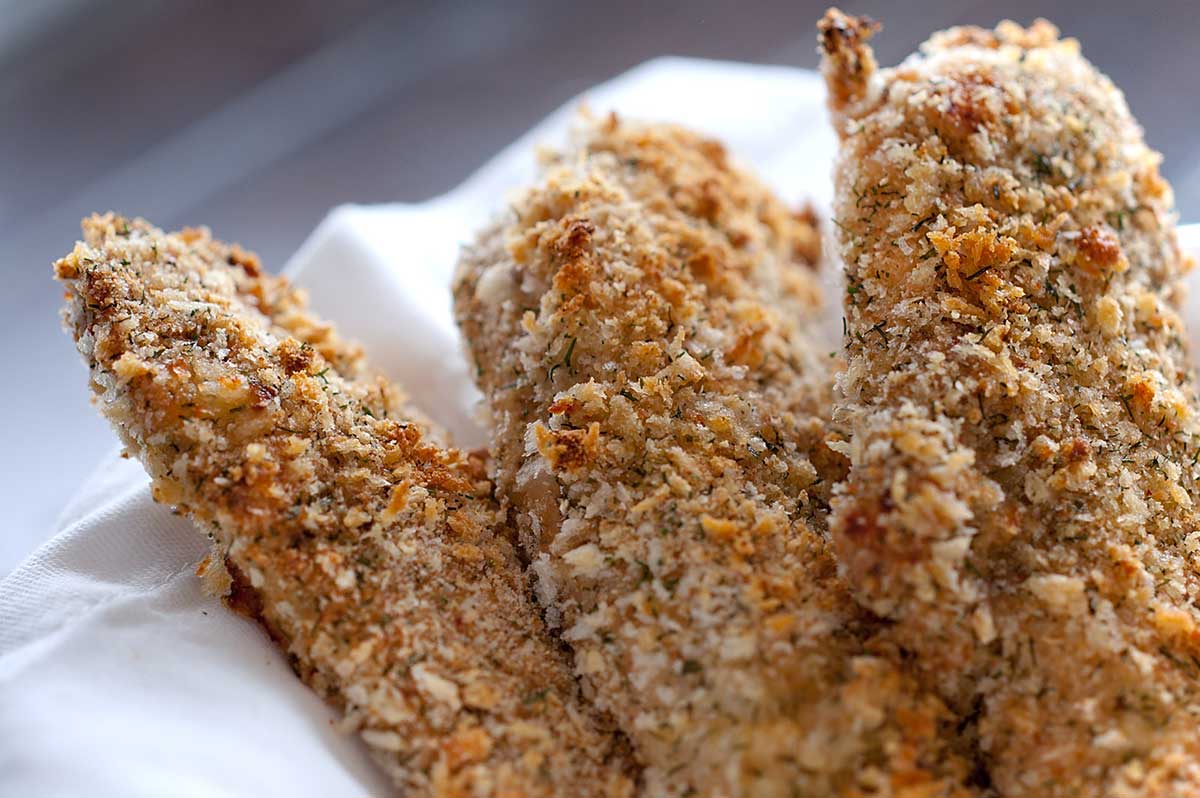 As you can see I've been on a bit of a dill kick lately. There is just something about it that reminds me of summer. The taste is so fresh and bright. Dill pairs very nicely with both garlic and chicken so I'm surprised I never thought of these chicken tenders before. They are crispy, golden, full of flavor and sure to please all the adults and kids at your dinner table.
When I  post chicken tender recipes on the blog I often get the question "What is a chicken tender?" Chicken tenders are basically pieces of chicken without bones or skin. The chicken tenders that I buy are chicken breast tenders. My grocery store often carries them right next to the regular chicken breasts. If your grocery store does not, simply buy boneless skinless chicken breasts and slice them into strips.