Crispy Herbed Goat Cheese Stuffed Zucchini Blossoms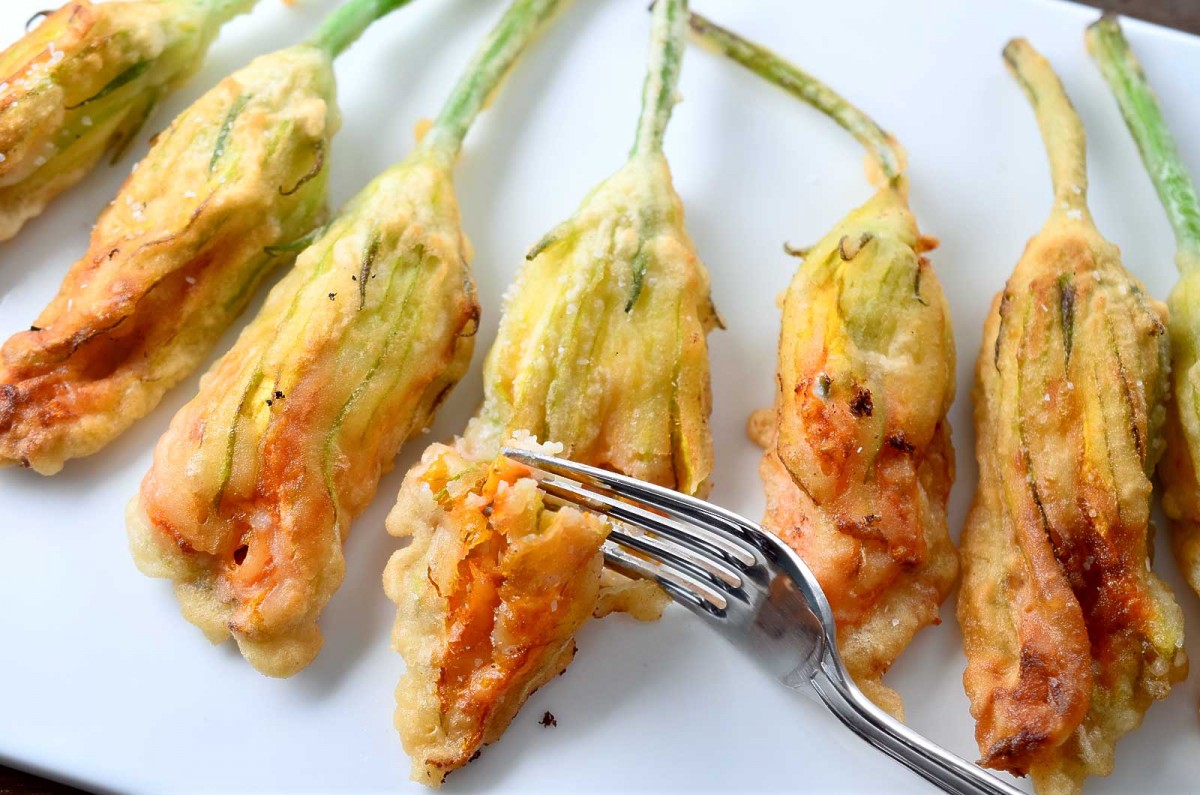 You can't see zucchini blossoms at the farmers market and not buy them. I think there must be some kind of law against it. And if there isn't, there should be. Because zucchini blossoms are seriously one of the most amazing things to grace the tables at farmers markets this time of year. I mean seriously. Get yourself some. Pronto. Because you need to make these Crispy Herbed Goat Cheese Stuffed Zucchini Blossoms.
Boy that is a mouthful. But a delicious mouthful. When Ryan said, is crispy really necessary? I thought yes, yes it is. Honestly,  I really didn't want to call them anything else because, to me, reading that title just makes my mouth water. Crispy. Herbed. Goat. Cheese. Stuffed. Zucchini. Blossoms. Ohhhh come to mama.
I already professed my love for zucchini blossoms in this post for mozzarella stuffed fried zucchini blossoms where I explained that I first fell in love with them in Rome. It's a love affair that has lingered for the last 6 years and it is rekindled every summer.
And yes, I am aware that there are in fact other ways to enjoy zucchini blossoms that don't involve frying. In fact, I've enjoyed them in pastas. I've heard also they are good in quesadillas. But for me, when I finally get my hands on them in late July and August, the only thing I can think of is stuffing them and frying them.
I can't not do it.
Usually I like to stuff them with mozzarella, because well, anything stuffed with mozzarella and fried is bound to be a winner in my book. But after trying them at Cactus, one of our absolute favorite local restaurants, that opted to stuff these delicate little flowers with the equally delicate  goat cheese, I couldn't help myself and just had to try it at home.
Oh. My. Gosh.
The deliciousness is hard to handle friends. The flowers are stuffed with herbed goat cheese and coated in a very delicate batter and then fried to perfection.
And perfection it is. Cooked just long enough for the outside to be golden brown and the goat cheese to just start melting.
They are light, crispy, airy and cheesy.
Like I said, perfection