Crispy Parmesan Onion Rings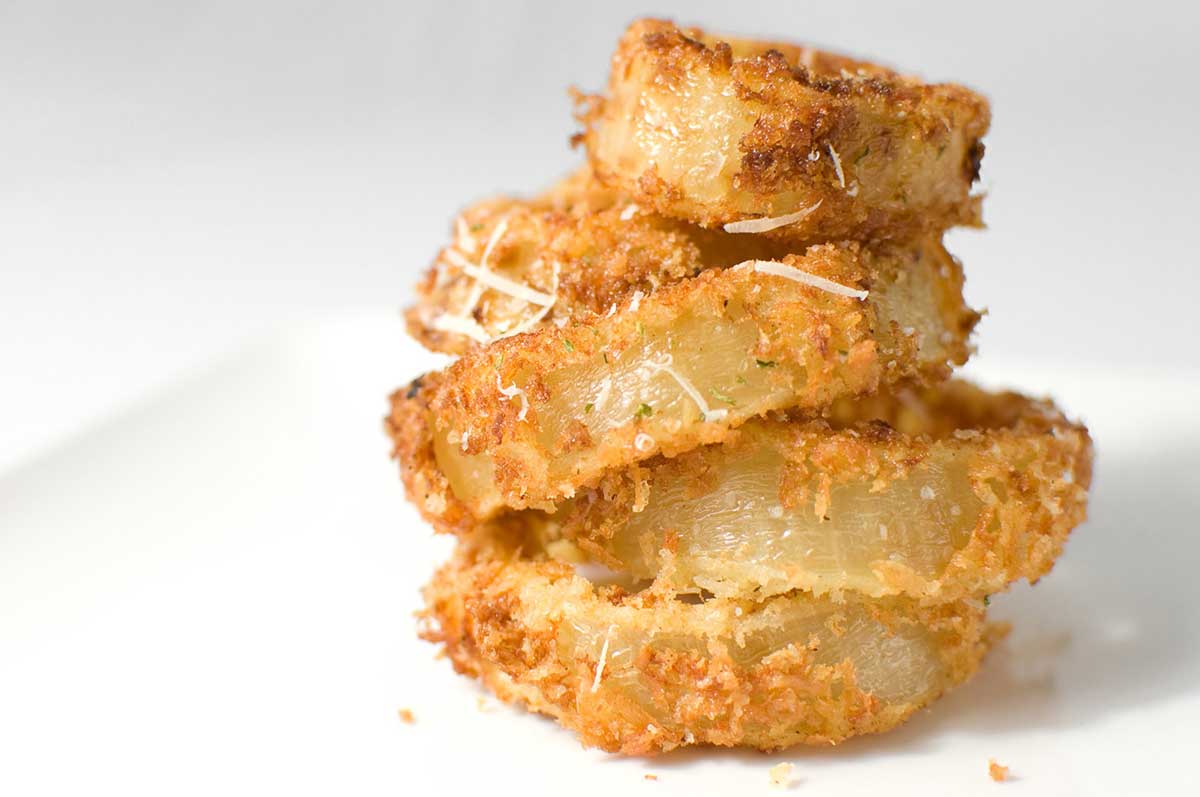 Onion rings are something that I love to order from time to time, but when I get them out at restaurants I sometimes find that they put far to much batter on them. So much so that you actually loose the taste of the onion and all you can taste is fried batter, which is not particularly delicious. When I decided to give these a try at home, I definitely did not want that to happen so I dusted the onion rings in seasoned flour, dipped them in an egg wash and coated them lightly with shredded Parmesan and panko bread crumbs which gave them the perfect crunch, but I could still taste the onion.
Another common complaint is that onion rings can be a little greasy because they are fried. Well good news! I tried these both fried and oven baked, and although the oven baked version did not get as golden brown as those pictured here, the crunch and the flavor were pretty much the same.  I've included both directions for you so you can choose which way you'd like to serve them.