Curry Turkey Meatballs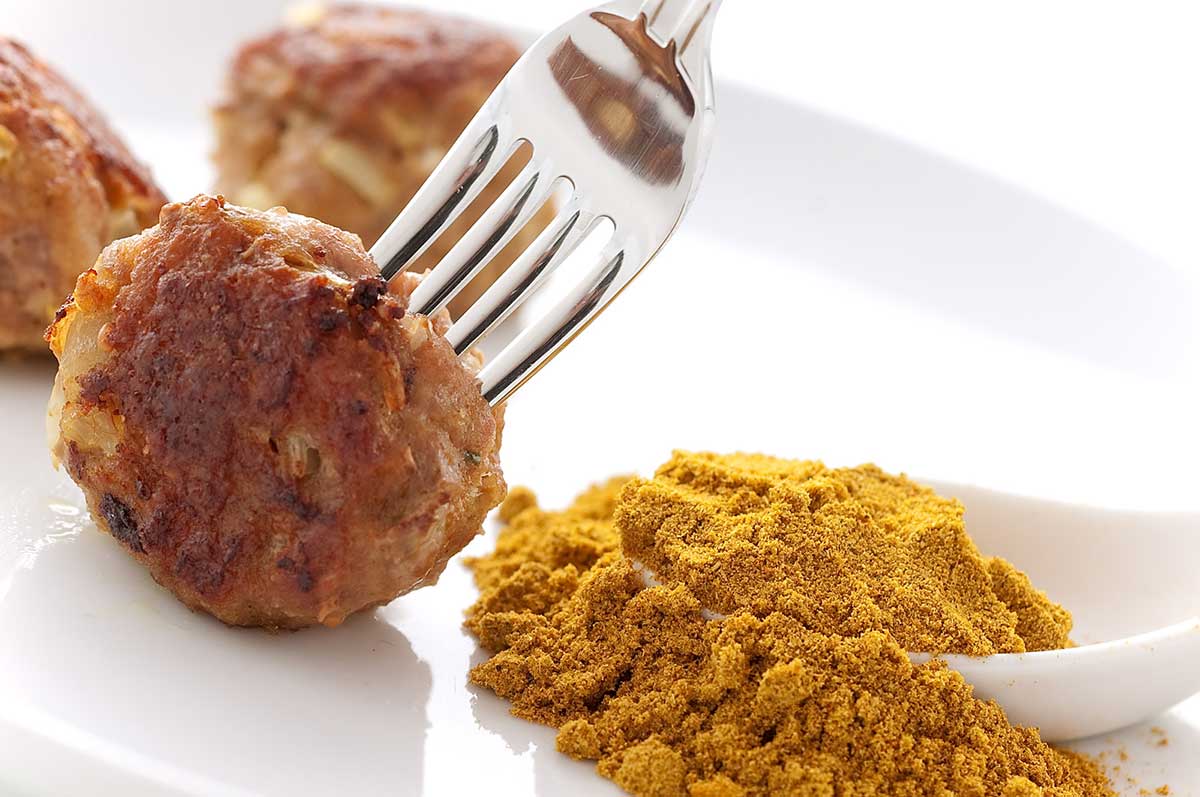 Meatballs are always a crowd pleaser in our house. Whether they are served as an appetizer or dinner entree, everyone always devours them. Myself included. Most meatballs are made with ground beef or pork, but in an effort to lighten things up just a little bit I use ground turkey in this recipe. And when combined with the onions, cumin and Madras curry powder also in this recipe, you might have trouble believing they are a little better for you.
Some of you may be wondering what Madras curry is. Madras curry is a spicier version of curry powder that comes from South India. It has many of the same spices as regular curry like coriander, turmeric and cumin but Madras curry also has the addition of chili peppers. While I don't find it too spicy, you could also substitute mild curry powder in this dish and still get the wonderful curry flavor.