Dark Chocolate and Pumpkin Cupcakes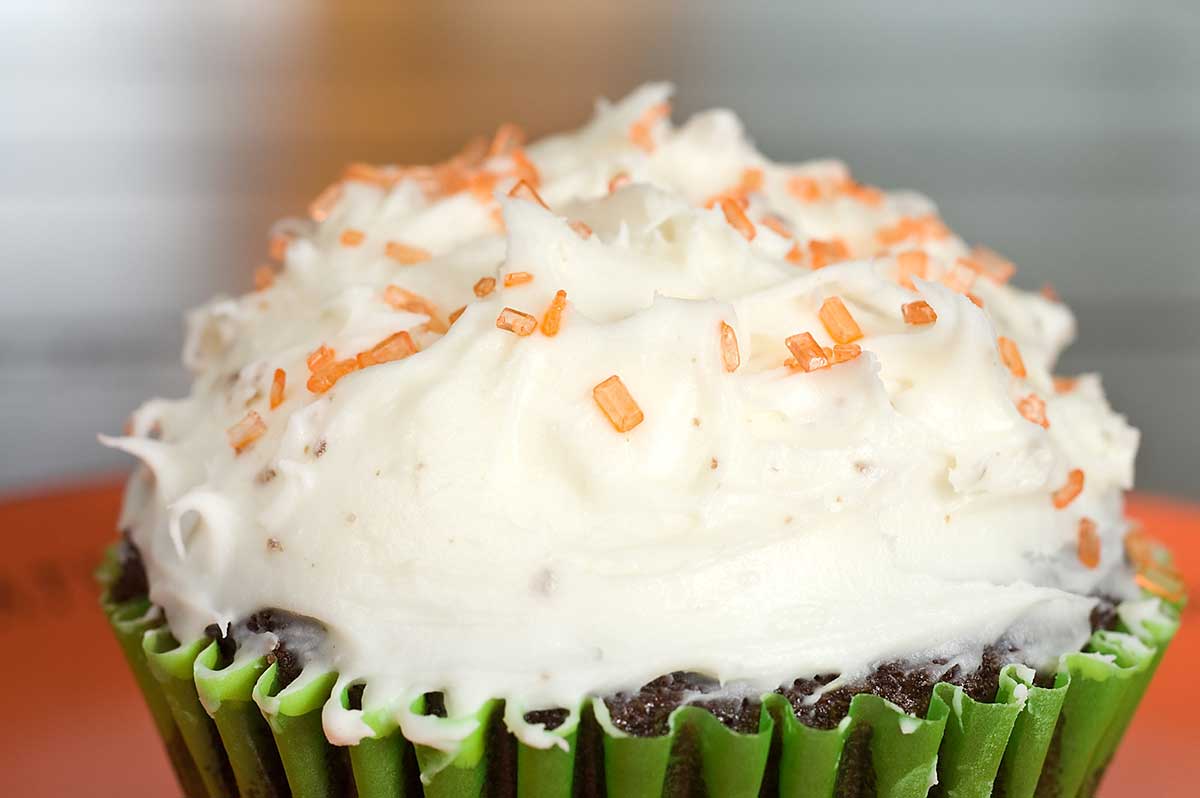 I just love cooking for people so when a dear friend of mine called and suggested that we do dinner, I was more than happy to have her and her boyfriend over to our apartment. This dear friend I should mention, happens to be lactose intolerant. I have found cooking without dairy to be pretty easy so the dinner part was a cinch. Where I was stuck was dessert. I just wasn't sure how I was going to jump that hurdle. After reviewing my Pumpkin Cake recipe, I realized I could use that for a base and add a few more ingredients. After a quick call to my friend to verify that she could eat a couple of things, I headed straight for the kitchen and baked these super-moist, super chocolaty dairy free Dark Chocolate Pumpkin Cupcakes.
I do have a bit of a confession to make. My grocery store did not have soy butter nor did they have a small container of soy milk so I was out of luck when it came to the frosting. Or so I thought. To my surprise, when I called my friend to confirm a few things she told me that there are a few brands of frosting out there that actually do not have any dairy in them such as Pillsbury.  Surprising I know. But anywho, that is the frosting that I used for these cupcakes. Now if you are not concerned with dairy simply make or purchase your favorite frosting. The frosting that I use on my Chocolate Egg Stuffed Cupcakes would be delicious on these.