Dijon Shrimp and Caper Pasta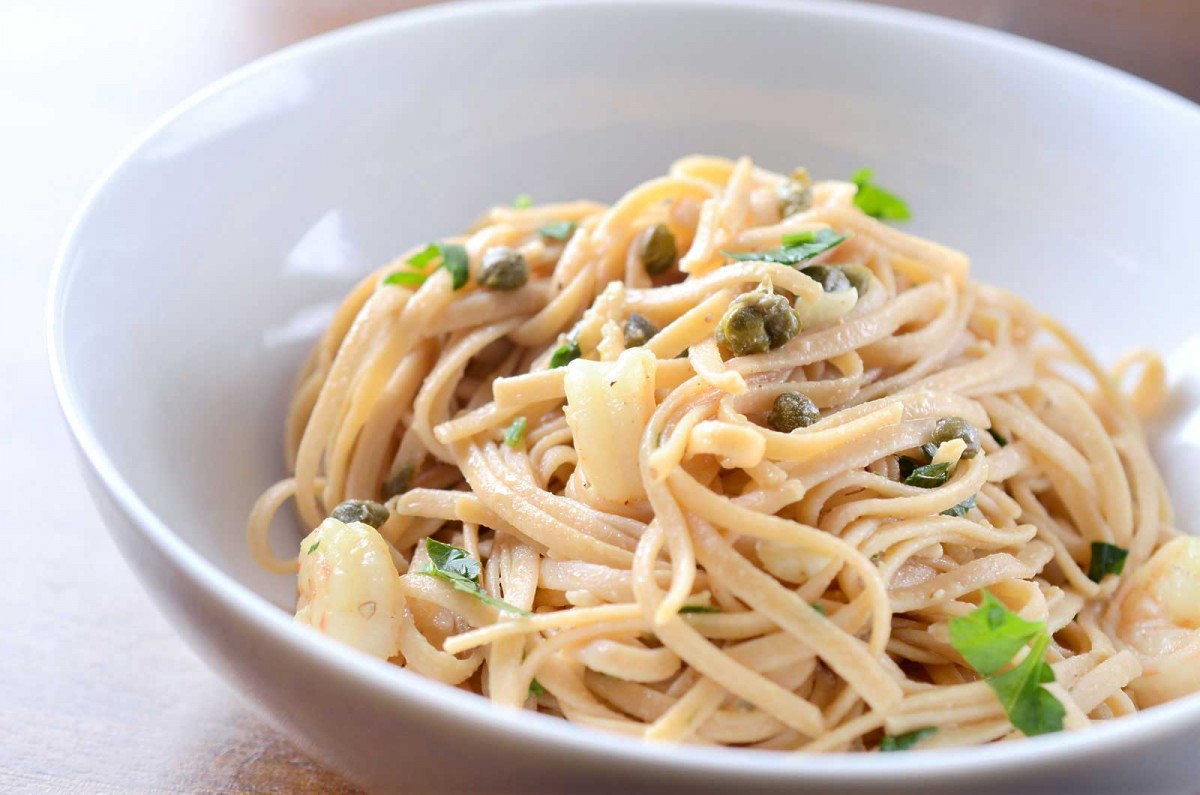 Quick and easy pastas are always one of my favorite go to meals. They are perfect for week nights. Quick lunches. And even special occasions. But my favorite time to make a quick and easy pasta is the night after we get back from vacation. That is exactly why I made this pasta last Monday night. It came together so quickly and with the succulent shrimp, briny capers and creamy Dijon it really hit the spot.
When you get back from vacation the last thing that you want to do is cook. Right?
Right.
When I get home, I need a day to unwind, unpack and resettle into our schedule. But, after vacation and eating every meal out, nothing sounds as good as a home cooked meal. Right?
Right.
It's a conundrum. You don't want to cook. You don't want to eat out. You need to eat.
Times like this is when it is nice to have pasta dishes like this in your arsenal. It comes together in about 25 minutes, tastes scrumptious and is sure to satisfy the craving for home cooked deliciousness after a trip away.