Eggplant Parmesan Chips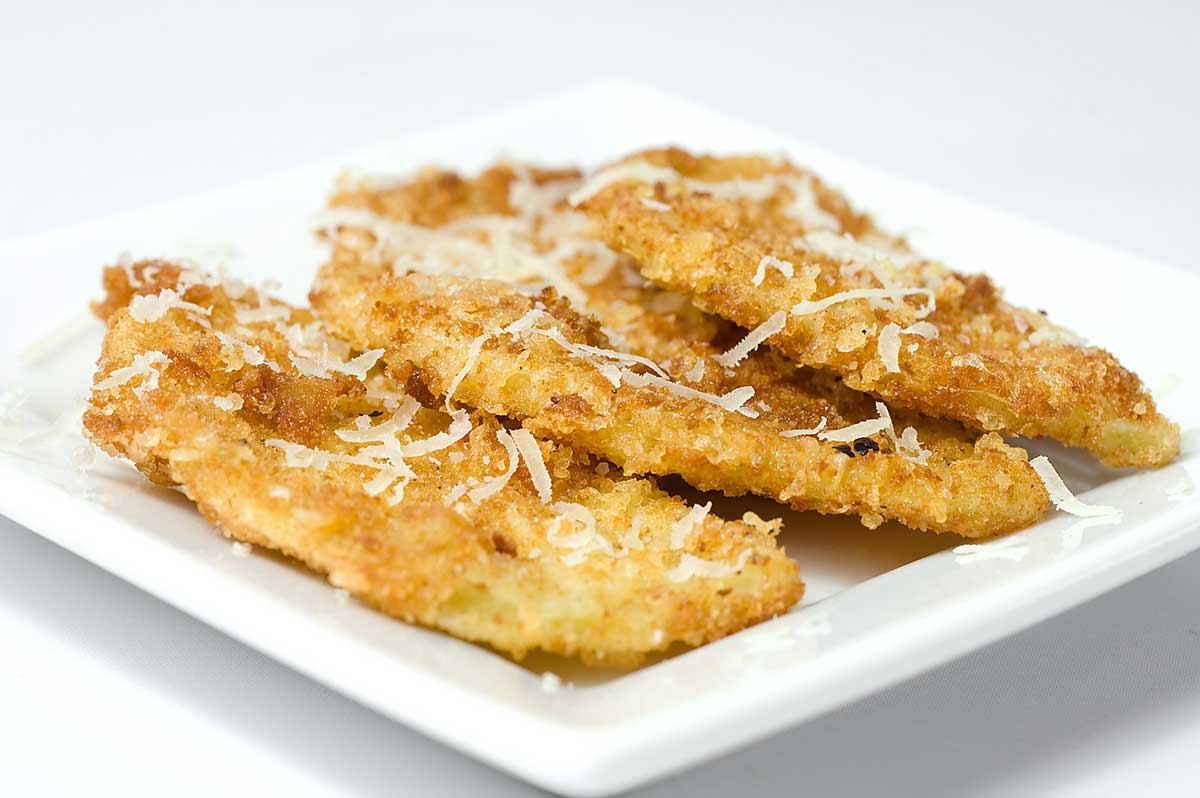 Eggplant Parmesan is a staple at just about every neighborhood Italian restaurant. And for good reason. It is crispy, cheesy and even though it is fried, you feel it's a least a little healthy because anything with the word eggplant in it has to be.  Right? At least that is what I was telling myself while I was devouring these Eggplant Parmesan chips. Just think of it as all the crispy goodness of traditional Eggplant Parmesan, only in bite size snack form.
Traditional Eggplant Parmesan is loaded with tomato sauce and mozzarella cheese. While it is no secret that I have a crazy obsession with mozzarella, whenever I order Eggplant Parmesan, my favorite part has always been the crunchy eggplant sandwiched between. I find myself scraping off the other stuff just so I can enjoy the crunchy goodness.  It is because of this that I thought that if I could just deconstruct the original recipe, and cut the eggplant into thinner, smaller slices, I might have a great snack on my hands. It fries up quickly, is crunchy, salty and as I recently found out, guests can't keep their hands off of it.