Fire Roasted Tomato Soup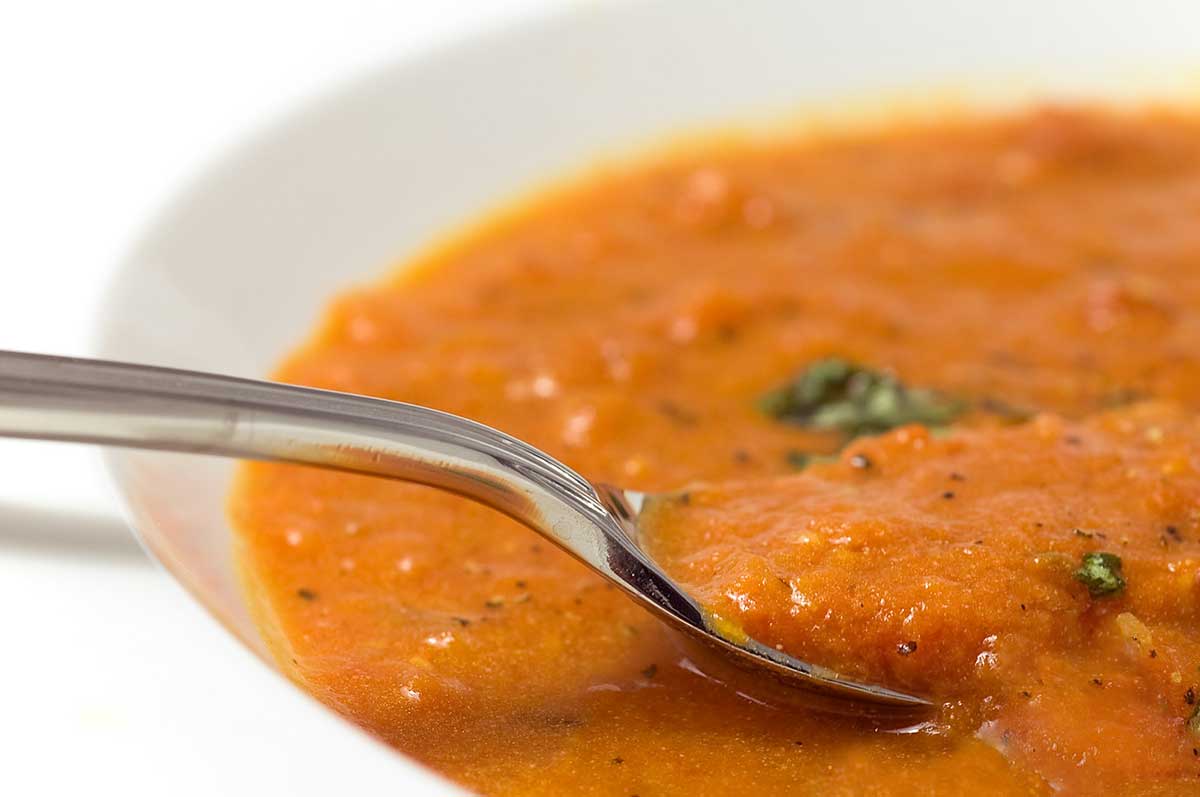 Its been pretty dark and dreary here in Seattle the past couple of days. On days like this I just want to say in the house, curl up with a good book and eat a childhood favorite, grilled cheese and tomato soup. There is just something about that gooey cheesy sandwich being dunked into hot, steamy homemade tomato soup. To be more precise, I mean homemade tomato soup that is loaded with fire roasted tomatoes, fresh basil, white wine, garlic and a little half and half for good measure. You'll be surprised at how easy it actually is.
I decided to use a can of crushed fire roasted tomatoes for this recipe because I like the extra background flavor that they bring to the dish. There are a few different brands that carry them such as Muir Glen and you should be able to find them at your local grocery store. If you can't  find them, using a can of regular crushed tomatoes will work, it won't have entirely the same flavor but it will be just as good.
This recipe produces a chunkier tomato soup than many people may be accustomed to. If you don't like it too chunky use your immersion blender or transfer in batches to a regular blender to smooth things out a bit after you add the half and half.