Fried Green Tomatoes with Mozzarella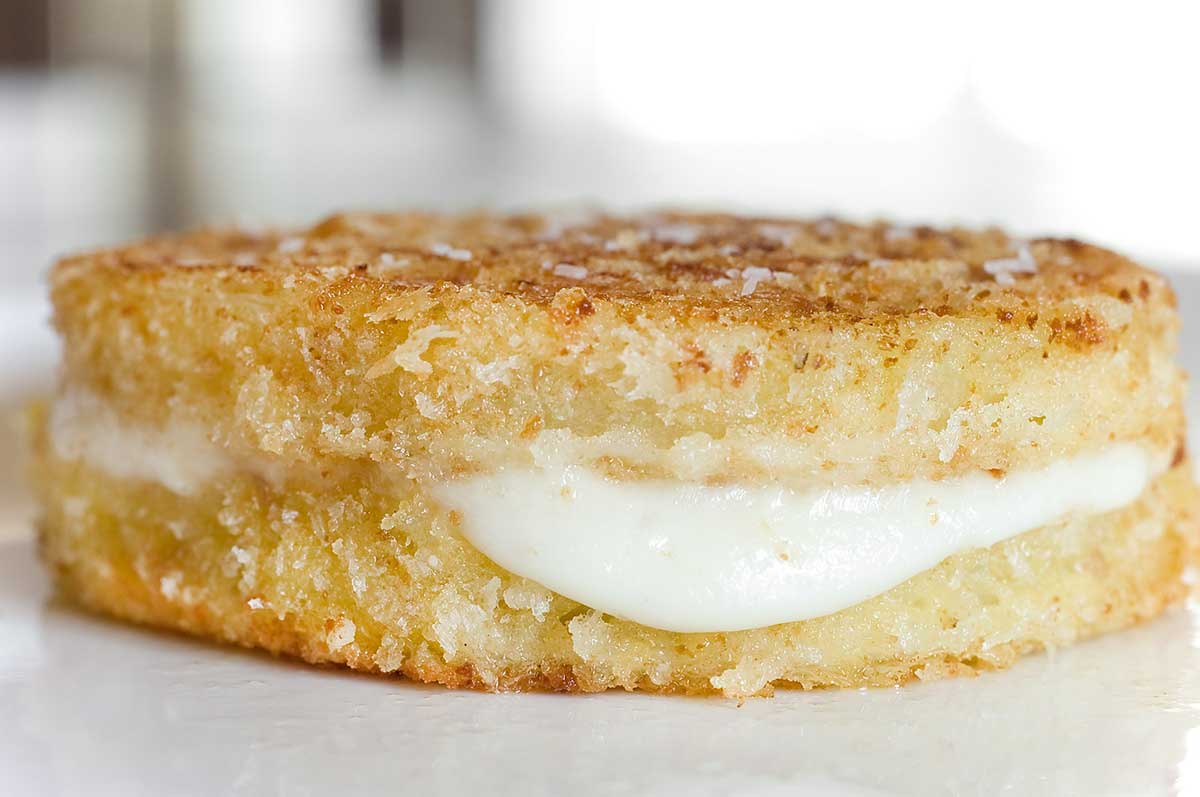 Last week when I shared my recipe for Fried Green Tomatoes with Bacon Ranch Dip, I mentioned that I had recently acquired some precious green tomatoes. I say precious because although I have gotten some tomatoes from My Little Garden, they are not the right size for frying and I have had trouble finding green tomatoes in other places. So in order to take full advantage of the few that I did come across I decided to do something a little different with them. If you have been reading this blog for a awhile then it should come as no shock that it had something to do with mozzarella.
When I set out on this experiment, I had one failed attempt under my belt, but not with green tomatoes. I originally tried to make something like this before with red tomatoes but they just aren't as firm so they got a little soggy. I knew the green tomatoes would be firm enough, it was just a matter of getting the right crust. I knew that I wanted a light crispy crust and while cornmeal is tradition, I decided that a mixture of light, crunchy panko and regular breadcrumbs would be the best bet for this recipe. The next decision I needed to make was how I was going to get the slices of mozzarella melted between the two crispy tomatoes. My solution was to fry the tomatoes until they were golden brown on each side then place a slice of fresh mozzarella on one tomato and top it with the other. I then continued to cook them just until the mozzarella melted. The tartness and crunch of the green tomatoes paired perfectly with the creamy saltiness of the mozzarella.