Fried Pepper Jack Cheese Sticks are a must for any game day! Spicy pepper jack cheese, wrapped in a wonton wrapper and fried until melted and golden. 
If I am being completely honest, there are few things the food world as glorious as fried cheese. Sure there is steak. And chocolate. And wine. But you guys, fried cheese gets me every. single time.
First of all its cheese. Second, it's fried. There is no way you can go wrong.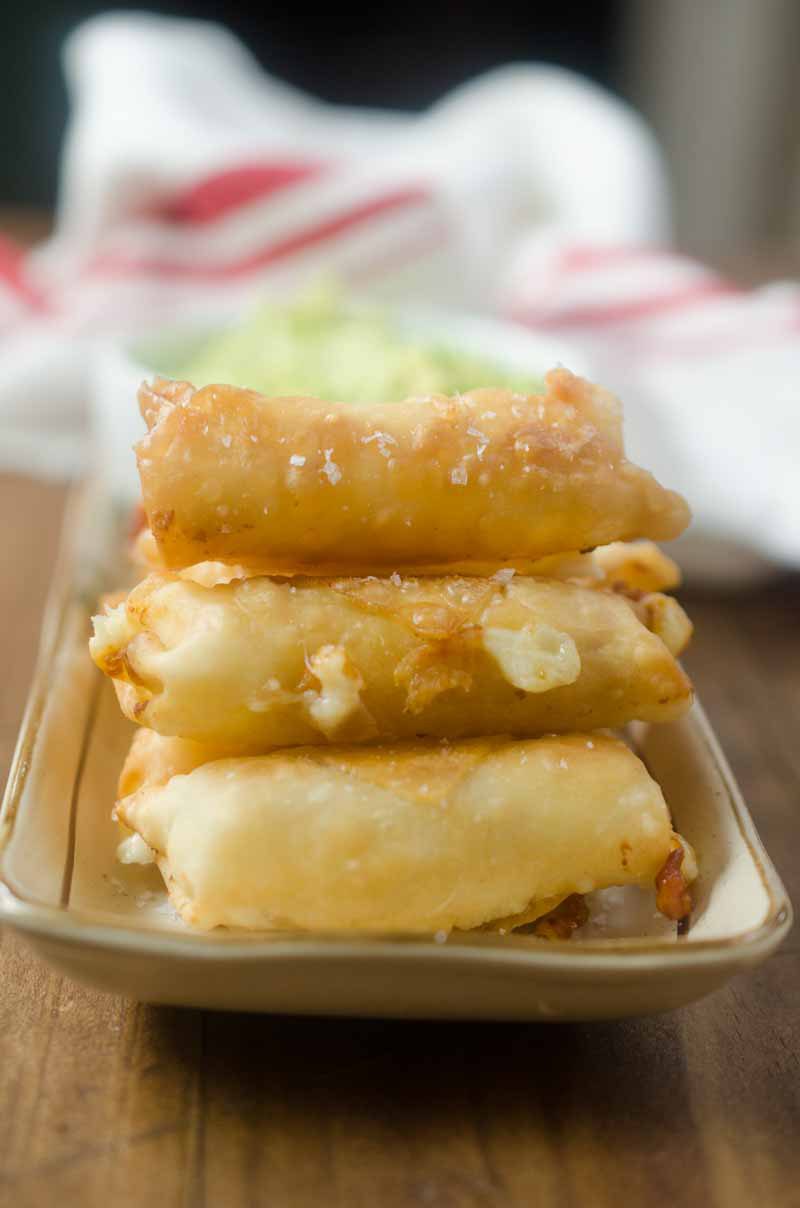 Fried cheese sticks are usually mozzarella coated in bread crumbs and fried until golden. And I kind of love them. Dunked in some marinara and you're in melty, fried cheese heaven.
As much as I love traditional fried cheese sticks, these Fried Pepper Jack Cheese Sticks are a bit different. First, I use pepper jack cheese sticks instead of mozzarella. Second, they are wrapped in a wonton wrapper, instead of bread crumbs, before being fried.
If you're keeping track, that means that these Fried Pepper Jack Cheese Sticks are made with two ingredients. TWO. The cheese sticks and the wonton wrappers. When it comes to quick party appetizers, you really can't be that.
Especially with a good cheese pull.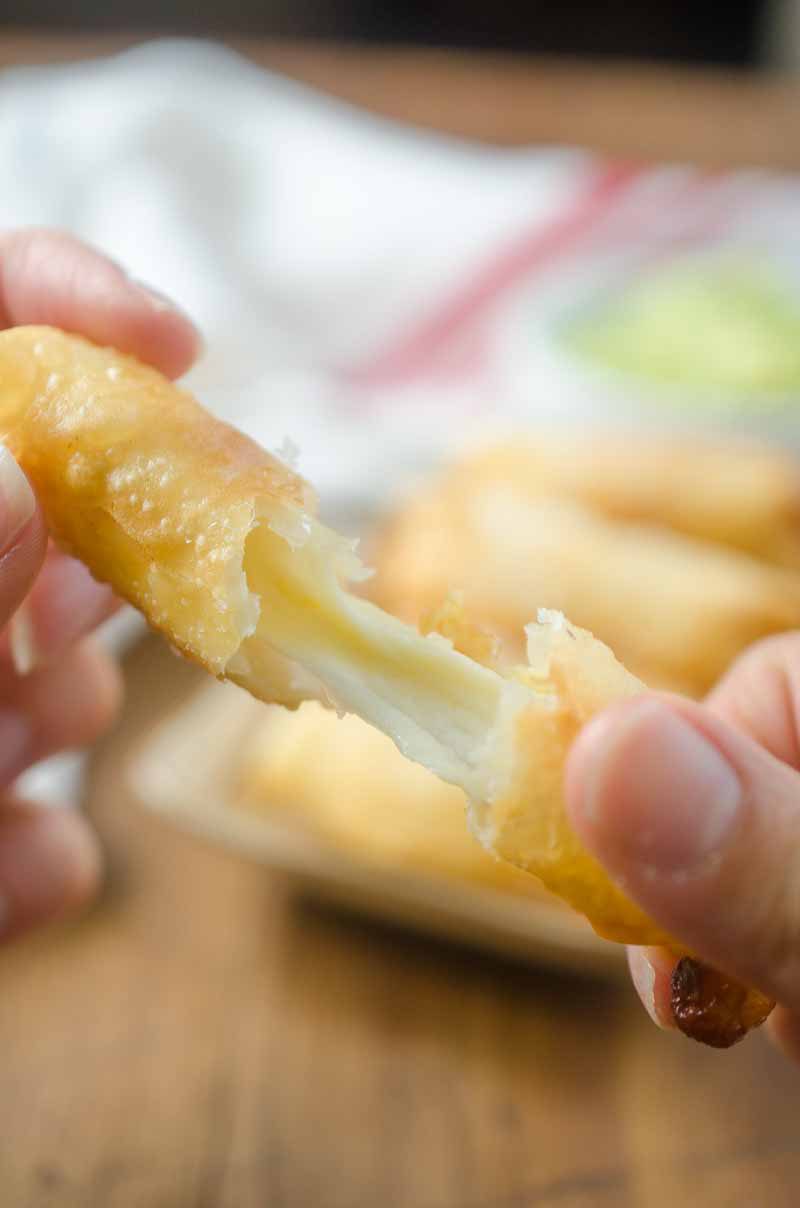 Finally, because every good cheese stick needs a good dipping sauce to go with it, I suggest dunking these babies in some guacamole.
These Fried Pepper Jack Cheese Sticks were gone in .3210 seconds after taking the photos. They are that good and perfect for your game day snacks.
Now, let's see that cheese pull one. more. time.
Fried Pepper Jack Cheese Sticks Ingredients:
5 pepper jack cheese sticks, cut in half
10 wonton wrappers
water
oil
salt
guacamole for dipping (optional)
Instructions
1
To assemble the cheese sticks, place one of the halved cheese sticks on top of a wonton wrapper. Dip your finger in water and run it along the edges of the wrapper. Working away from you, fold the wonton wrapper over the cheese, fold the ends over the end of the cheese, continue rolling the cheese in the wrapper and fold the ends to close. Repeat with remaining ingredients, until you've made 10 cheese sticks.

2
Heat oil in a pan over medium heat to 350 degrees. Fry sticks, in batches if necessary, until golden brown, about 2 minutes. Transfer to a paper towel lined plate. Sprinkle with salt. Serve immediately.