Garlic Studded Herb Roast Beef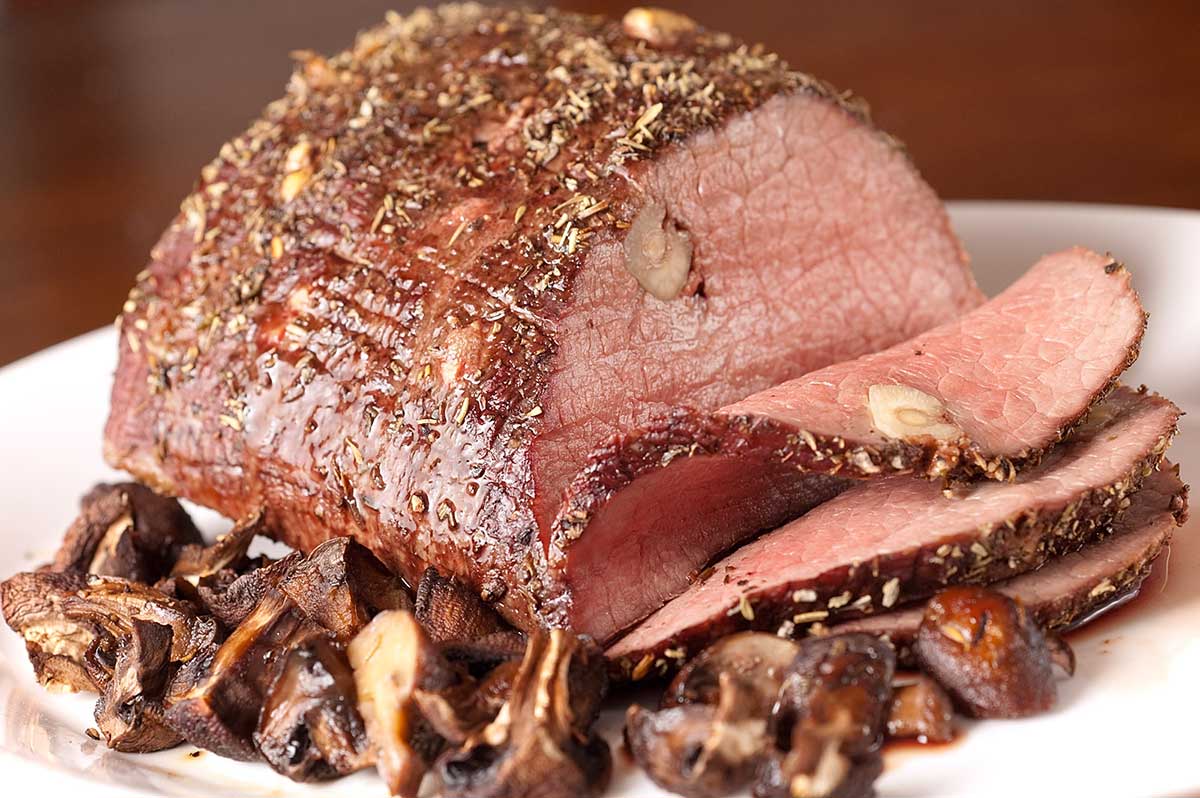 I've always had a little bit of trouble with turkey for Christmas dinner. With Thanksgiving just last month it just seems too soon. Perhaps it had something to do with my childhood and the fact that my mom would always make a roast on Christmas instead of a turkey. It was something I looked forward to. It was a nice change of pace from the turkey. Succulent, tender and perfectly seasoned, aside from the presents it was my favorite part of Christmas day. My mom always cooked prime rib but they tend to be rather large so this garlic studded herb roast beef is a scrumptious alternative.
When I was at the grocery store browsing the meat department the butcher struck up a conversation with me asking me if I needed any help. Apparently I looked very confused, or very deep in thought. I prefer deep in thought because saying that I looked confused while staring at a case of ground beef and steaks just makes me sound a little odd. But the truth is, I was a little unsure of what cut of meat I should buy. All of the roasts were so big and I'm only cooking for Ryan and I so I asked the butcher what cut would be best for the two of us and what he would do with it. He was full of all kinds of useful information. He picked a top round roast and said to cook it at 325 degrees only until it reached medium rare because if you cook it over medium rare it tends to get tough. Like I said, all kinds of useful info. I will admit it was the first time I've ever talked to the butcher before, I've always been a little shy, but you know what, they know their stuff and they are pretty darn helpful if you don't know exactly what you're doing. If you never have, strike up a conversation with your butcher sometime, you might surprise yourself.
Note: I really love slow roasted mushrooms so I threw some in with the beef as it was roasting. With that said it is totally optional.