Brussels sprouts dip with garlic and white cheddar cheese is life changing! This easy dip recipe will make a Brussels sprouts lover out of everyone!
This post is sponsored by Tillamook. All opinions are my own.  
Alright guys, I am on a mission. It is called "Make Everyone Love Brussels Sprouts." And I think with this Garlic White Cheddar and Roasted Brussels Sprouts Dip I may have just succeeded. It's loaded with roasted brussels sprouts, shallots, bacon and Tillamook Garlic White Cheddar. Trust me when I say this brussels sprouts dip will be the perfect appetizer for all of your holiday get togethers this Fall.
Fall is my favorite time of the year. I love all of the things that come along with it. The sights. The sounds. The smells and the family outings. That is why when the wonderful people at Tillamook invited me, as a Co-Op Member, to a fall harvest event at Oxbow Farm here in Seattle, I was more than excited to go.
Arriving and seeing the Tillamook Baby Loaf Bus, I just knew my little guys were going to have a blast.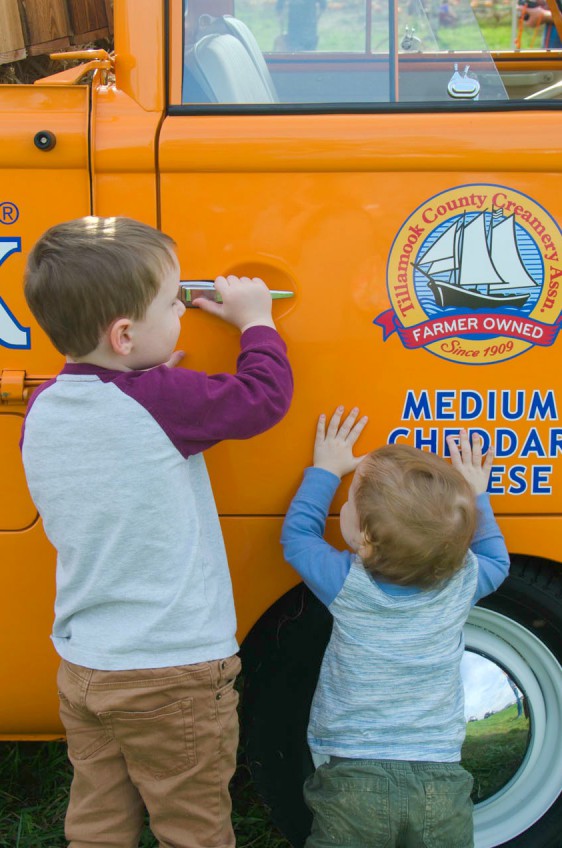 The event took place at Oxbow Farm. Oxbow farm is a beautiful farm located in the Snoqualmie Valley. The farm has twenty-five acres full of mixed vegetables, tree fruit and berries. There were many events planned for the day like pumpkin painting, cider pressing and hay rides.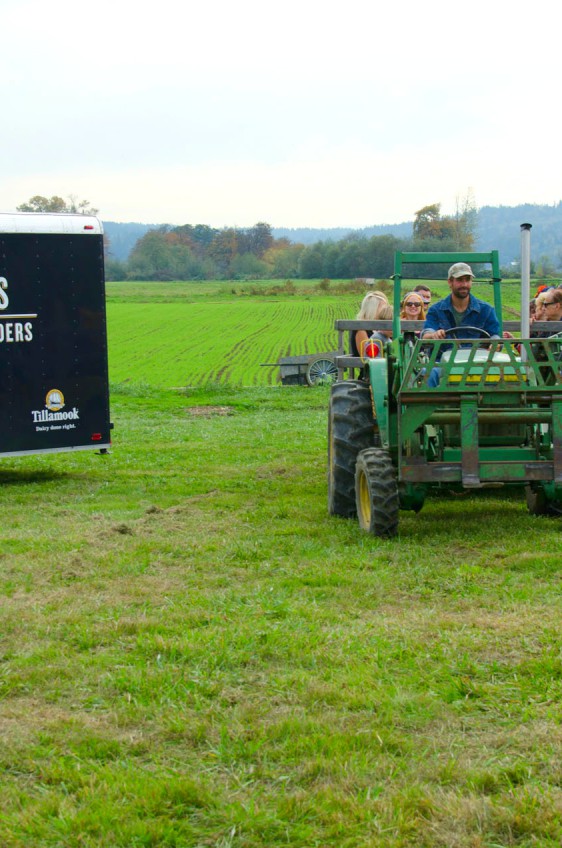 The event was designed to showcase Tillamook products and how they pair with the gorgeous produce that is available now. I left the event with so many pairing and recipe ideas swirling around in my head that I couldn't wait to get home and get cooking.
And eating of course. Because…cheese.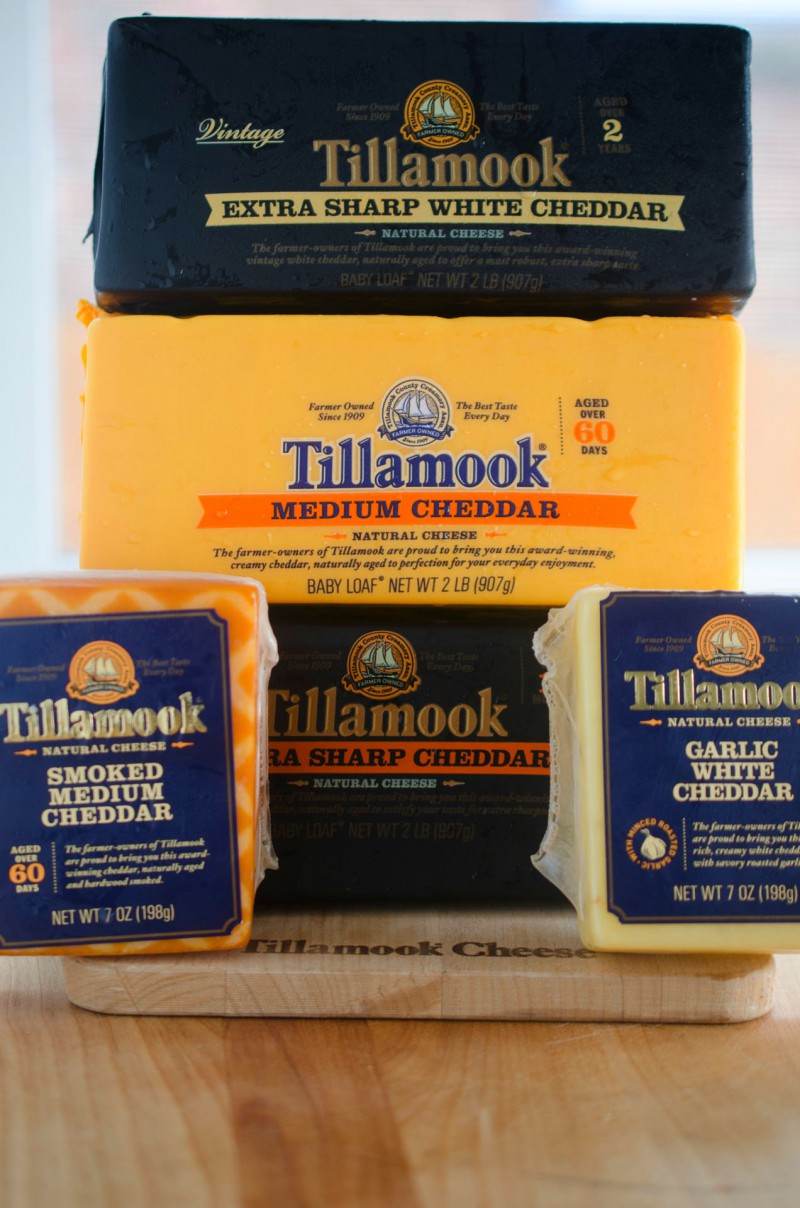 Growing up in the Pacific Northwest, Tillamook was basically our word for cheese. I have been a fan of Tillamook cheddar cheese ever since I was a little girl. It was the only cheese my mom bought and it is the only cheddar cheese I buy for my family too. That is why it is no surprise to me that Tillamook has been an award winning cheddar since 1909. This includes over 750 awards, including "Best U.S.A Cheese" at the 2015 International Cheese Awards. 
Today I am going to share some of my favorite Tillamook cheddar varieties with some seasonal pairings.
First up: Tillamook Special Reserve Extra Sharp Cheddar and Tillamook Medium Cheddar. If you love cheddar then you are going to love the two of these cheeses sandwiched in between some crunchy bread and a spread of pumpkin puree. That's right, a pumpkin grilled cheese is one heck of a way to say hello to fall with Tillamook.
Next up: Tillamook Vintage Extra Sharp White Cheddar. This, to me, is a great snacking cheese. It is right at home on a plate with some crackers and salami. For some fall flavor, add some dried cranberries to sprinkle on top. The sweetness pairs nicely with the flavor of the cheese.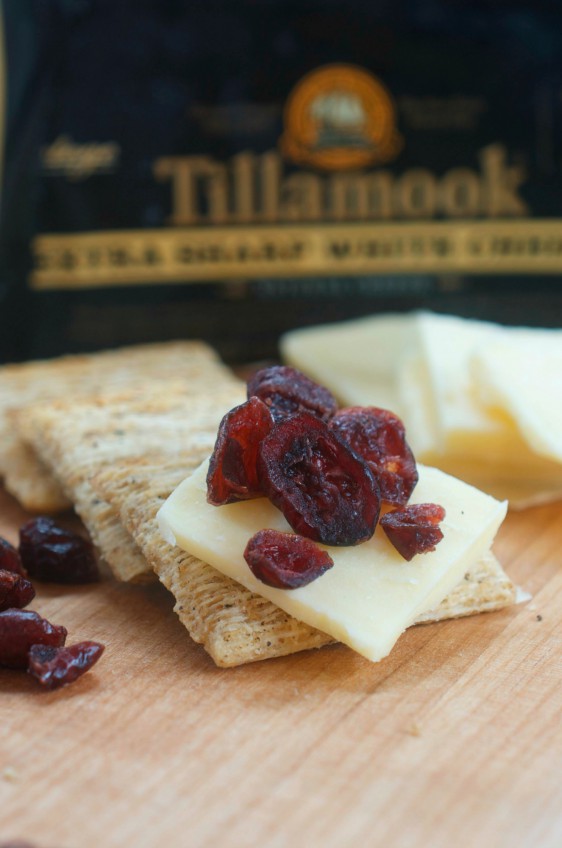 Next we've got Tillamook Smoked Medium Cheddar Cheese. It's the favorite Tillamook Medium Cheddar that we all love, but smoked. It is just the right amount of smoke and would also make a great snacking cheese with some crackers. I also like to grate some of it over the top of roasted broccoli for a twist on the classic broccoli and cheese.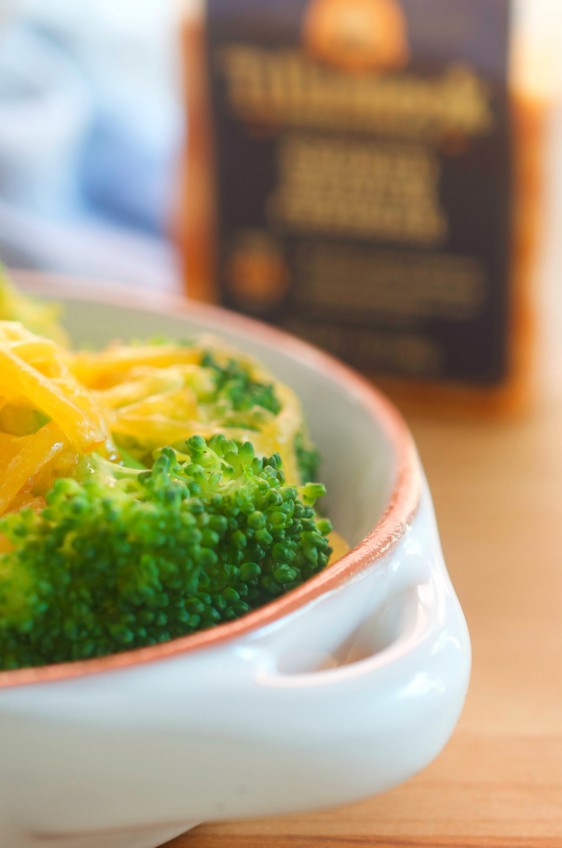 Finally, time for the show stopper. This Tillamook Garlic White Cheddar and Brussels Sprouts Dip.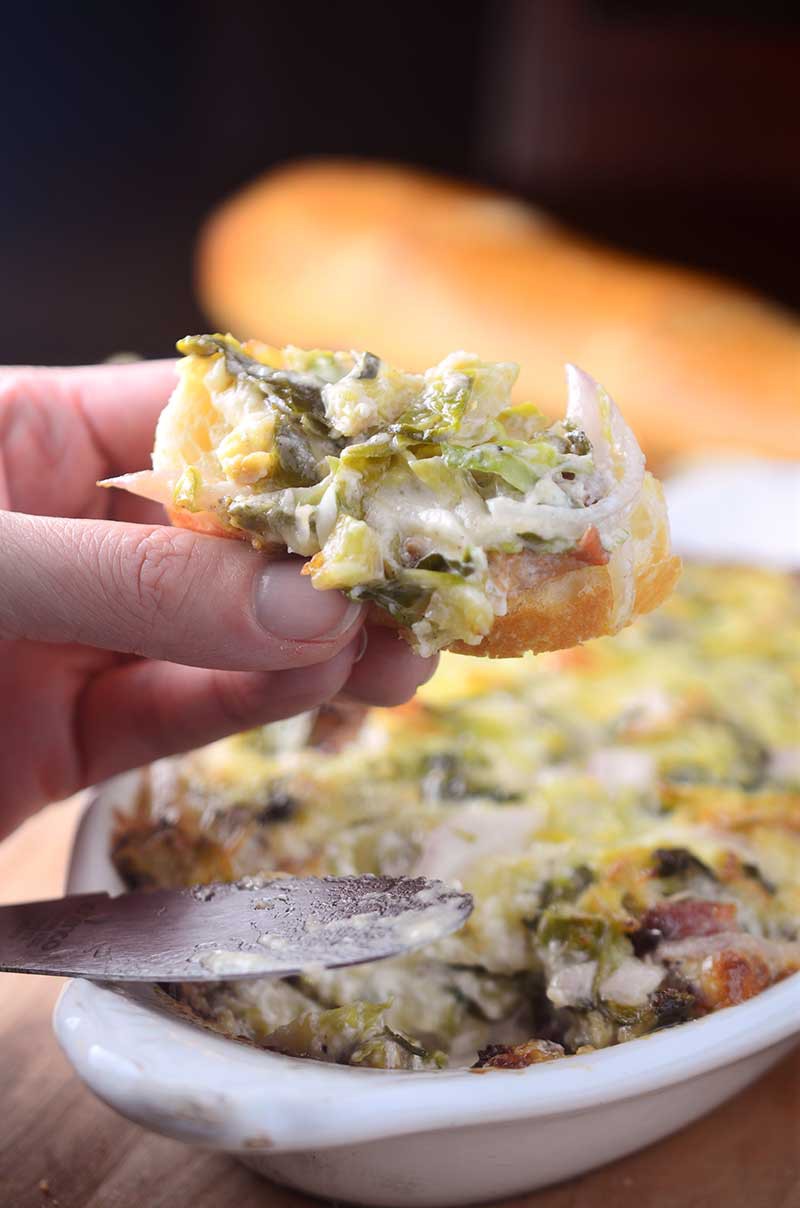 I know you may be thinking Brussels sprouts dip? Really? And to that I say, yes! Really! Guys, this Brussels sprouts dip is all kinds of amazing. With perfectly roasted brussels sprouts, crispy bacon, shallots and, of course, Tillamook Garlic White Cheddar, this is a dip that you, your family and friends won't be able to get enough of.
I made it as a side dish to dinner one night and we pretty much just ate the dip instead of the main dish. We just couldn't stop.
This Garlic White Cheddar and Brussels Sprouts Dip is that good.
Ingredients:
½ pound Brussels sprouts
1 tablespoon olive oil
½ teaspoon kosher salt
¼ teaspoon black pepper
4 slices thick cut bacon, diced into 1 inch pieces
¼ cup sliced shallots
2 cups shredded Tillamook Garlic White Cheddar
½ cup Tillamook Premium Sour Cream
¼ cup mayonnaise
Instructions
1
Preheat oven to 425 degrees.

2
Combine the brussels sprouts, olive oil, kosher salt and pepper together in a bowl. Toss to combine.

3
Roast in preheated oven for 15 minutes or until they start to brown. Remove from oven and allow to set until cool enough to handle. Reduce oven temperature to 400 degrees.

4
While brussels sprouts are cooking, cook bacon until browned and cooked through. Use a slotted spoon to transfer to a paper towel lined plate.

5
Once the brussels sprouts are cool enough to handle, roughly chop them.

6
Combine brussels sprouts, cooked bacon and remaining ingredients together in a bowl. Mix well.

7
Place dip in a small baking dish and cook 15 - 20 minutes or until the dip is browned and bubbly.

8
Serve immediately with sliced bread.