Gazpacho with Grilled Shrimp and Avocado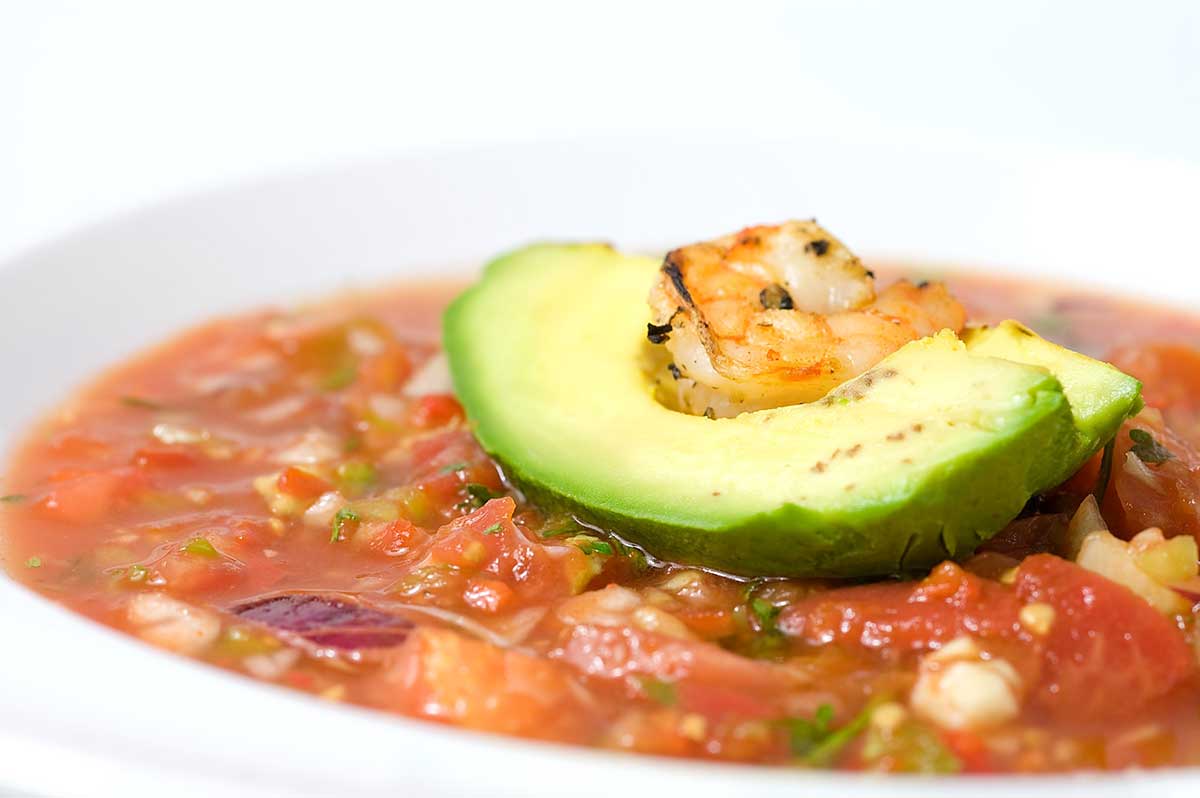 We're experiencing quite the heat wave here. Forecasters are saying that today may be the hottest day Seattle has ever seen. A whopping 101 degrees is expected. It may not sound too hot to some of you but man oh man we just aren't used to this kind of heat in Western Washington. It is because of this hot weather that I bring you this soup recipe. But don't worry its not a hot soup, its a cold soup filled with all kinds of fresh veggies and topped with grilled shrimp and avocado. Perfectly refreshing for a hot summer day.
For the longest time this soup has been one of those recipes that I had no real desire to try. I mean it is cold soup, and that is something that is a little bit out of my comfort zone. I like my soup to warm my belly. To comfort me on cold winter days.  Recently, however, as I explore more with cooking, I decided that it was time to step out of my comfort zone and give this cold soup a try. I could slap myself for waiting so long.
There is really not much to not like about this soup. Cool cucumbers, onions, garlic, tomatoes and bell peppers spend the night in the refrigerator and make beautiful flavor babies.  The grilled shrimp and avocado are their cute new outfits.