Gravy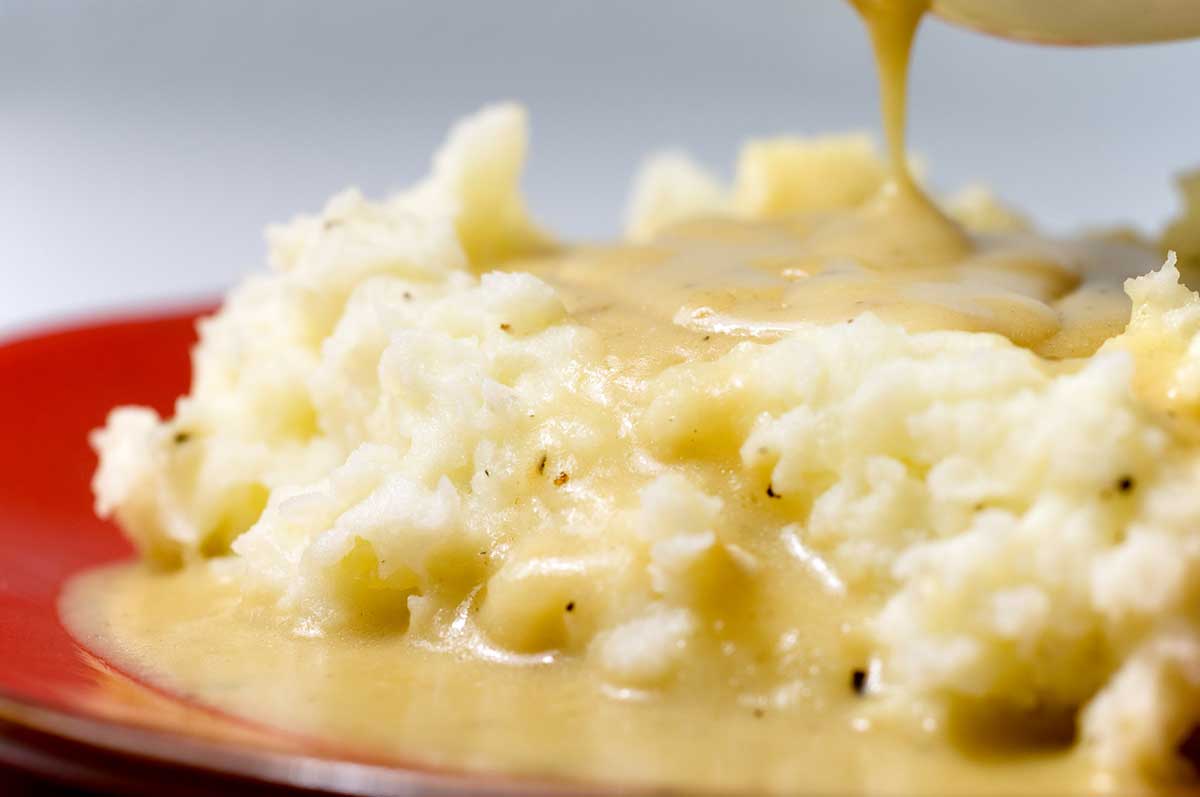 Whenever you roast chicken, beef or, to keep with the season, turkey, you probably notice the little brown flavor bits and lovely pan juices that accumulate in the bottom of the pan. It might seem a little crazy but did you know that some people actually throw this stuff away? Shocking, I know.  Perhaps they do not know that those little brown bits and lovely juices are the perfect base for some of the best gravy ever.  And it is actually a lot easier to make then some people think.
I decided to call this post Gravy instead of turkey gravy, chicken gravy or beef gravy for the simple fact that if you use this basic technique you can make just about any kind of gravy that suits your fancy. All you need is the reserved pan drippings from whatever you are roasting, flour, a good quality stock, some milk, salt and pepper and you are on your way to making delicious, creamy gravy fit for any Sunday dinner or Holiday meal.
The perfect thing to spoon this gravy over? Creamy Mashed Potatoes of course.