Green Bean Casserole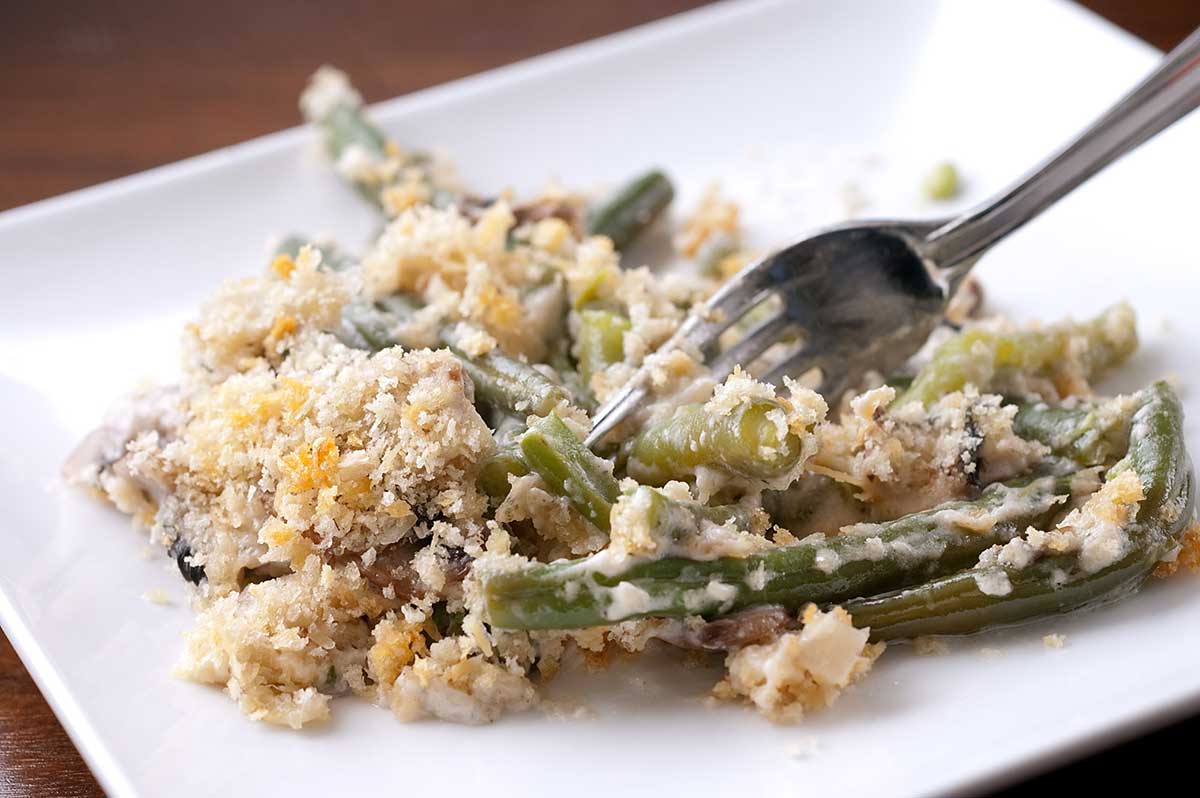 If this dish doesn't scream Thanksgiving I don't know what does. There are so many varieties out there that it's impossible to wrap your head around them all. Maybe your mom uses frozen green beans, maybe your grandma uses canned.  Maybe your aunt Sally likes to use cream of mushroom soup while you're uncle Bob likes to top it with a corn flake cracker mixture. Like I said, there are a plethora of ways to make this dish. And if all of those aren't enough, I thought that I would throw in my two cents too. In this recipe fresh green beans are topped with a creamy sauce made with crimini mushrooms, onions, half and half and cream cheese. Then it's topped parmesan cheese and panko bread crumbs and baked until the top is golden and the sauce is bubbly. Now THAT is a casserole.
While growing up we used to have green bean casserole every year at Thanksgiving. "Used to" being the key phrase. You see, it was always on the table but it never got eaten so mom eventually stopped making it. I, however, always liked the idea of green bean casserole so now that I am hosting my own Thanksgiving I thought I would take a crack at it. The result was a side dish that I am crossing my fingers will please my guests because I can tell you now, this will definitely be on our table.