Green Beans with Pepper Bacon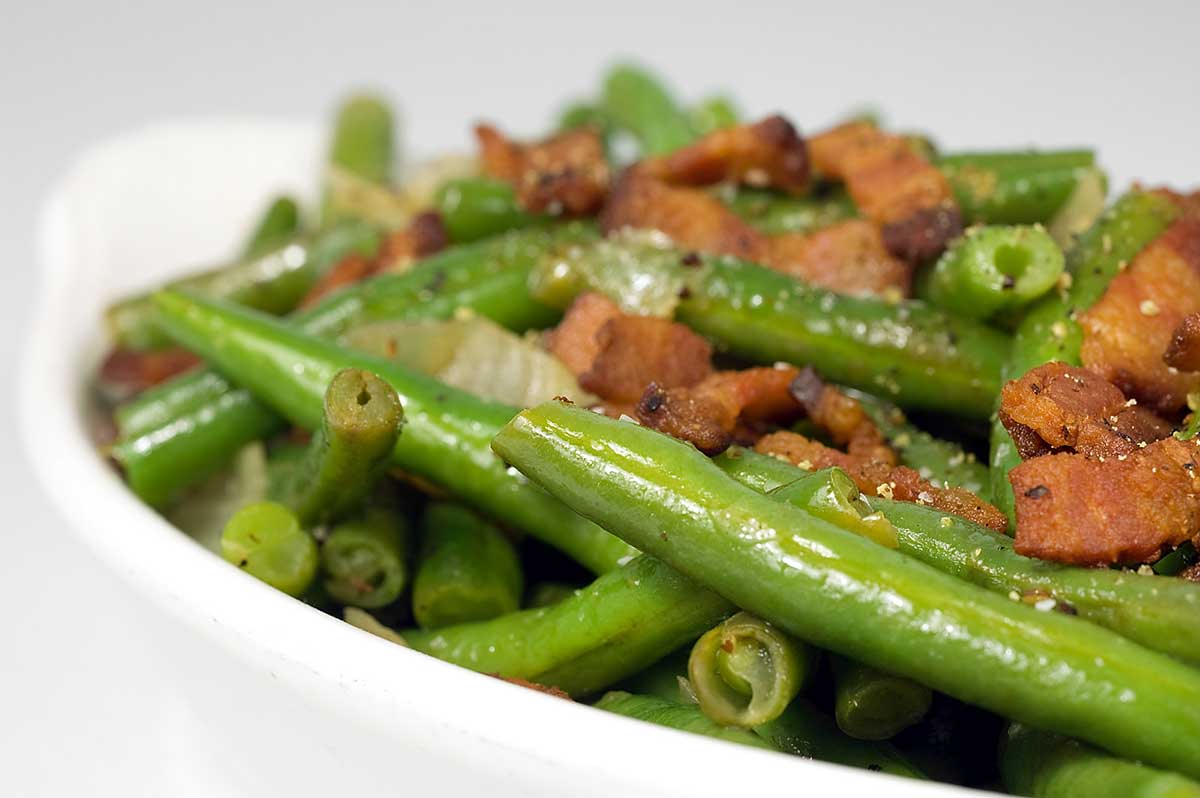 I know a few people, I'm sure you do too, that refuse to eat their veggies. You might even be one of them. If you are one or know someone that refuses to eat anything green, believe me when I tell you it will be hard for anyone to turn up their nose to these Green Beans with Pepper Bacon. That's right bacon. Crispy, crunchy, salty, peppery bacon. If the bacon isn't enough, I add a splash of white wine to the dish as well. Its a nice way to perk up your traditional green bean side dish and is sure to get those who don't like their veggies to give them a shot.
I just love pepper bacon. Its thick, yet it crisps up nicely and has a lovely black pepper flavor. But don't worry its not too over powering or spicy. If you don't want to use pepper bacon or can't find it, just substitute regular thick cut bacon.