Grilled Marinated London Broil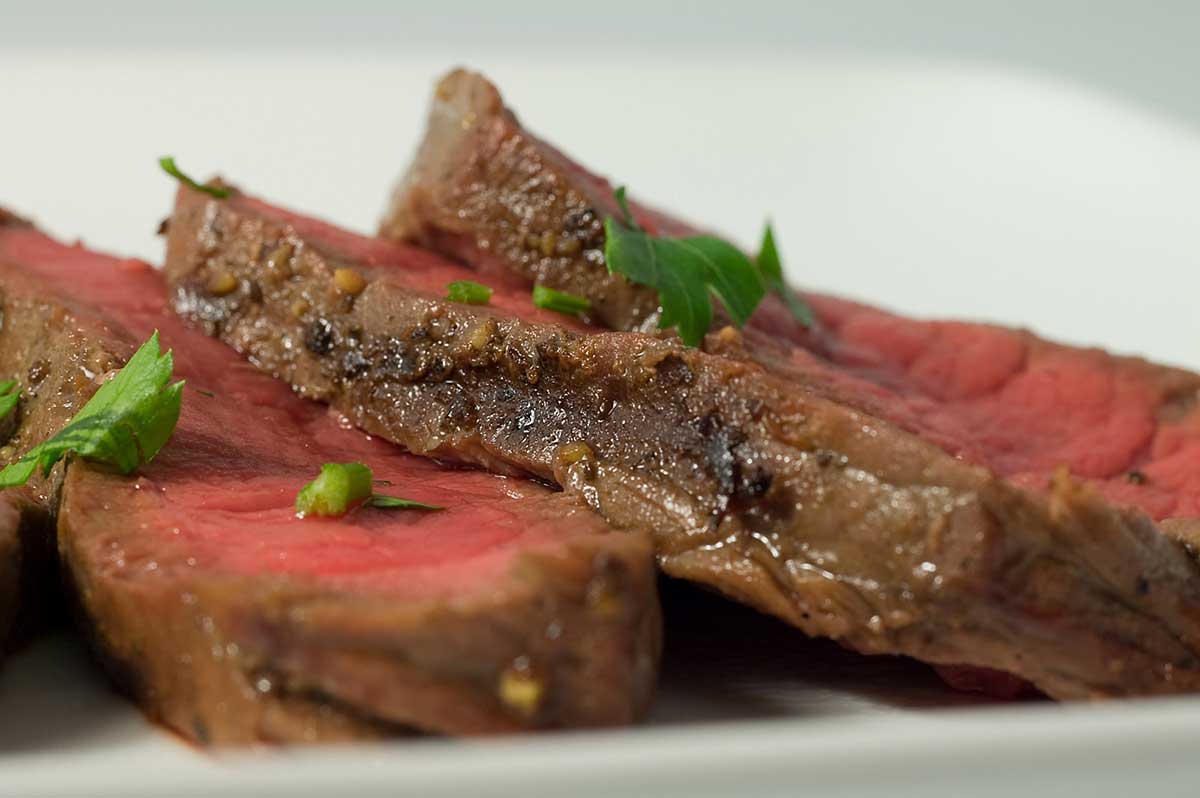 There are times when I am craving a really good steak, but cuts like NY strip, Ribeye, and Top Sirloin can get really expensive so london broil is the perfect alternative. For this london broil recipe, I mixed a simple marinade of fresh garlic, olive oil, woresterchire sauce, red wine and salt and pepper and then marinated the meat over night. After marinating, the meat is grilled to a perfect medium rare. Who would've thought that such an inexpensive cut of meat could be as tender and flavorful as the really expensive cuts?
Now technically a london broil is not a cut of meat but a cooking method, designed to make the best out of lean, tough cuts of meat. Now this can get somewhat confusing because butchers at grocery stores often put the "london broil" label on all cuts of meat including flank steak, shoulder and round. For this recipe I used top round.