Grilled Zucchini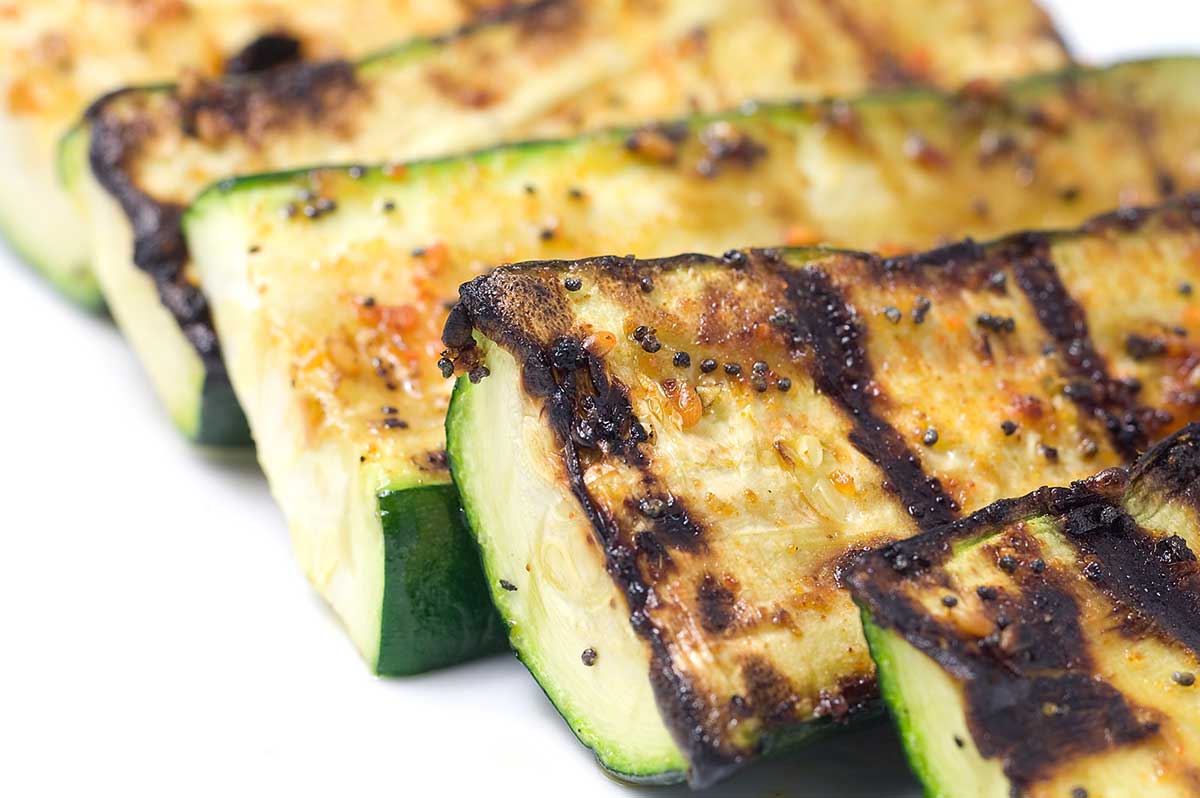 During the summer grilling season, many of us enjoy burgers, hot dogs, ribs and chicken slathered in BBQ sauce. We also get those yummy salads, you know the ones loaded with mayo. Each one of these dishes holds a spot on the list of things I love but my hips hate.  But despite the somewhat questionable nutritional value of these dishes, I still eat them.  To counter the guilt from eating these, I like to throw some grilled veggies into the mix. And since it is August, zucchini is the perfect choice.
I love zucchini. I love it in pastas, stir fries, salads and raw on veggie trays. It is also quite scrumptious when it is lightly seasoned with your favorite seasoning blend, drizzled with olive oil and grilled. It softens and gets a charred flavor that I love.
For this recipe, I used Salad Elegance as my seasoning blend. I had never tried it before but while I was walking in the grocery store last week I happened to over hear some guy say to his shopping buddy "You've never tried this? You have to get it. It is good on everything." Me, being the one who is always on search for a good seasoning blend to use in a pinch, decided to pick up the small bottle since it was on sale.  My favorite part about it was the sesame seeds. They add a nice nutty flavor.  The paprika also adds a nice color to the zucchini. With that said, you could use any seasoning blend that you like. Lemon pepper would be lovely. Or to kick it up a bit try a cajun or creole seasoning blend.