Ground Chicken Teriyaki with Zucchini and Onions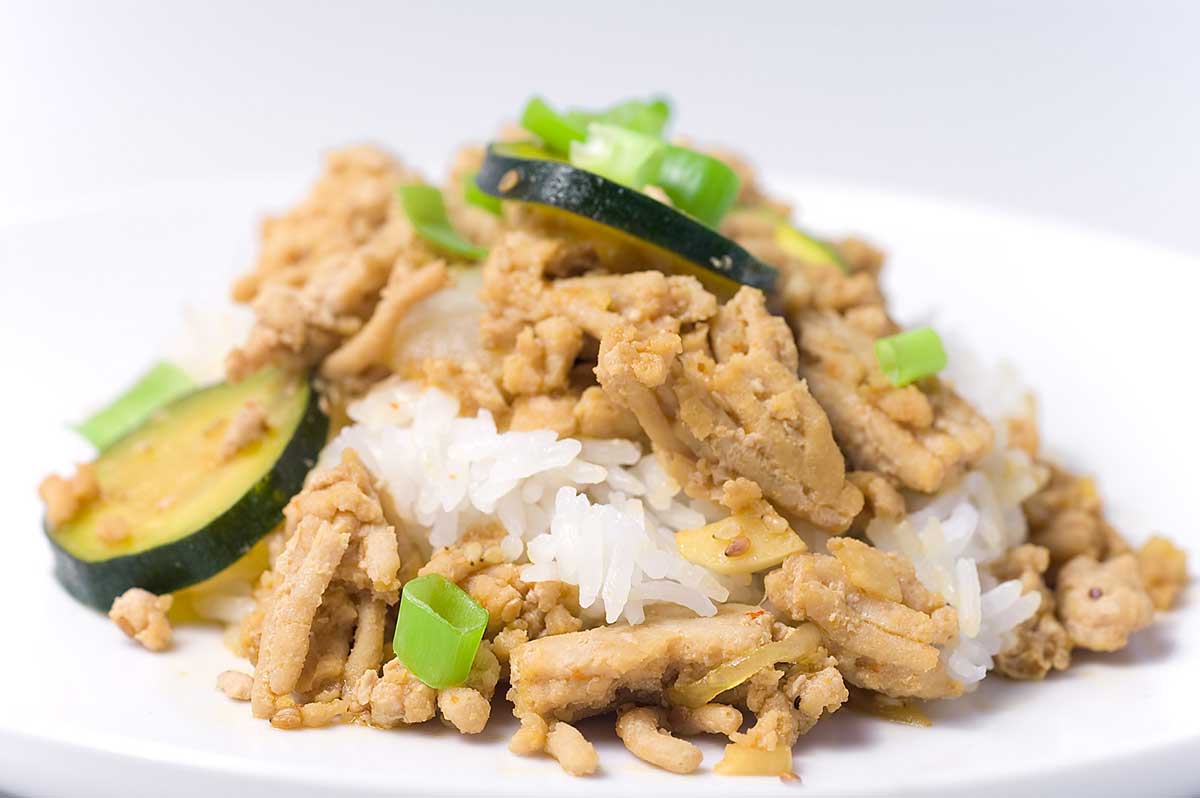 Everyone has one of those days. You know, the day you're too busy to spend much time thinking about what you're going to make for dinner. Then before you know it, your home, starving and standing in front of your almost empty refrigerator asking yourself, "what on earth am I going to make?". When this happens to me, like it did last week,  I could let the hunger overwhelm me, cry like a baby and rush to my borderline obsessive collection of take out menus. Or I can use what I have, in this case it ground chicken, zucchini, onions and a few staple spices, cross my fingers and hope for the best.  This time around it turned out to be a mighty good decision on my part.
All of the ingredients I use in this recipe, I usually have on hand. I think, if you enjoy Asian inspired dishes, the sauces that I use in this recipe should also be staples in your kitchen if they aren't already. If you have an Asian market check there first for sriracha, sesame oil and sesame seeds. I have often found them to be a lot less expensive there. If you don't have an Asian market you should be able to find all of these ingredients in the Asian aisle of your local grocery store.