Guacamole Bacon Cheeseburger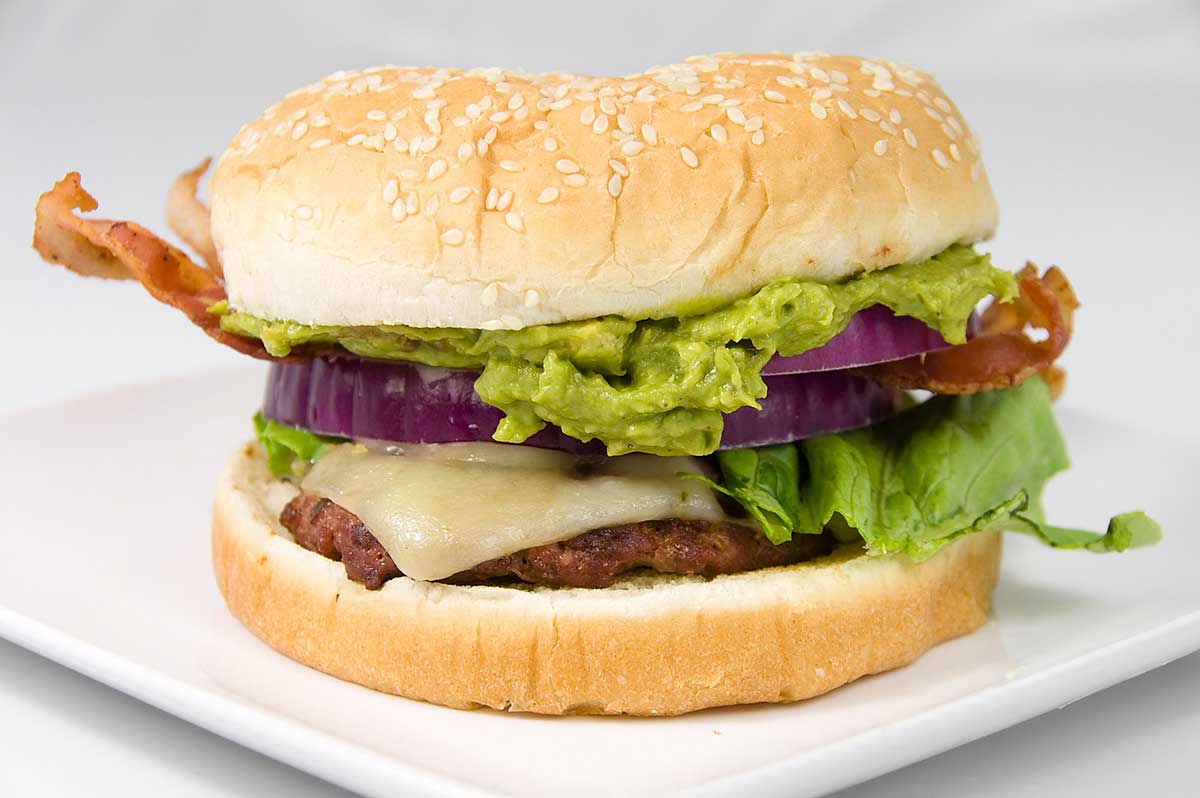 Yesterday I posted my list of 4th of July Recipes however, I have a few more that I plan on sharing with you this week. First and foremost, I realized that my list did not include the all mighty burger, which will probably be present at many 4th of July parties this week. But I didn't want to give you the recipe for just any burger, I picked the burger that it took Ryan and I a couple of years to master; The Guacamole Bacon Cheeseburger.
The name of this burger pretty much speaks for itself. There is no holding back with this one, it is fully loaded. A juicy 1/4 pound burger patty topped with melted pepper jack cheese, lettuce, red onion, creamy guacamole and strips of perfectly crisp bacon. It just might be the best burger I've ever had.