Guacamole Bacon Wontons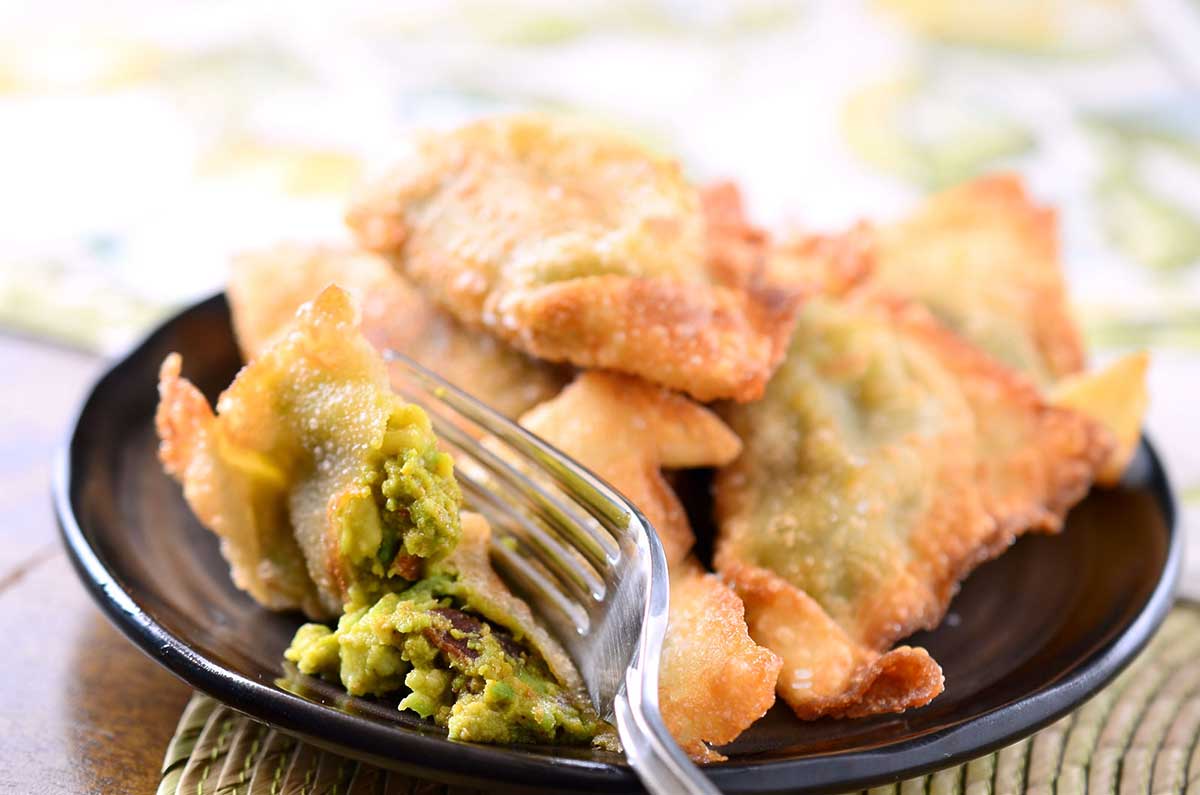 With the Super Bowl just around the corner, I've got a plethora of recipes floating around in my head.  From a new recipe for wings, to more dips to these scrumptious, crispy wontons. I've had these wontons in my head for quite some time and yesterday, when my little man went down for a nap, I finally got the chance to try them out. They were easy, delicious and gone in a split second. Everything a good Super Bowl snack should be.
I originally was going to simply make guacamole wontons sans bacon but when I opened the refrigerator to get the wonton wrappers I saw the bacon. EUREKA! Guacamole and bacon is like a match made in heaven. Guacamole Bacon burgers anyone? But to take the guacamole and the bacon and put that inside a wonton wrapper and fry until crispy and golden, man oh man. It was like a little pocket of heaven.