Heirloom Tomato and Mozzarella Bruschetta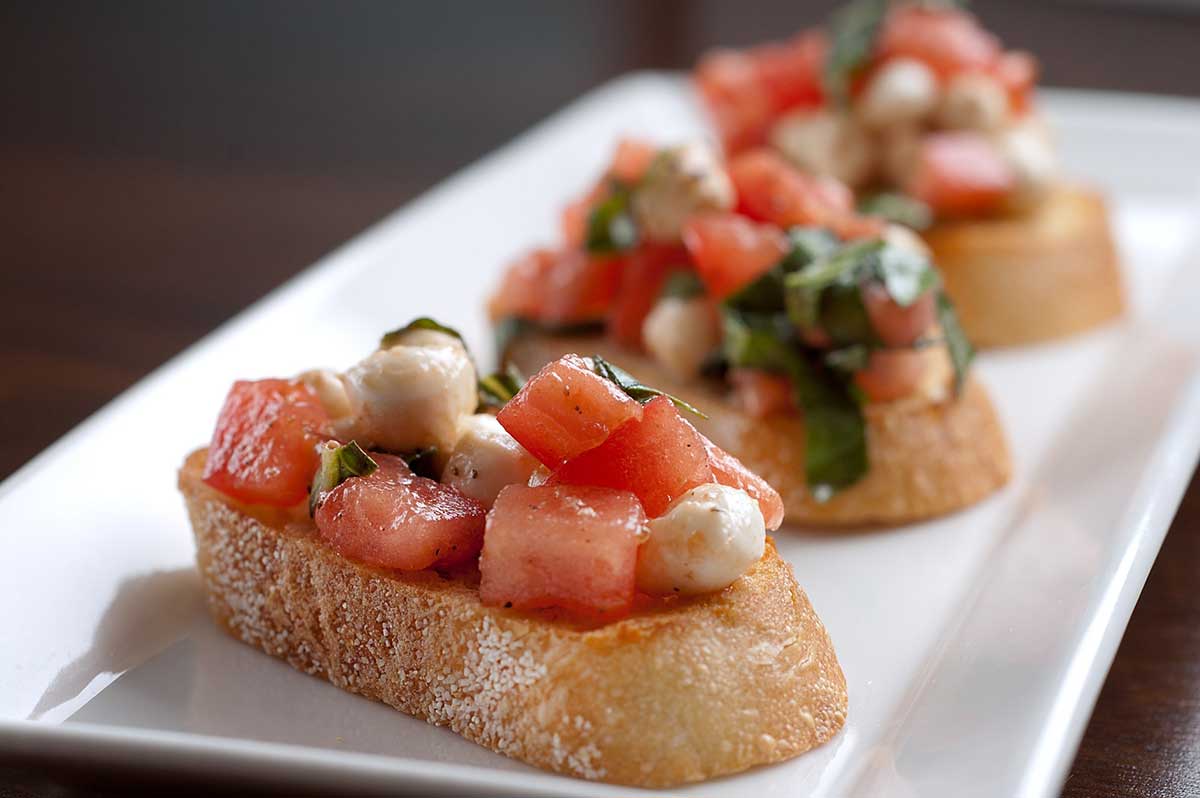 Hi everyone! I'm back!
What a week this has been. It's been tiring. It's been draining. But we're finally all moved into our new home. Moved in however, doesn't mean unpacked and if you read my last post you know how I feel about packing. My lovely mama did come to help me unpack my kitchen while she was here, yet I am still too busy setting up the rest of our house to do too much cooking. Blasphemy I know. Over the last few days I could feel the effects of kitchen withdrawal starting to set in so I decided to make this quick, flavorful appetizer to get my kitchen fix.
Have you looked at the calendar? I just did. It's the 4th. of August. The 8th month of the year. I have never really been a fan of August. The weather gets a little too hot. It marks the end of summer and means that the days of sunshine are going to become fewer and fewer here in Seattle. However one thing that is great about August, besides my mom's birthday, is the beautiful glorious tomatoes that reach their peak this month. They are sweet, tender, juicy and pair perfectly with sweet basil and creamy mozzarella. Place it all atop crusty garlic laced french bread and you have one heck of a summer snack.