Herb Grilled Chicken Sandwich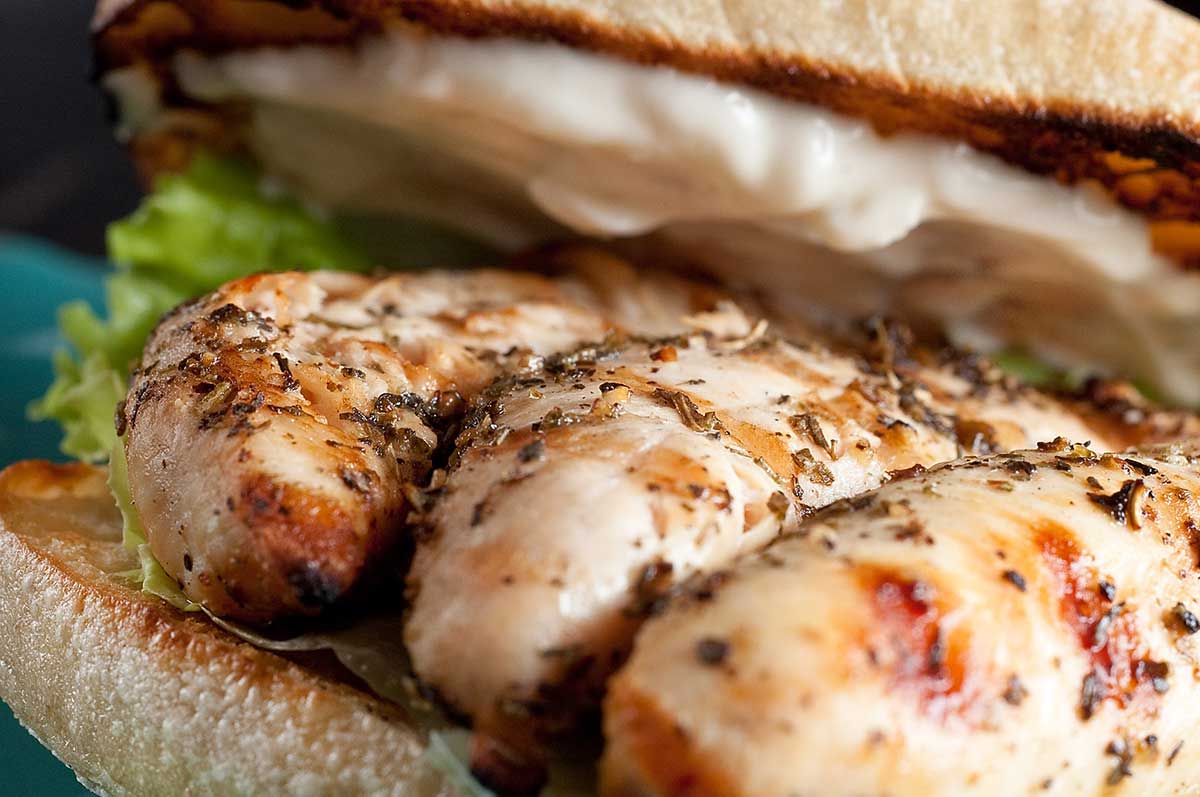 Ryan loves sandwiches. I mean loves sandwiches. He might even refer to him self as a sandwich connoisseur.  Ryan's love of sandwiches has gotten to the point where my dear sweet husband can be very picky. For this reason,  when I set out to make them for us I have to make sure they are extra special. Take this sandwich for instance, it has herb marinated chicken and a quick and easy garlic mayonnaise. The combination together makes for one delectable sandwich. And my reward for making sure the sandwich is extra special? The smile on his face while he eats it… oh and slapping his hand as he tries to take mine.
I was considering making my own aioli for this recipe but I was short on time and didn't have any eggs. Since aioli is essentially garlic mayonnaise, the next best thing is to chop up a few cloves of garlic and mix it with your favorite mayonnaise. Then allow it to sit in the refrigerator for a little while so that the mayonnaise takes on the lovely garlic flavor. It's just as good as aioli trust me. I've even used it before as a dip for french fries.